This post brought to you by Duck Brand provided by ShurTech Brands, LLC. All opinions are 100% mine.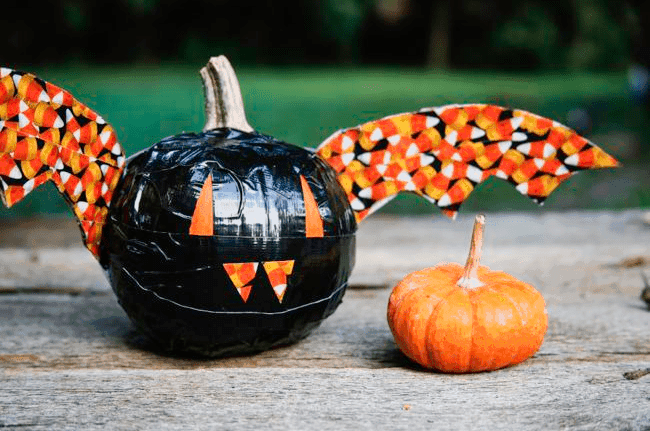 I have been wanting to make a bat pumpkin for about 3 years. That's how long this batty (ha!) idea has been ruminating in my brain. So it's actually quite a relief to finally get one made! Then, of course, I took a million pictures because I was so proud.
Have you ever crafted with Duck Tape®? I made a tote bag with it ages ago and thought it was the coolest thing ever. This Halloween Duck Tape® challenged crafters to show off their skills on pumpkins for a chance to win $1,000. Take a look at the entries here – there is some serious competition going on!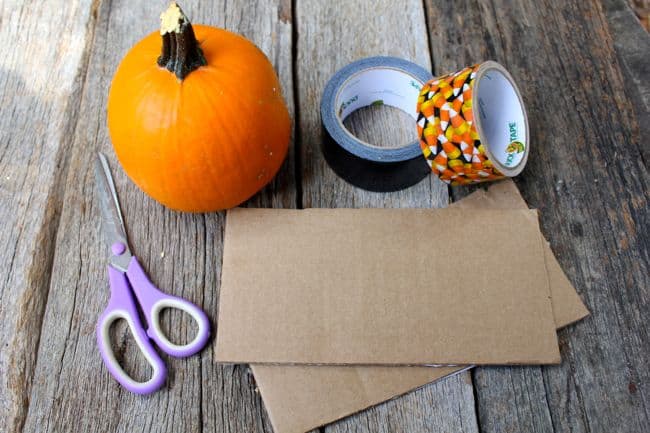 These lil' guys might not win you $1,000 but I still think they are cute. What kind of pumpkin would you make?
Supplies needed:
Pie pumpkins
Halloween themed Duck Tape
Black Duck Tape
Scissors
Two pieces of cardboard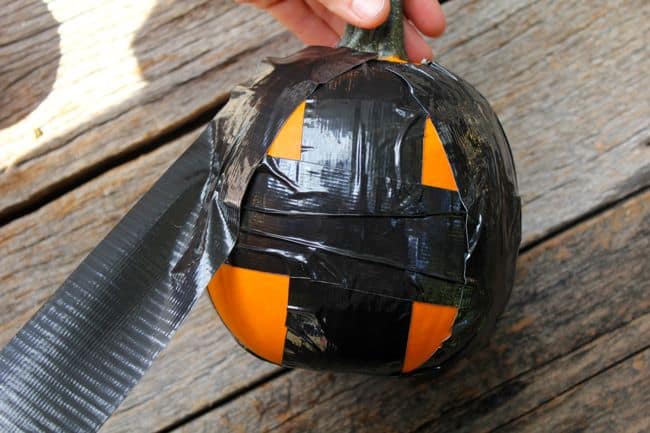 Instructions:
Use the black Duck Tape® to cover the pumpkin. Start at the top and work in sections, leaving two triangles of pumpkin for the eyes.
Cover the pieces of cardboard with the Halloween tape.
Draw a wing shape on the cardboard.
Cut the wings out, leaving a longer section at the end to attach to the pumpkin.
Fold a 2-inch section of the cardboard wings and tape it to the pumpkin.
Cut two triangles from the Halloween Duck Tape® and stick them onto the pumpkin for fangs.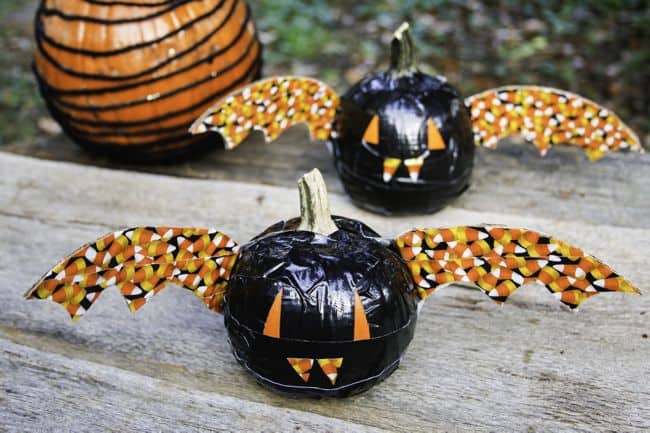 You can enter the Stick or Treat Contest until 10/31 so go get crafty! I'd love to see any pumpkins you guys create!
1