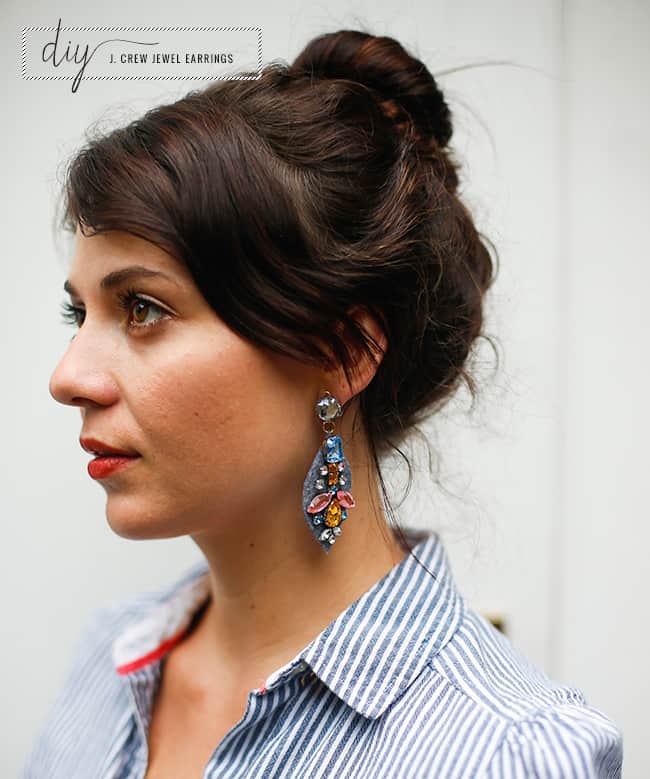 The fall wedding season has arrived! Jenna – my babysitter, craft assistant and model extraordinaire – is getting married in a couple of weeks. It's awesome. (She's going to be gone 3 weeks!) Really, we're all very excited. (3 weeks people!) Won't she be gorgeous? (I looked it up and 3 weeks is, in fact, the definition of eternity.)
But back to the earrings. We made these sparklers for Kirby, another gal off getting married and enjoying her honeymoon. J.Crew is a great source of DIY inspiration – their designs are gorgeous, fashion-forward and usually way beyond my price range. When their catalog cover girl sported these embroidered jewel earrings a DIY was born.
J. Crew DIY Earrings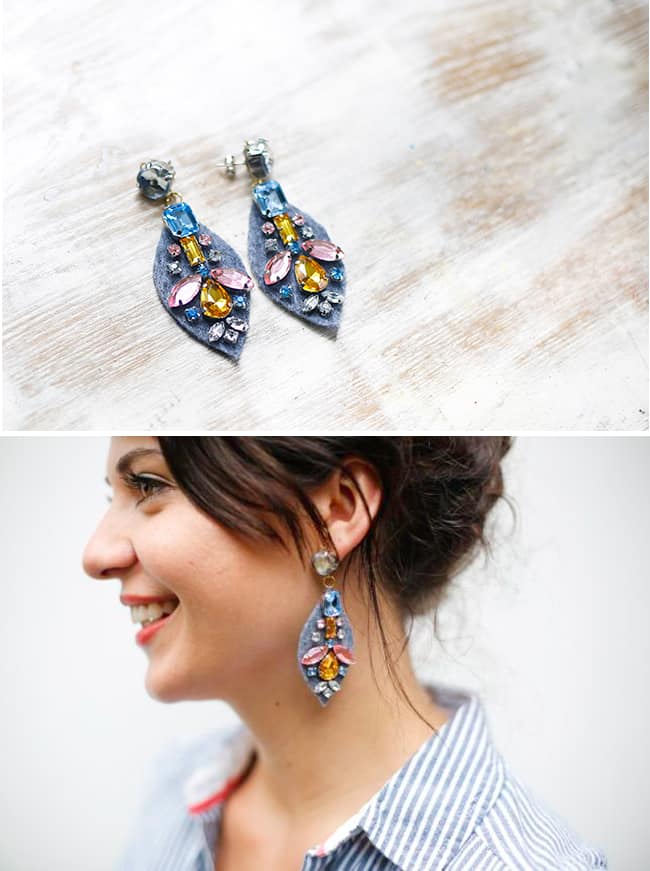 Check out the full tutorial at The Short and Sweet of It. And check out the rest of their lovely blog. It's packed with beautiful posts!
What's your favorite statement jewelry piece to wear?
2