Modern life is fast-paced, and we could all do with a few minutes to relax every now and then, right? By using organic and natural materials in this DIY eye pillow you won't need to worry about chemicals being in contact with your skin while you de-stress! Filled with soothing buckwheat and lavender, it's perfect for easing a headache or helping you fall asleep.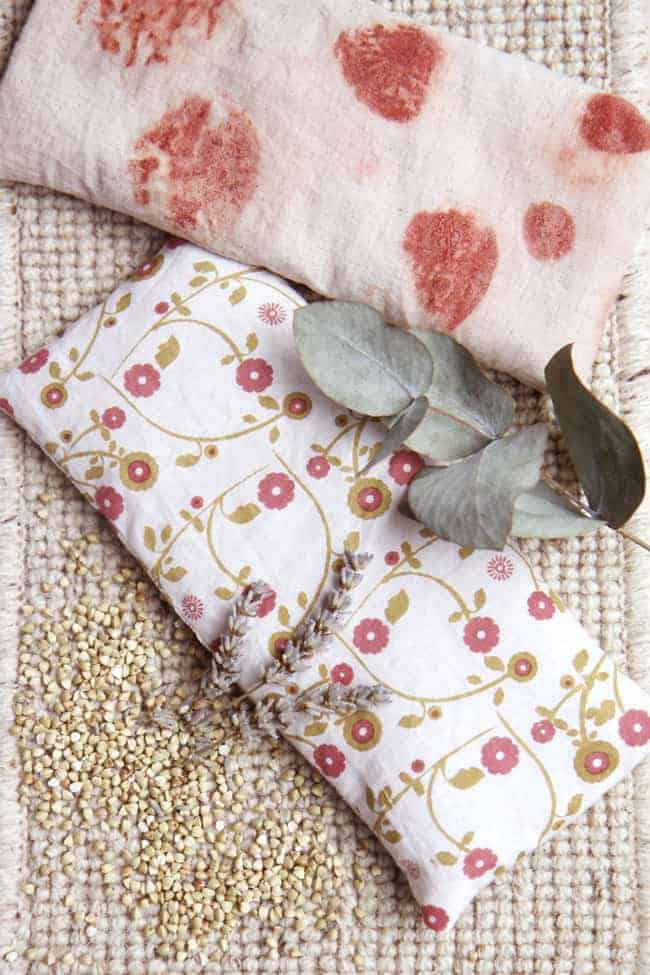 The eye pillow can be made by novice sewers and kids alike (some steps may need adult help/supervision). It makes the perfect first sewing project, as it only uses simple sewing techniques and is quick to make. My daughter has been desperate to try out my sewing machine, so we finally went ahead and made it happen. She really loved seeing the results from these eco-dyed scarves, and both kids had a blast creating their own patterns and designs using eucalyptus leaves.
Supplies needed
10-inch by 5-inch rectangles of organic cotton/organic linen blend pre-washed/shrunk fabric*
Plant materials (we found that eucalyptus leaves worked the best!)
Sewing machine or sewing needle
Organic cotton sewing thread
Steamer
Plastic Piping (cut into lengths that fit inside the steamer)
Optional: soya milk to use as a mordant
* you need two rectangles per eye pillow. As natural dyeing techniques may produce varied results, you may want to cut a few extra pieces of fabric and choose your favorites once the fabric is dry!
DIY Plant Dyed Eye Pillow





Instructions
Step 1
Lay out your plant materials on one of your pieces of fabric. (Note: our first attempt yielded poor results so we tried soaking the fabric in a mordant (soya milk!) and the difference was incredible!)
Step 2
Lay a second rectangle of fabric on top and wrap around your plastic piping
Step 3
Place your fabric bundle inside the steamer for a few hours [adult supervision required!!]
Step 4
Open your bundle, discard plant material and hang to dry
Step 5
Place the two pieces of fabric right sides together. Sew all the way around using a 1/2-inch seam allowance. Leave a gap for turning along one edge and clip the corners.
Step 6
Turn the eye pillow right sides facing outwards and fill with buckwheat and lavender.
Step 7
Close the opening using a blind stitch or whip stitch (whip stitch may be easier for little hands to manage!)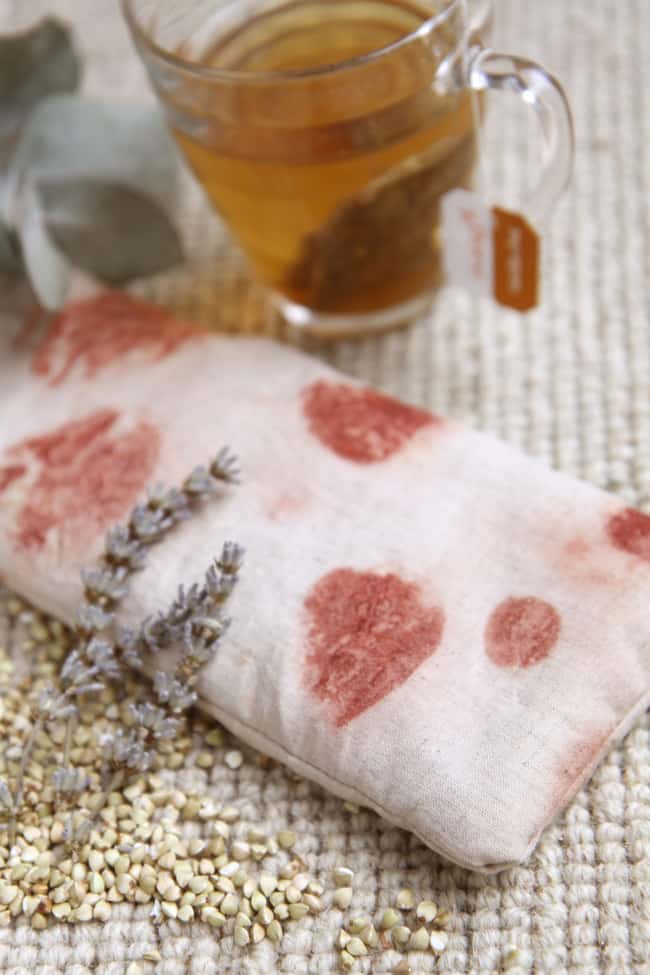 Add some hand stitching details before your sew the fabric together – the leaf imprints provide a perfect template for kids to sew around!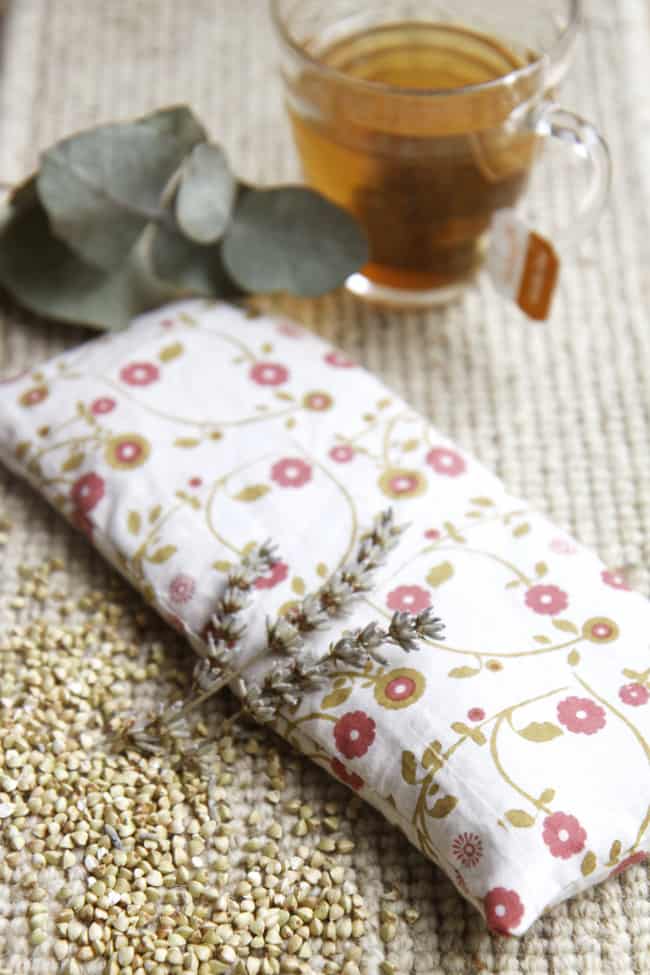 And if you don't want to try eco-printing you can purchase organic herbal screen printed fabrics like these from my shop, Stitch Organics.
3