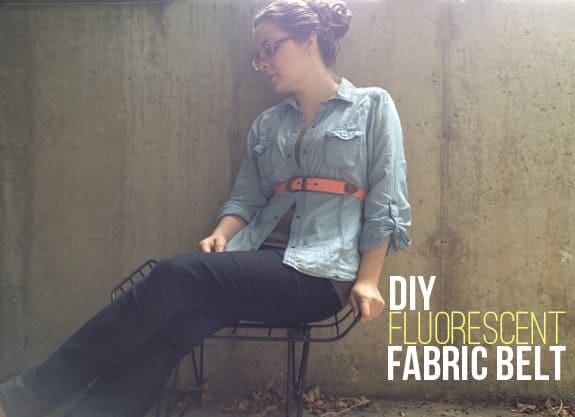 I would not consider myself a trendy person. However, some trends are too good to pass up. Rather than splurging on a trend, I (Katie) try to thrift/DIY as much as possible. Because, let's face it, fluorescent colors and mint green pants will go out of style at some point. I found this fabric belt at the thrift store a long time ago and knew it was destined for greatness. I just know your thrift store will have similar belts because thrift stores are like graveyards for 90s items. See how to give your 90s belt a makeover after the jump!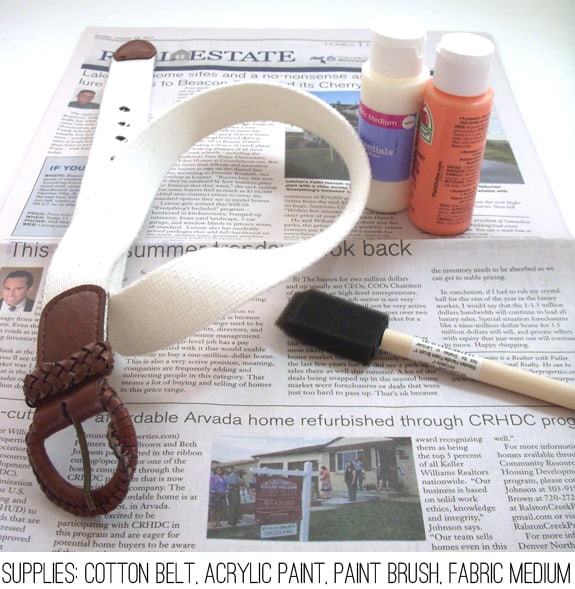 One supply not pictured: painters/masking tape. I purchased fluorescent paint and a cheap fabric medium at Joanns.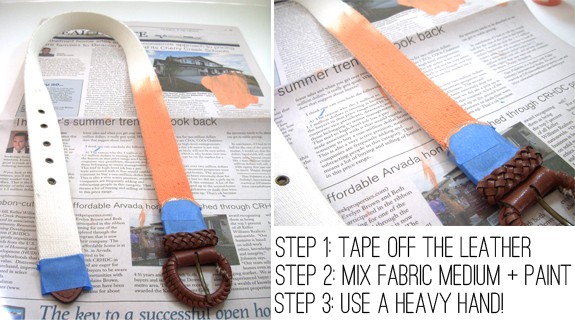 This project is so easy to do and gives great results! There are literally only three steps to this project. Just follow the instructions on your bottle of fabric medium as you mix with acrylic paint. The fabric medium softens the paint so your belt won't dry stiff as a board. Also, feel free to be liberal with your paint. These cotton belts drink paint up so keep adding layers of paint to get the richest effect.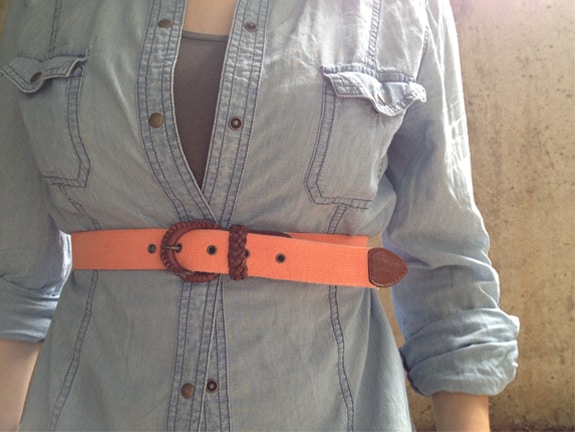 Voila! You are done. My husband turned his nose up at this color so I come to you ladies for solace. This belt looks awesome with my black and white striped dress but I had a I-feel-gross-and-hate-all-photos-of-myself day when I wore that outfit, so you get this outfit instead. Anyone else have those days?
0