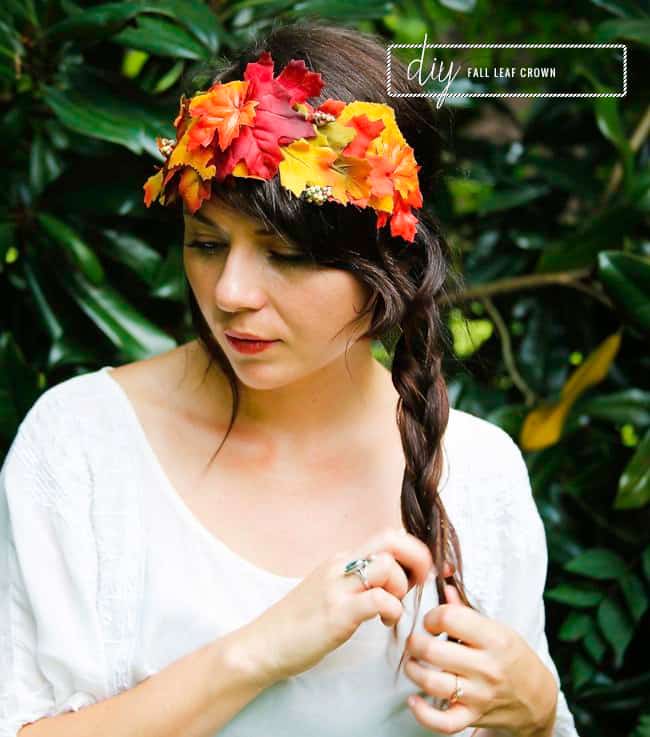 Fall is almost here! Hurrah! Maybe it's all the family birthdays (2 in September, mine in October) or the cooler weather, but suddenly I want to host about a million parties so we can roast marshmallows, carve pumpkins and wear cozy sweaters. Jenna – you know Jenna, right? The gorgeous gal I make model everything? – created this leaf flower crown that would be perfect for a fall party.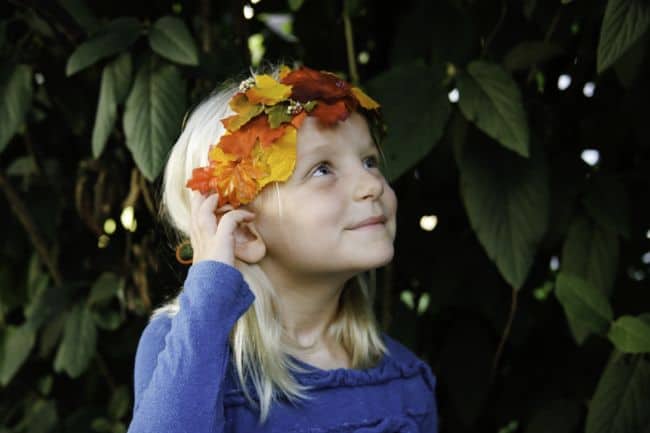 While you're at it – make some for the kids too! Caroline has been wearing hers to school, which just kills me.
Make a fall leaf crown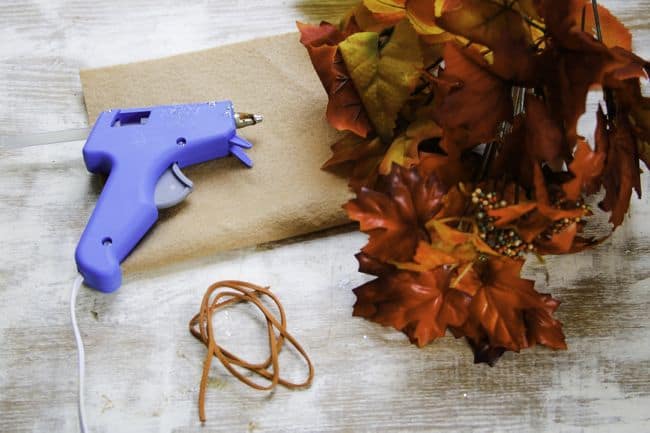 Supplies needed:
Fall leaves from the Dollar Store
Felt
Cord – suede, leather, twine and even raffia would work.
Glue gun
Scissors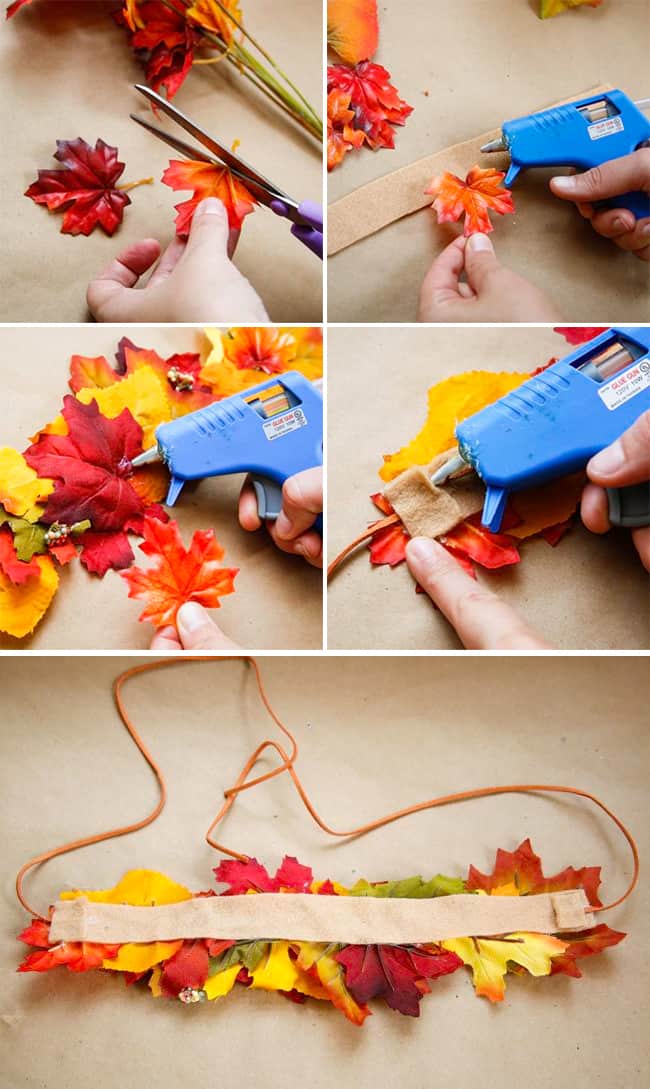 Start by clipping various sizes of leaves and trimming their stems with scissors. Then cut a 1-inch wide strip of felt about 11 inches long. (Note: If you're making a crown for kids, measure their heads first to get the right length.) Start gluing leaves to the felt, working your way from the middle of the felt to the edges. Keep layer different colors and sizes of leaves until all of the felt is covered.
Cut two long pieces of cord and hot glue one to each side of the felt. Then cut two 1-inch pieces of felt and glue over the top of cord ends to cover and secure them.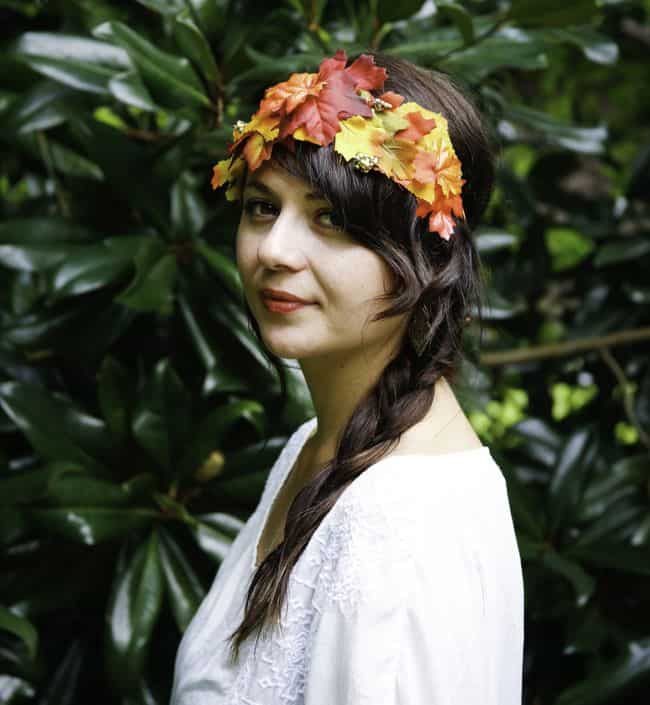 Who's ready to come over and roast some marshmallows with me?
97