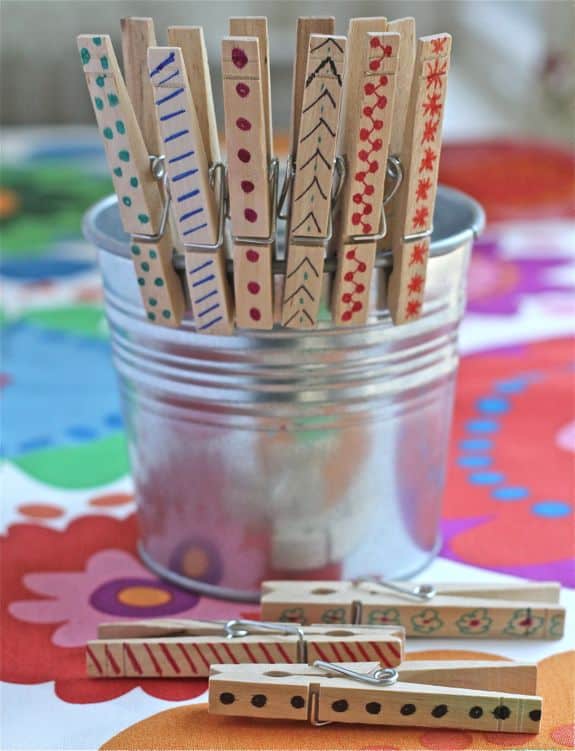 A Paper Source store opened in Louisville not long ago and I find myself spending way too much time there. On a recent visit I saw some fancy pants clothespins. Isn't that a fabulous idea?!
I use clothespins all the time – everything from our summer bucket list to closing chip bags. Rather than drop some cash on more clothespins that end up in every drawer in my kitchen, I decided to upgrade my plain ol' old ones. Obviously I'm not an artist but it was super fun to just color for a few minutes.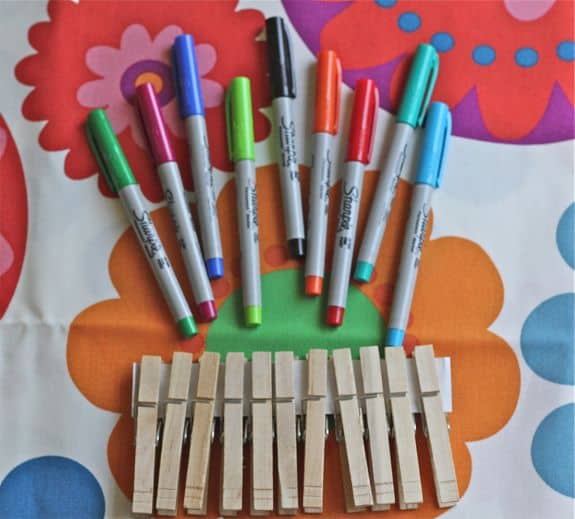 All you need is some colorful pens or markers and then go crazy. These colorful Sharpies make my day every time I use them. And since I plan to use these in my "office" to make an inspiration board I used lots of stripes and polka dots – things every good blogger needs. :)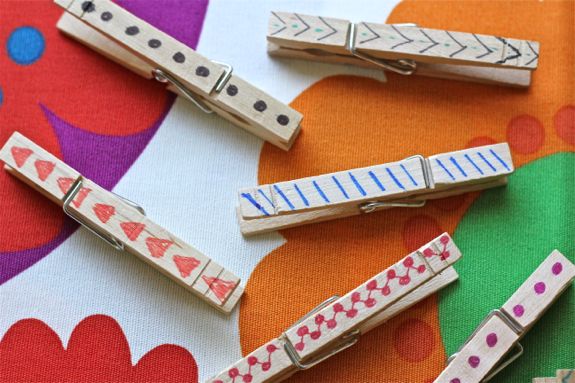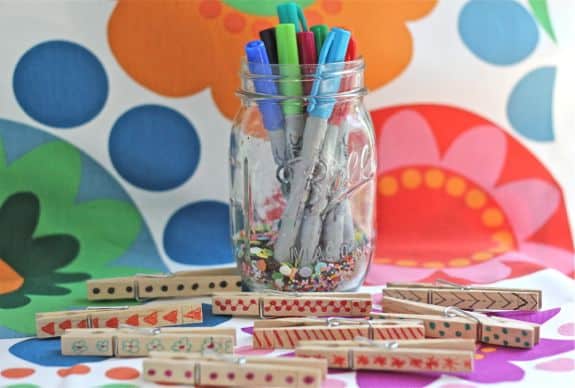 Apparently I need to do more coloring because these little doodles were the most fun I've had in ages. Or maybe I just need to get out of the house more!
1