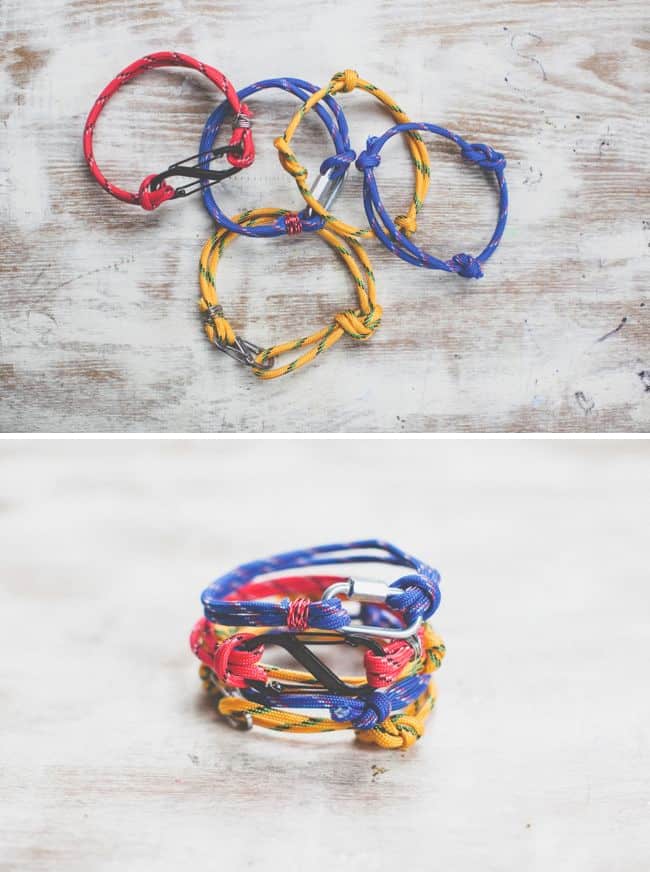 I have an awesome gift for Dad that you can make super last minute. Since you guys love bracelets (who doesn't?) why not make some for Dad? After seeing these J. Crew rope bracelets for guys I couldn't resist a trip to the hardware store. Apparently it has become my mission to add more bling for guys, first with gold leaf cufflinks and now bracelets. And once we started making them, we couldn't stop! The hardware elements make them more macho and wearable I think. Would your guy wear bracelets? I hope so because I have 3 easy styles you can make for Father's Day!
DIY Rope Bracelets for Dad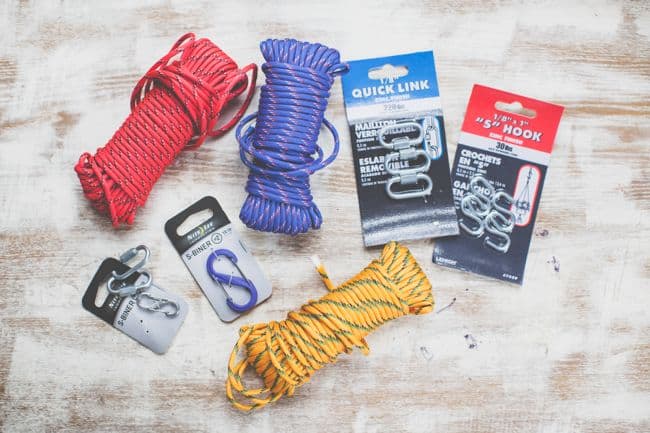 Supplies needed:
Rope in fun colors
A selection of small s-biners or hooks
Compression sleeves in ⅜-inch or ¼-inch - you can find these in the plumbing area
Thin wire or embroidery thread
Lighter
Scissors
E-6000 glue
J. Crew Brass Bracelets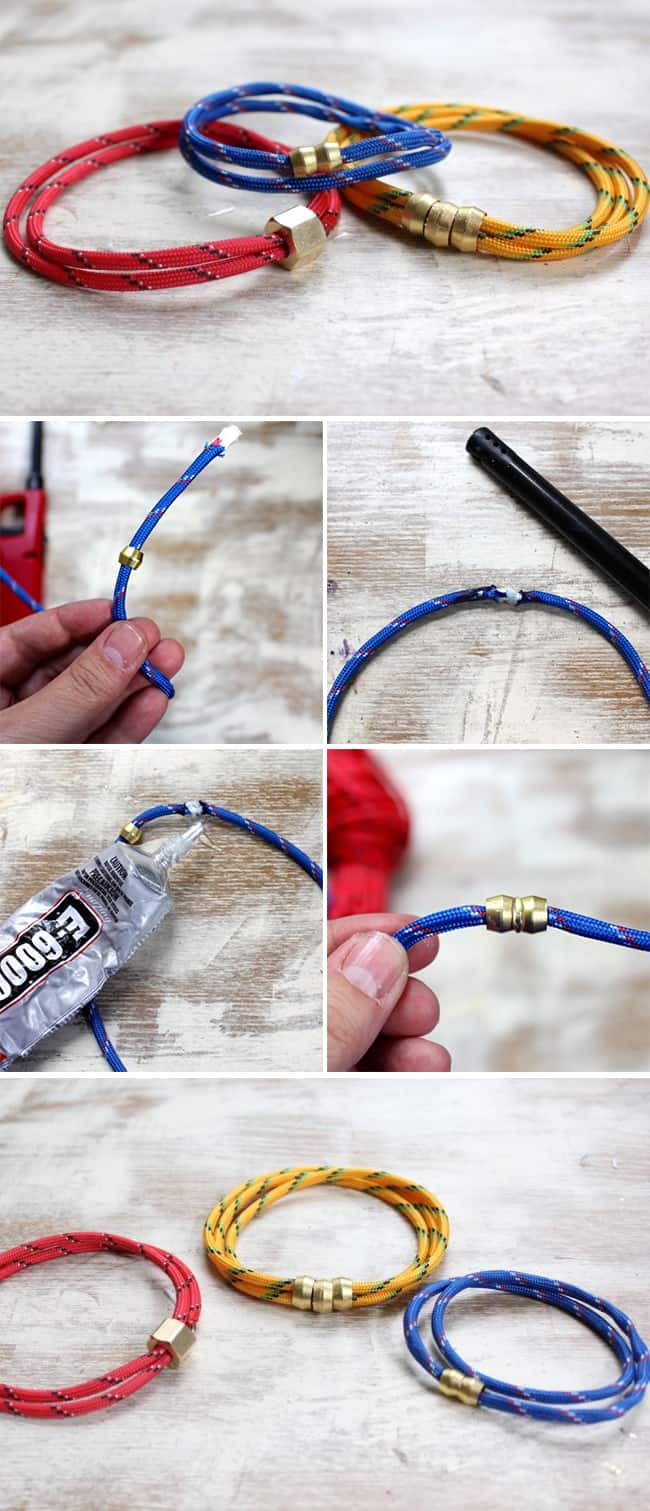 Thread the compression sleeve onto the rope. The ⅜-inch size fits one layer of rope and the ¼-inch size will hold 3 wraps. Measure the rope length on your guy, giving it enough room to slip on and off. Cut the rope and burn the ends together. Apply E-6000 glue to the burned area and then move the compression sleeves to cover it. Let dry overnight.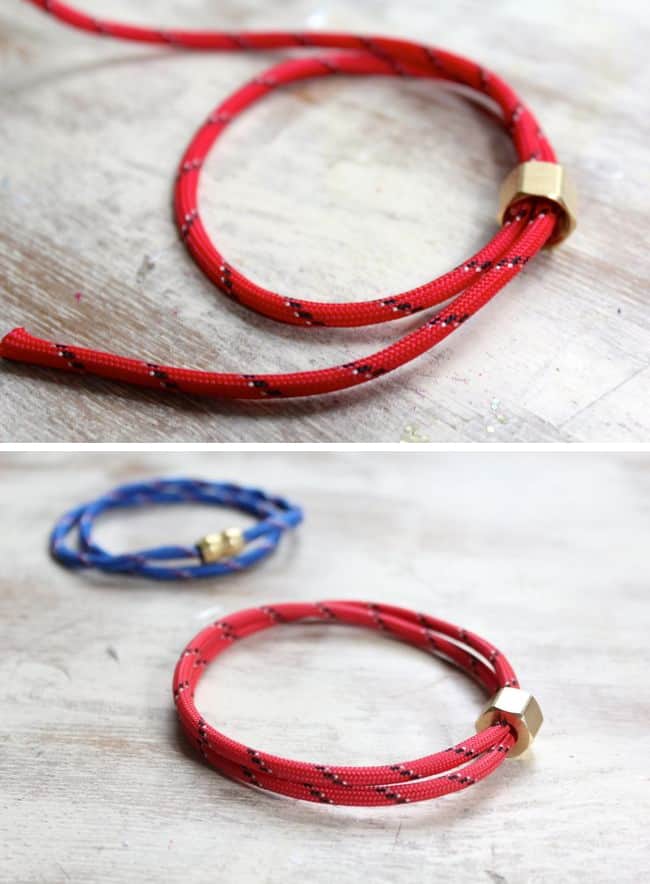 Here's a slightly different version that uses a ¼-inch compression nut, which fits two rope loops.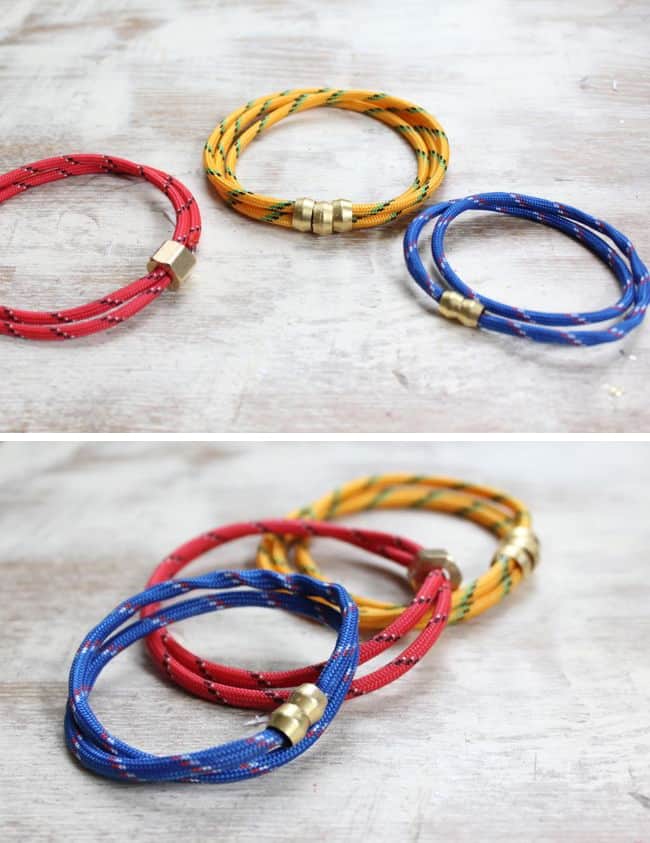 Carabiner bracelet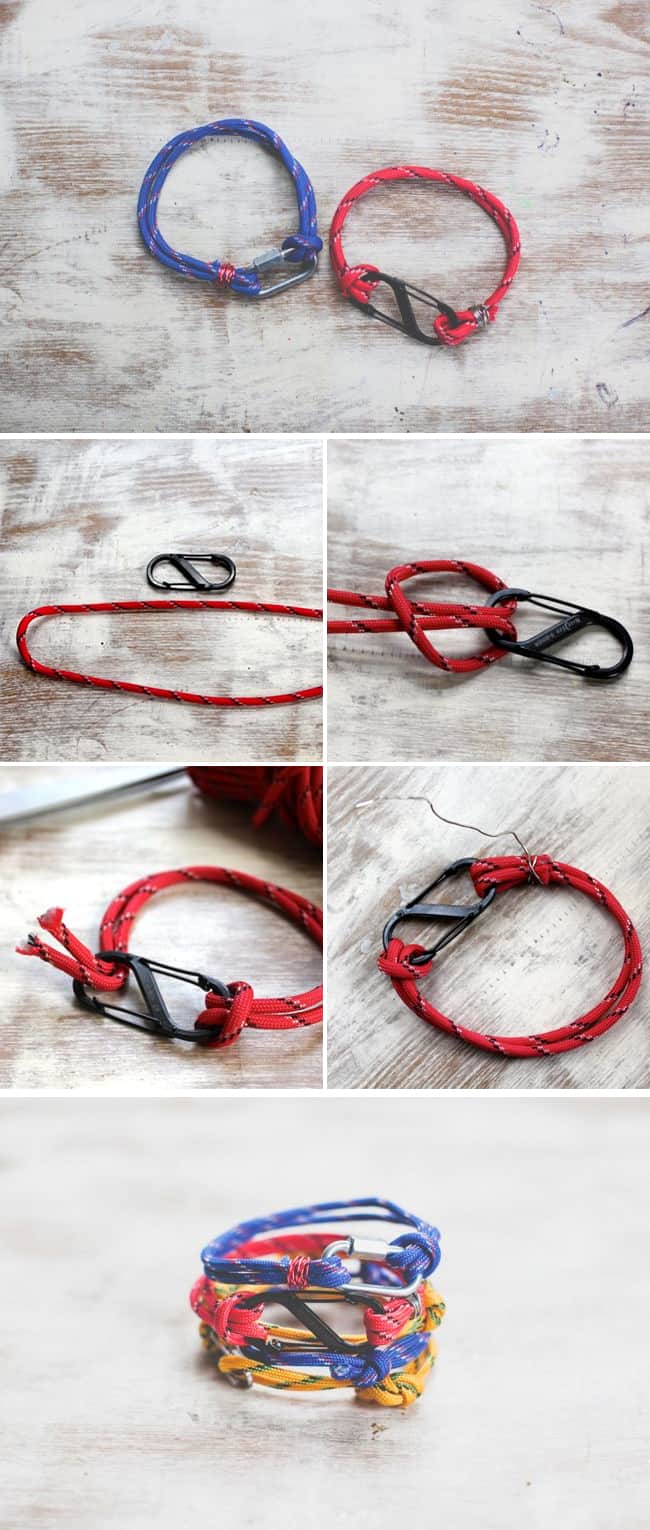 Measure your guy's wrist, then double it and add about an inch. Cut the rope and make a loop knot on one side of the S-biner or hook. Wrap the cord around and bend the ends over the other side of the S-biner. Check the fit and cut excess rope, leaving about an inch to bend over the S-biner. Burn the ends of the rope and then wrap with wire or thread.
Infinity knot bracelet

Make an infinity knot - or whatever other type of knot you like - in the center of your piece of rope. Tie the ends of the rope to each side of the bracelet to make it adjustable. Try it on your guy if possible to check the fit and trim excess length. Then burn the ends of the rope.
126