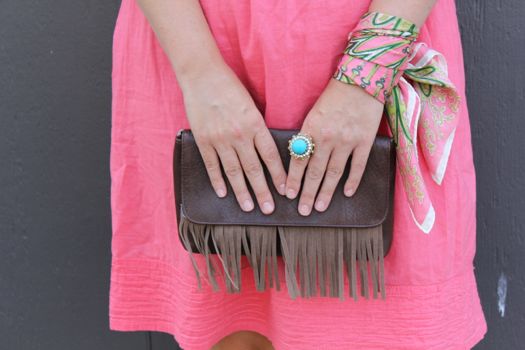 You guys liked this fringed clutch so I'm going to show you how I made it. Super duper easy. I spotted a fringe how-to by one of my favorite bloggers, I Spy DIY. Anything no sew gets a thumbs up from me.
DIY Fringe Shoes + Clutch
I bought a yard of fringe trim and only needed about a foot for the purse, so I decided to dress up some shoes too.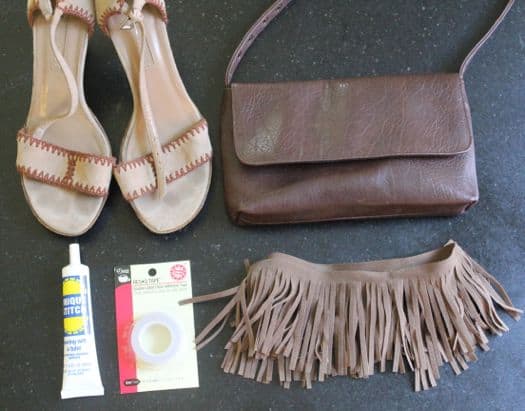 For the purse, you'll need:
Clutch or purse with straps you want to remove
Fringe trim (mine is from JoAnn's)
Double sided tape
For the shoes, you'll need:
Shoes with ankle strap. A bit of Southwestern vibe helps.
Glue
For the purse, cut off the straps (if needed) and attach a piece of double sided tape on the underside of the purse flap. Attach fringe. Voila!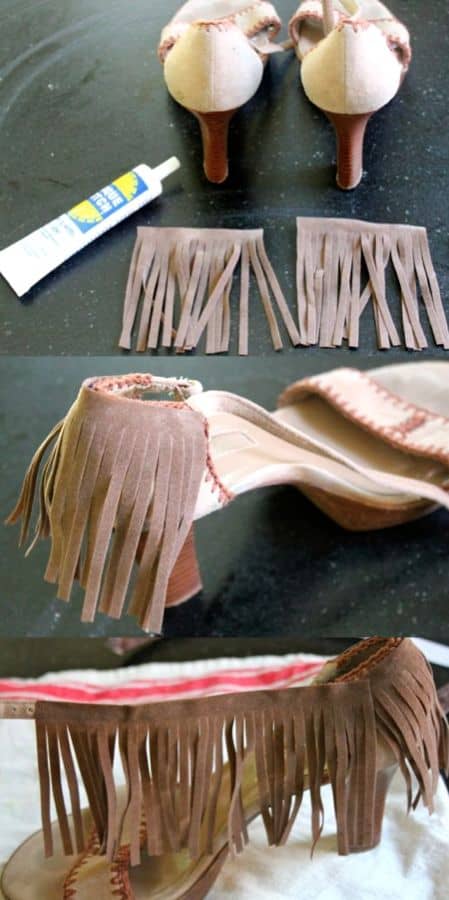 For the shoes, cut two pieces of fringe. One for the heel and one for the ankle strap. Be sure not to go past where you clasp the shoe! Attach with glue and let dry. So fun!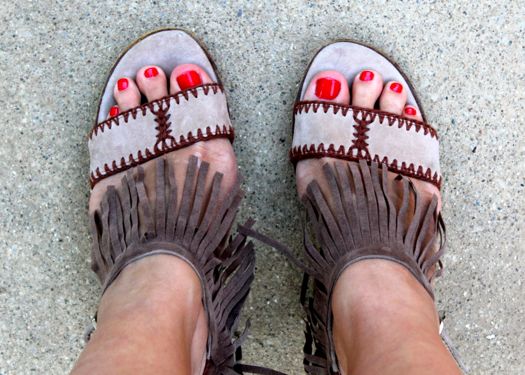 1