Are you making homemade gifts this year? I love a homemade gift – at least one that doesn't look too "homemade" if you get my drift. I often give away things I've made 2 or 3 versions of for the blog (yes, there are occasionally false starts before I get things right!), and I love seeing how excited my friends get. Here's a quick little roundup of DIYs that my mom, sister and other gal pals have been particularly happy to receive.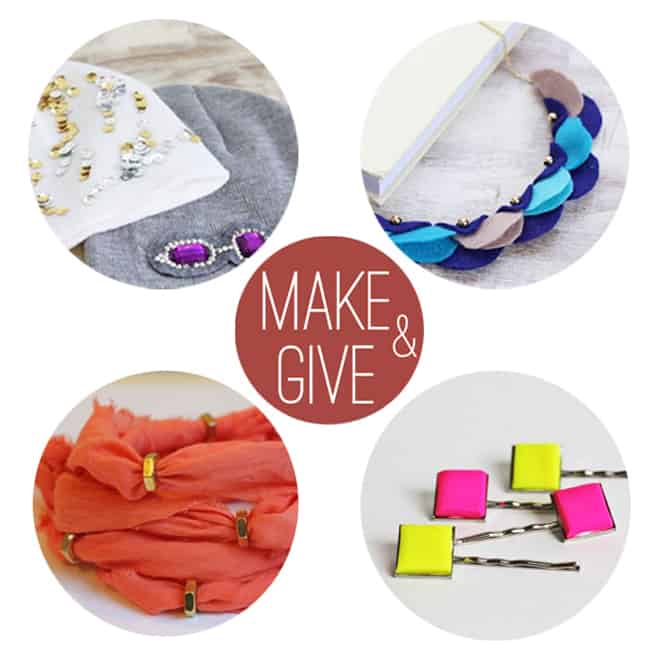 1. DIY Embellished Beanie | 2. DIY Felt Garland Necklace
3. DIY Hex Nut Wrap Bracelet | 4. DIY Neon Ring + Bobby Pins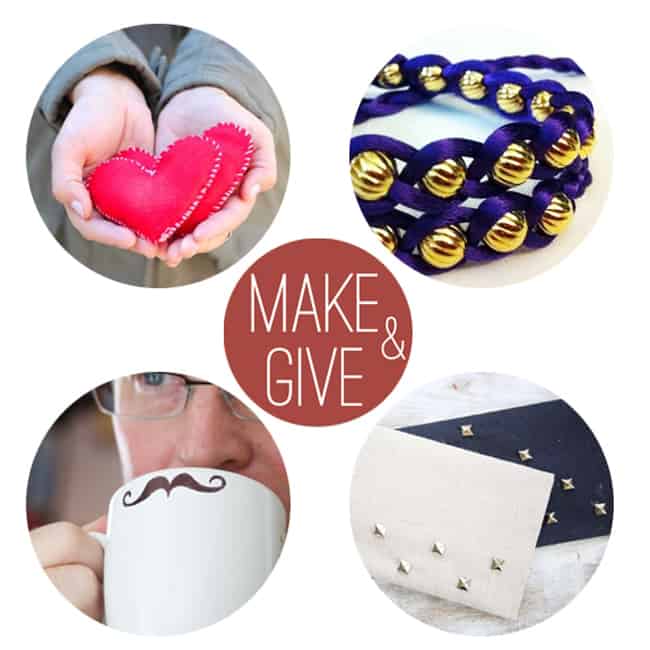 1. DIY Felt Heart Handwarmers | 2. DIY Friendship Bracelet
3. DIY Sharpie Mugs | 4. DIY Studded Clutch
I'll be back tomorrow with what I'm making & giving this year. It's my favorite beauty trick!
0