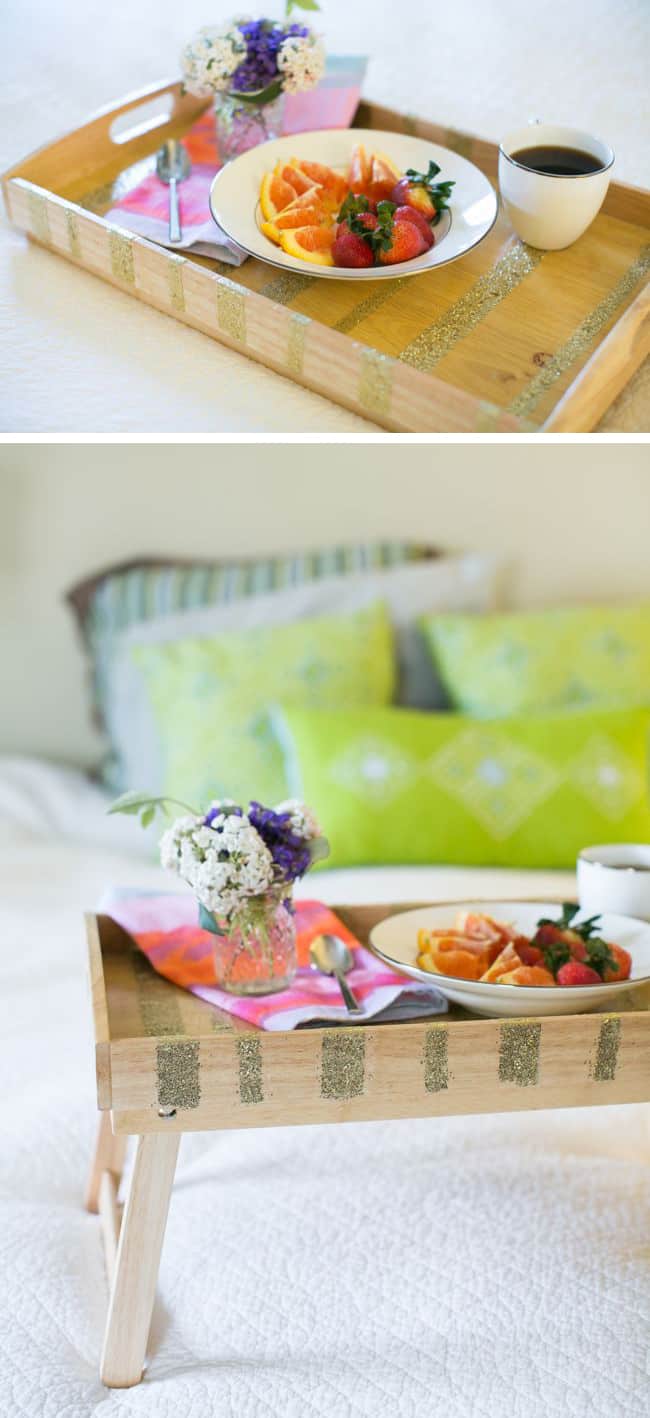 Looking for Mother's Day ideas? This DIY is a not-so-subtle attempt to let my hubby know that breakfast in bed might be a good idea. Definitely subtle, right? Yep, that's me. Because if purchasing a breakfast tray is not hint enough, now I've covered it in glitter! So if a good dose of glitter doesn't work, I might have to go the flashing neon light route. :)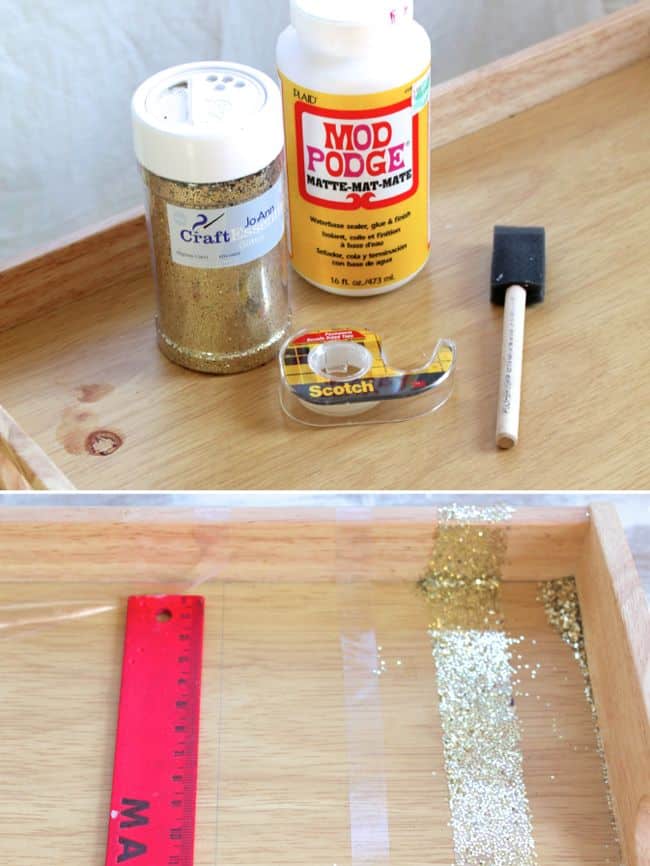 To make your glitter breakfast tray, you will need:
A plain tray
Glitter
Double sided tape
Mod podge
First, lay strips of tape in rows along the tray. I alternated between double rows and single rows of tape. And the spacing was intentionally irregular.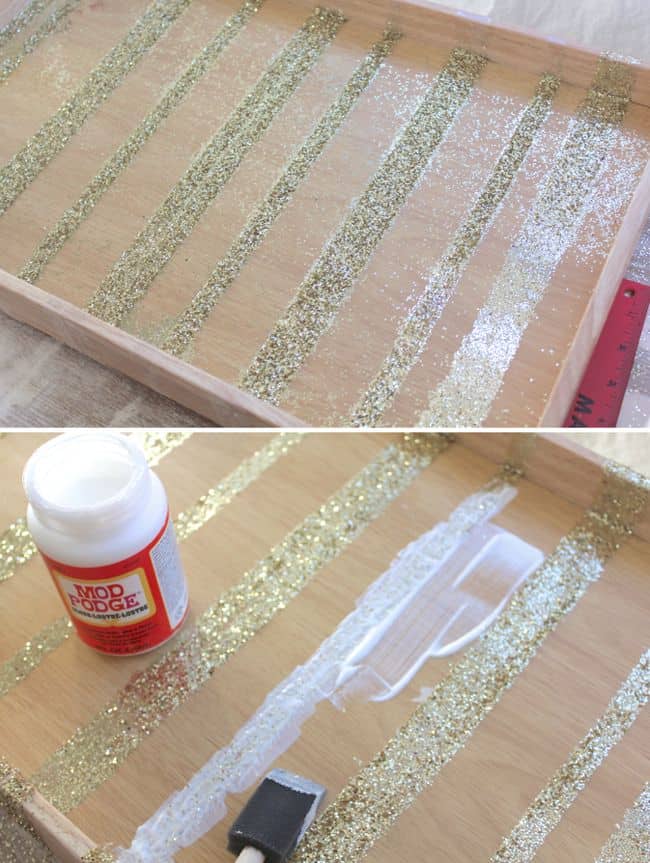 Then dump glitter onto the tray and shake it all around, getting all areas of the tape well covered. Dust off the excess glitter and put a layer of Mod Podge over the entire tray.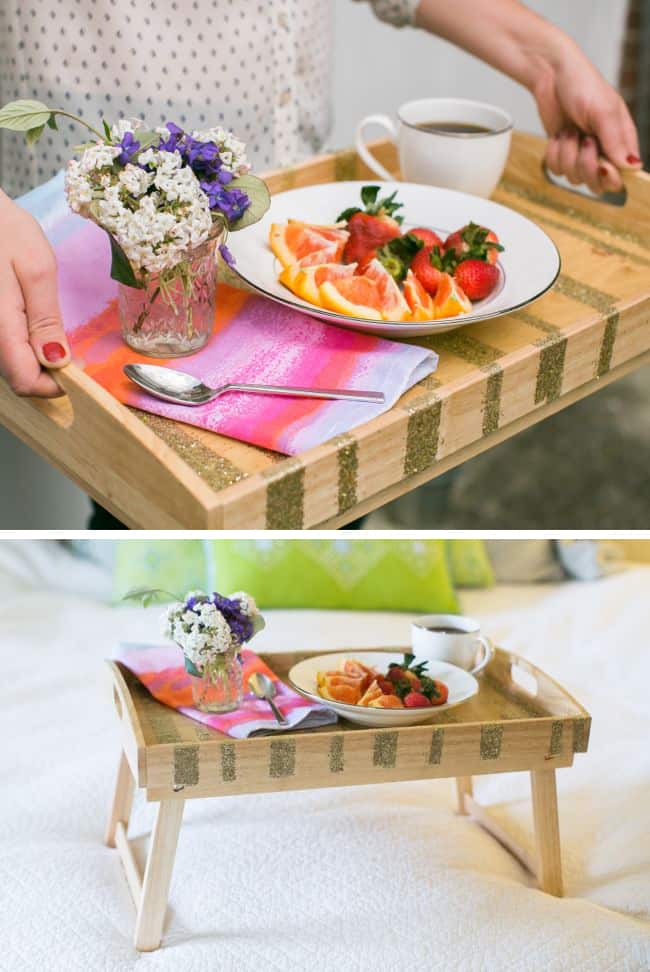 Or even better, forward this DIY to your hubby. Maybe even include your favorite breakfast foods. It's subtle. Trust me.
2