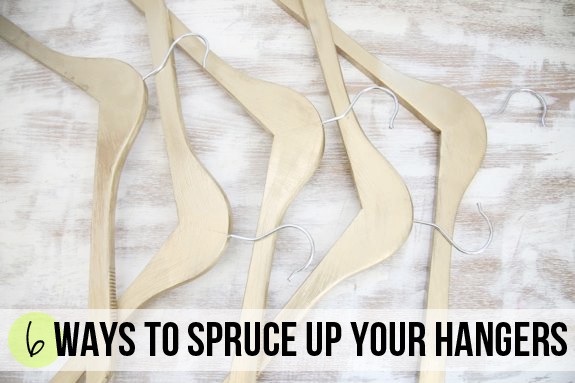 Does anyone else have hanger OCD? It's peaceful to me to have everything hung on all the same hangers, facing the same direction. But I still want the hangers to look nice!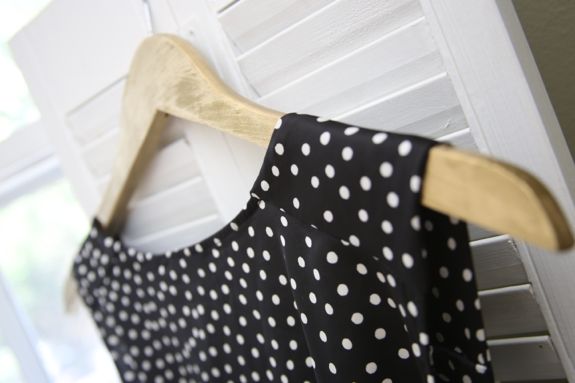 And apparently attacking things with spray paint also makes me happy. Whenever I get going with spray paint it's hard to stop! After coating these earrings I think I might have painted the house gold if I could. But a couple of mini pumpkins and some hangers I had just picked up at Target were easier targets. Minimal effort + chic = my type of DIY inspiration.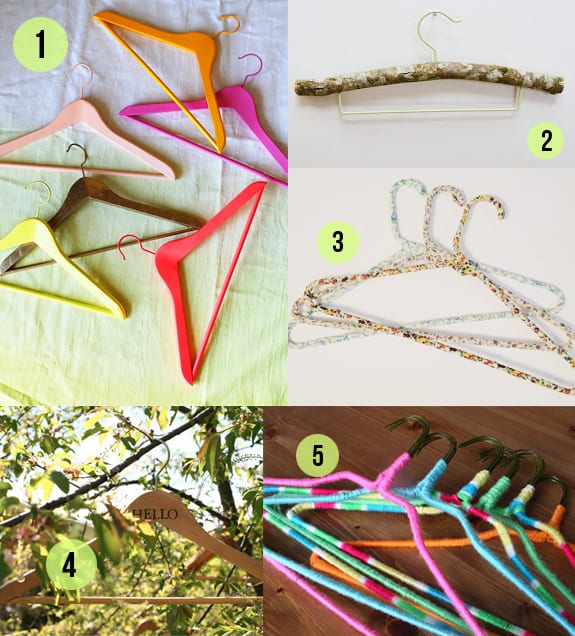 Whether you use wood, plastic or wire hangers, here are five ways to personalize them.
1) Got spray paint on hand? Go vibrant with fun colors like these from DesignLoveFest.
2) I love how this hanger from Maize Hutton brings nature into the home. And wouldn't it be perfect for photo shoots?
3) Cover your plastic hangers with pretty floral fabric like Pie N' The Sky.
4) Love these personalized wooden hangers by Eric at Caught on A Whim – perfect for gifts!
5) Yay for kitschy, bright wire hangers by Brit + Co. They are also non-slip!
2