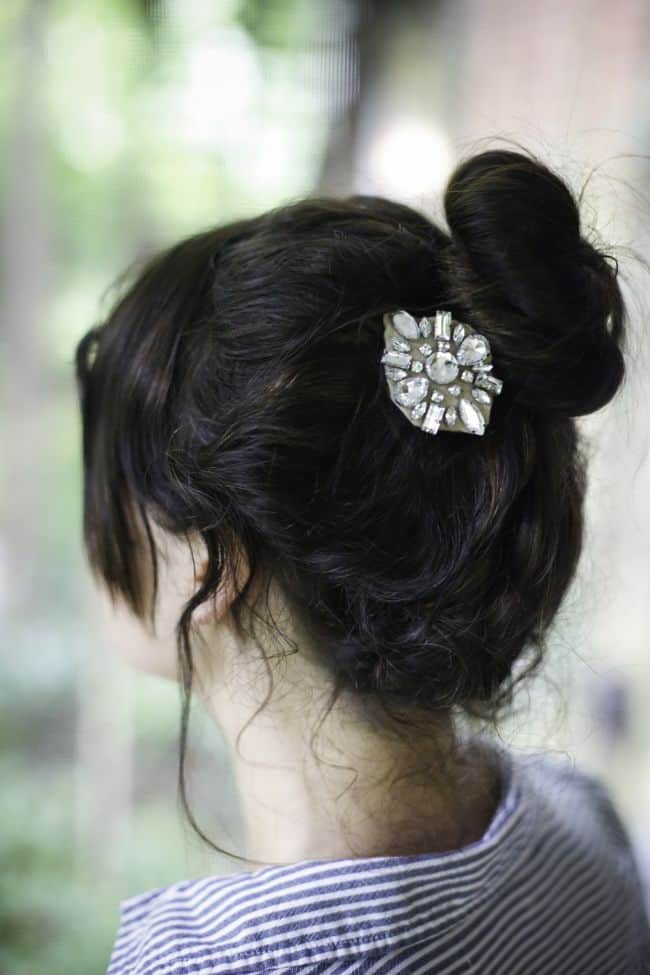 Who says jewels are just for festive occasions like New Year's and weddings? I used to think so, but then I met my new best friends: gem stickers. These babies are the perfect amount of bling, without being excessively fancy (or expensive). You might remember we've used them on earrings and bracelets. I'm obsessed with these little gems! The crafting possibilities are endless!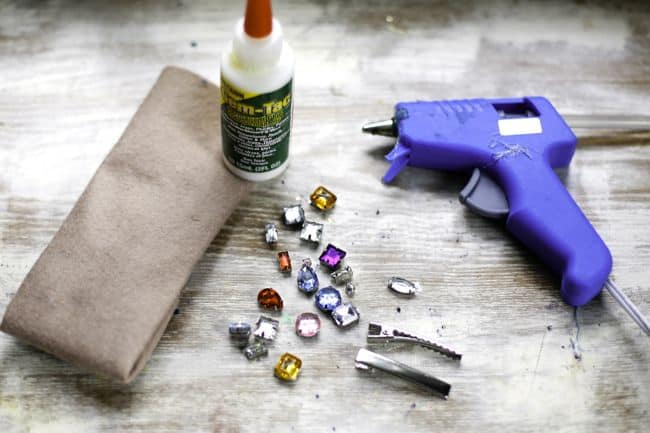 And it turns out the gems make for graceful DIY hair combs too. All you need is hot gun and a hair barrette. See the full how to over on She Knows.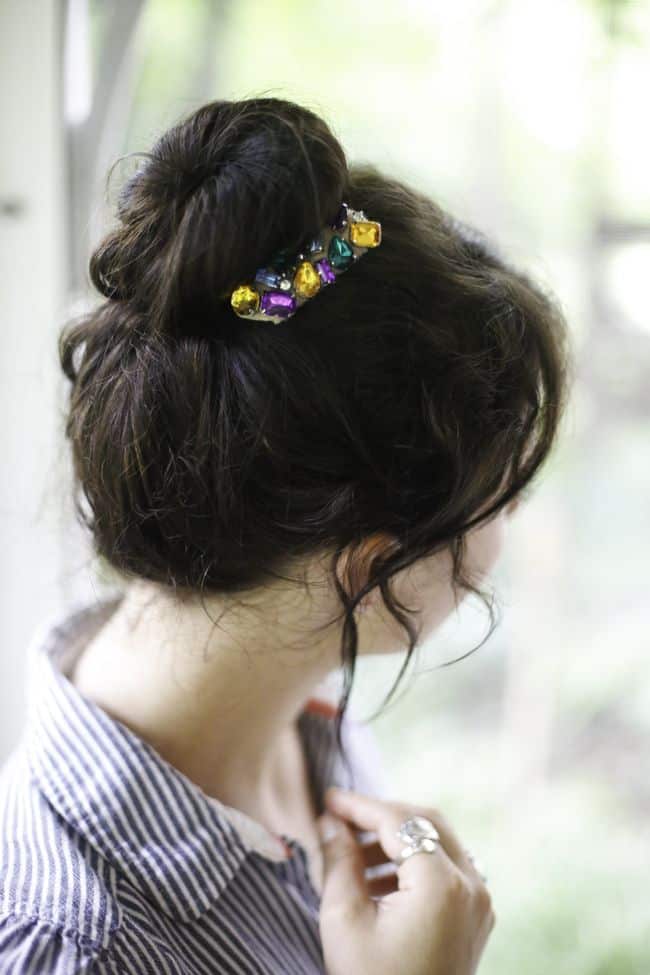 Aren't they pretty all one color? I love the emerald!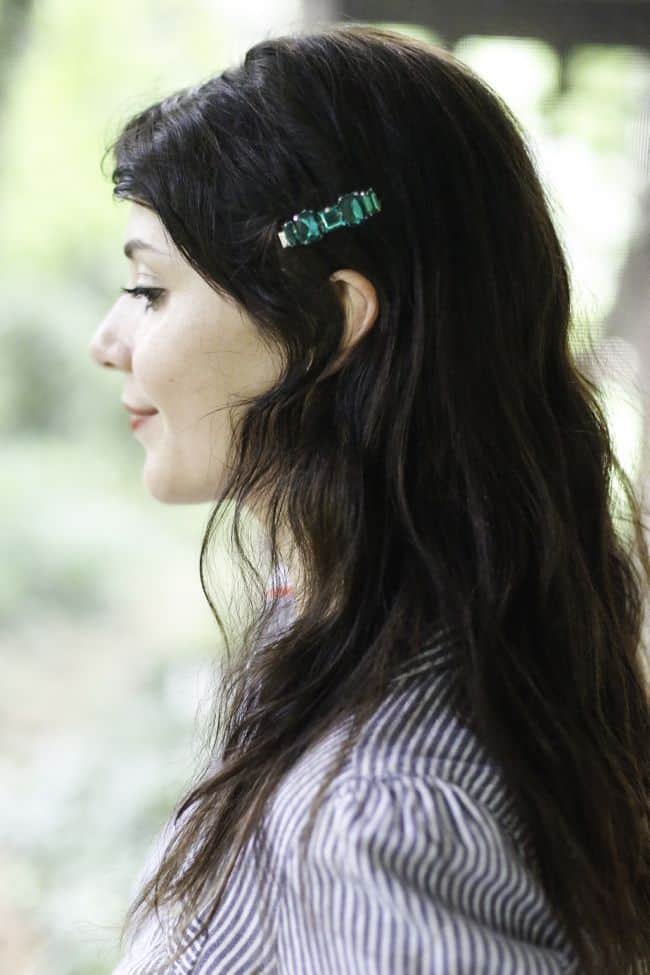 Being able to wear cute barrettes like this is almost enough to make me wish for long hair. Almost….
3