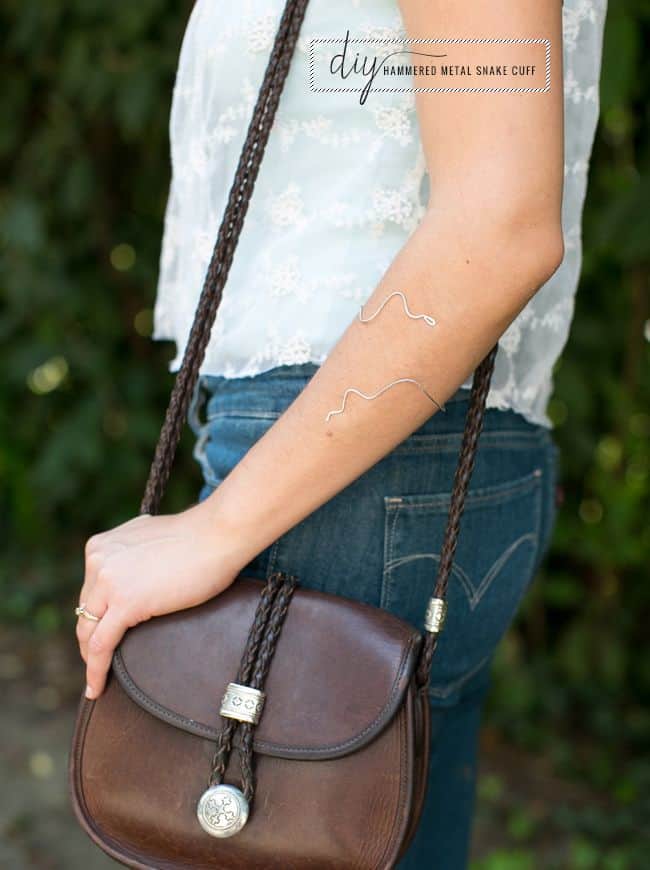 Now that it's September we can start getting ready for Halloween, right? Pumpkin spice hit stores September 1st so I must not be the only one who loves this season! But Halloween jewelry is tricky. I'm not one for scary or gruesome, and so much of it veers into the cheesy category. This simple hammered snake cuff gives a nod to the season without being overly kitschy. Plus it's super fun to pound on some metal!
Make Your Own DIY Snake Cuff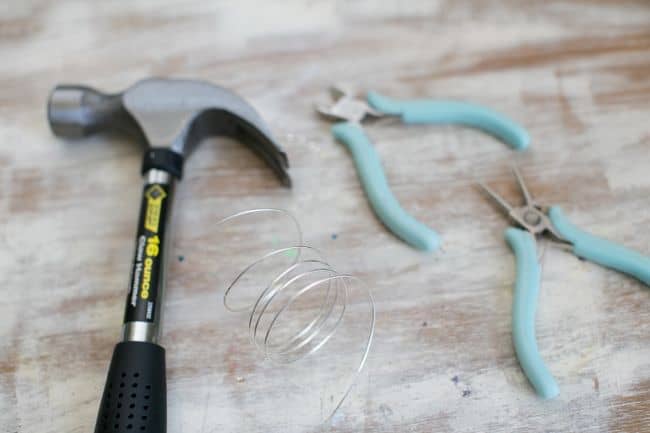 Supplies needed:
Hammer
Wire clippers
Needle nose jewelry pliers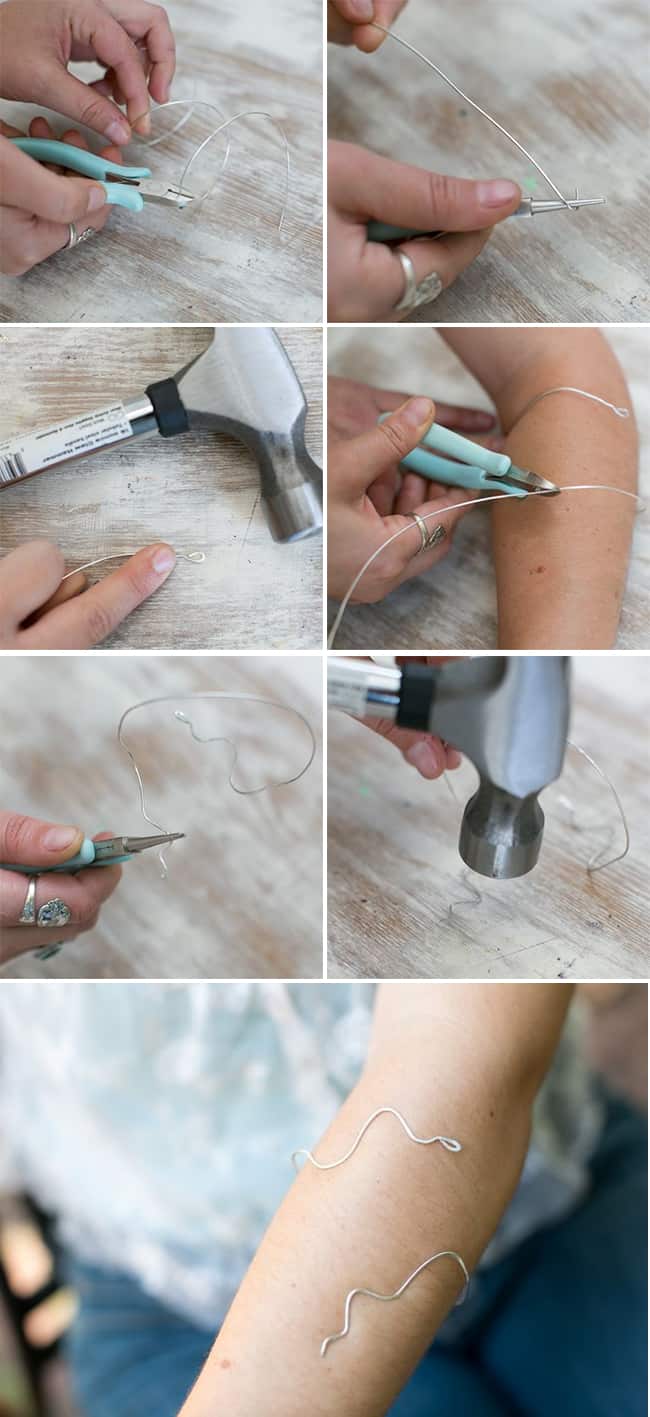 Start by clipping a long section of wire. Loosely mold it on your arm where you want to wear it to get a feel for how much length you will need. We went with mid-arm but it looks great up high and would even make a cool bracelet or ring too.
Using the needle nose jewelry pliers, make a small loop at one end to form the snake head. Once you have the shape you like, hammer the wire flat. This hardens the wire and makes the shape permanent.
Again mold the wire around your arm and adjust the length if needed. Don't cut the wire too short – you need 2-3 extra inches for the "tail." Use the jewelry pliers to bend the top and bottom portions of the wire back and forth, forming snake-like coils. Keep trying the piece on to make sure it's positioned correctly on your arm.
Then hammer the loops of the head and tail to harden the shape. We didn't hammer the mid-section of the cuff (the snake "body"), which makes it easy to adjust to your arm shape.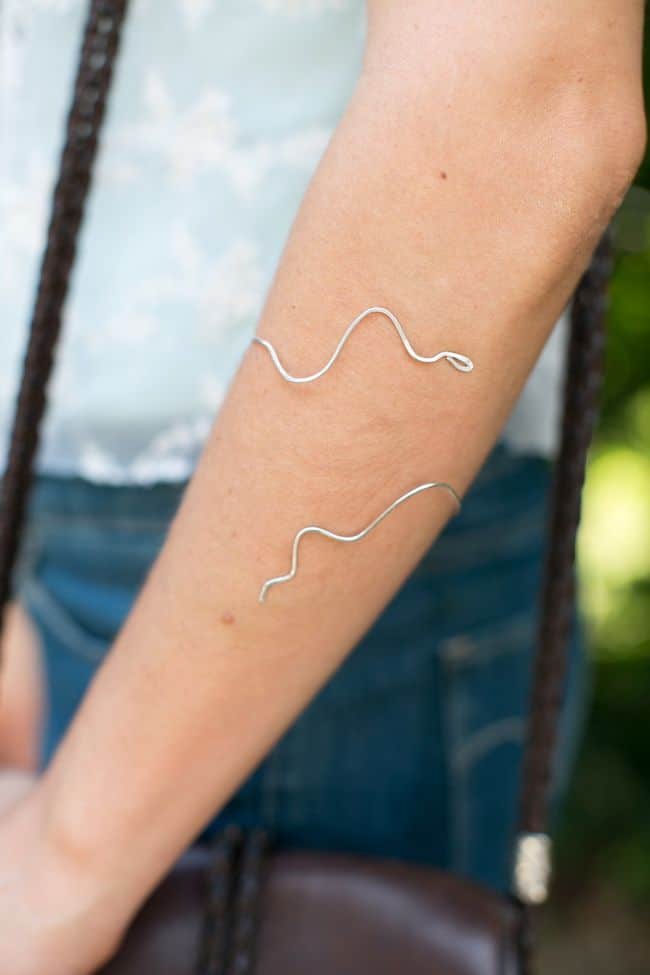 Snakes scare the death out of me but I don't mind wearing this one! What's your favorite Halloween accessory?
5