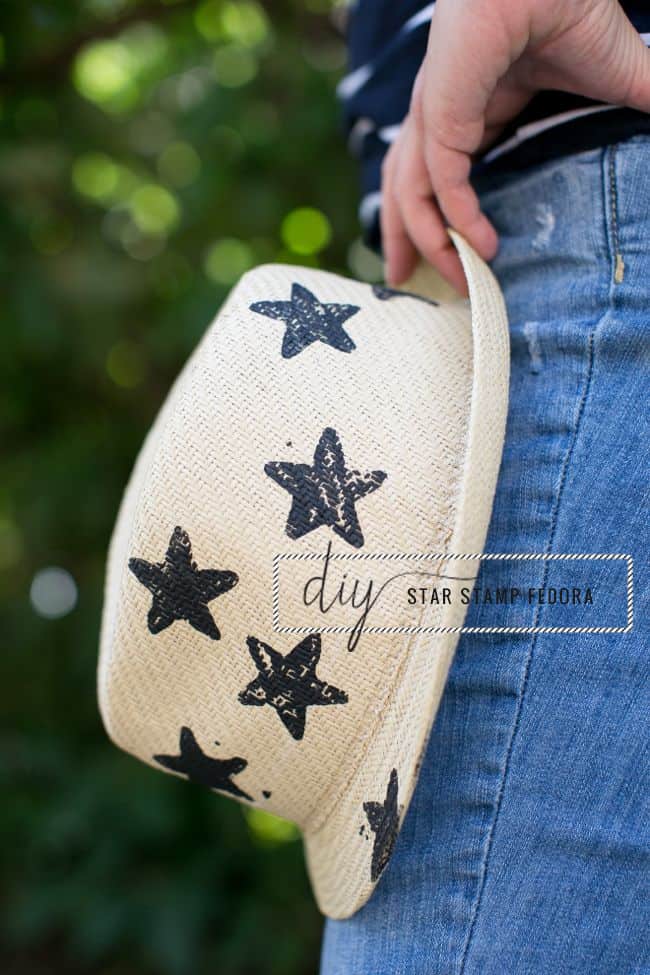 I kinda have a thing for hats. Hence me sporting a fedora in the pic over to the right. Something about wearing a big, floppy hat makes life more fun, right? My sister always tells me I have the perfect little "pea head" for a hat, and I'm not too sure that's a compliment. Whatever.
Apparently I also have a thing for stars. We've done cement votives, bleach tank tops and now I get to combine stars and hats. Whoa. This one is super simple. It's a fun way to add a graphic statement to a plain straw hat. Especially since straw hats often come with ugly ribbons around the band (just rip those off). Even a plain straw tote would work. I can think of a dozen things I'd like to stamp with stars!
Supplies needed:
Straw hat. Or tote. Or whatever else you'd like to stamp.
Black paint
Star stamp
DIY hat with star stamps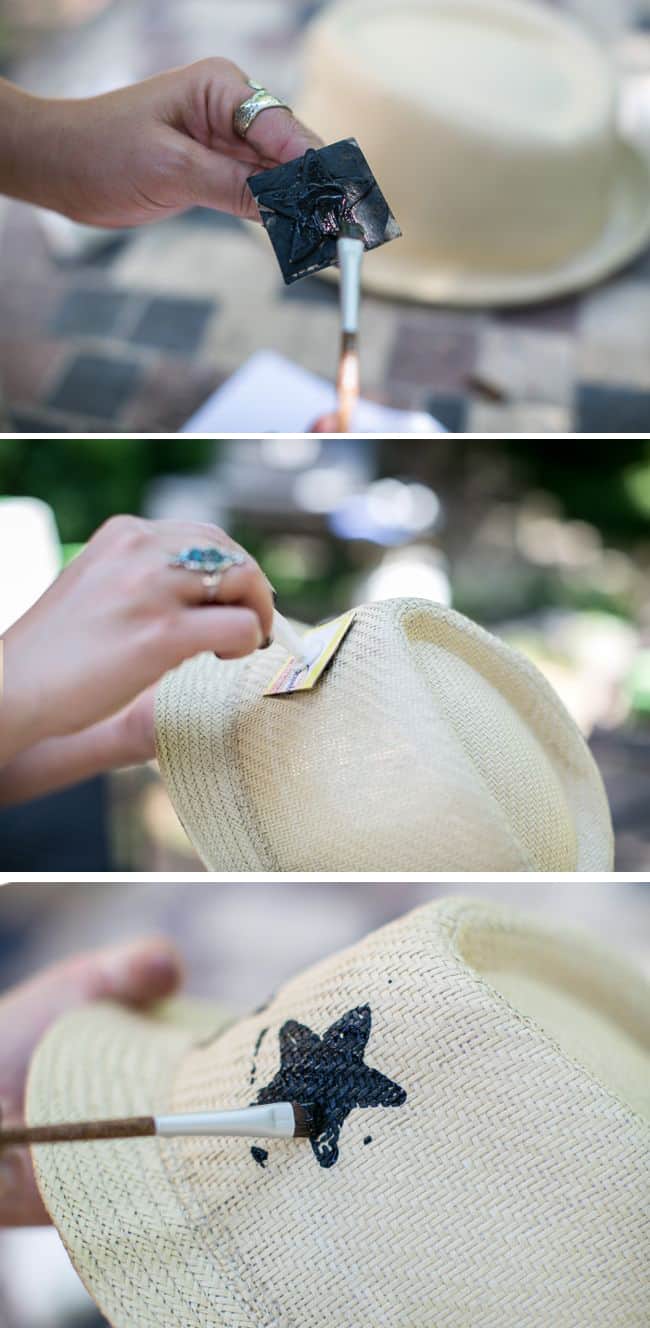 Make a stamp by placing your shape onto a piece of cardboard. I can't draw to save my life so I used a sticker. Those of you with more artistic skill can cut out a shape and enjoy feeling just a wee bit superior. :)
Then glue the piece of cardboard to something to use as a handle. This time I used the plunger from a kid's medicine dispenser (they are randomly stuck in every drawer in our house) but a wine cork also work well (we usually have a lot of those too).
Apply the paint to the sticker shape with a brush. If you just dip the whole shape into the paint then it won't pick up enough paint or the paint will go in areas you don't want it to go. Press the stamp onto the hat and fill in the shape with a paint brush if needed.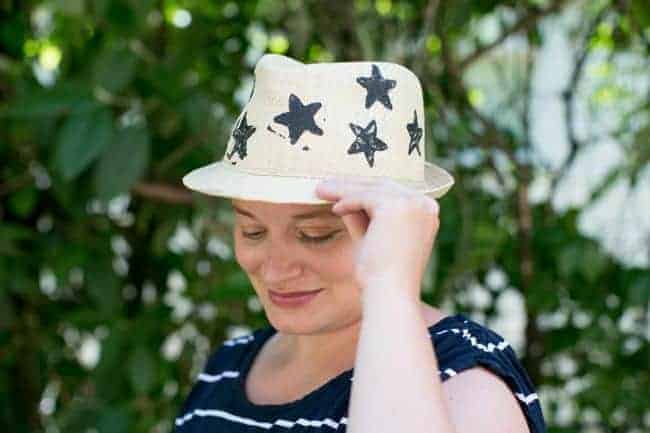 Look at me coordinating with the stars and the stripes. That was definitely (totally random) on purpose.
0