Winter brings with it plenty of wet, cold, and rather dreary days, which means my heat is running almost nonstop. I found a DIY home humidifier trick from Good Housekeeping that adds some much-needed moisture to the air.
Bonus: This makes my house smell amazing! It uses all-natural ingredients, too—no artificial scents here!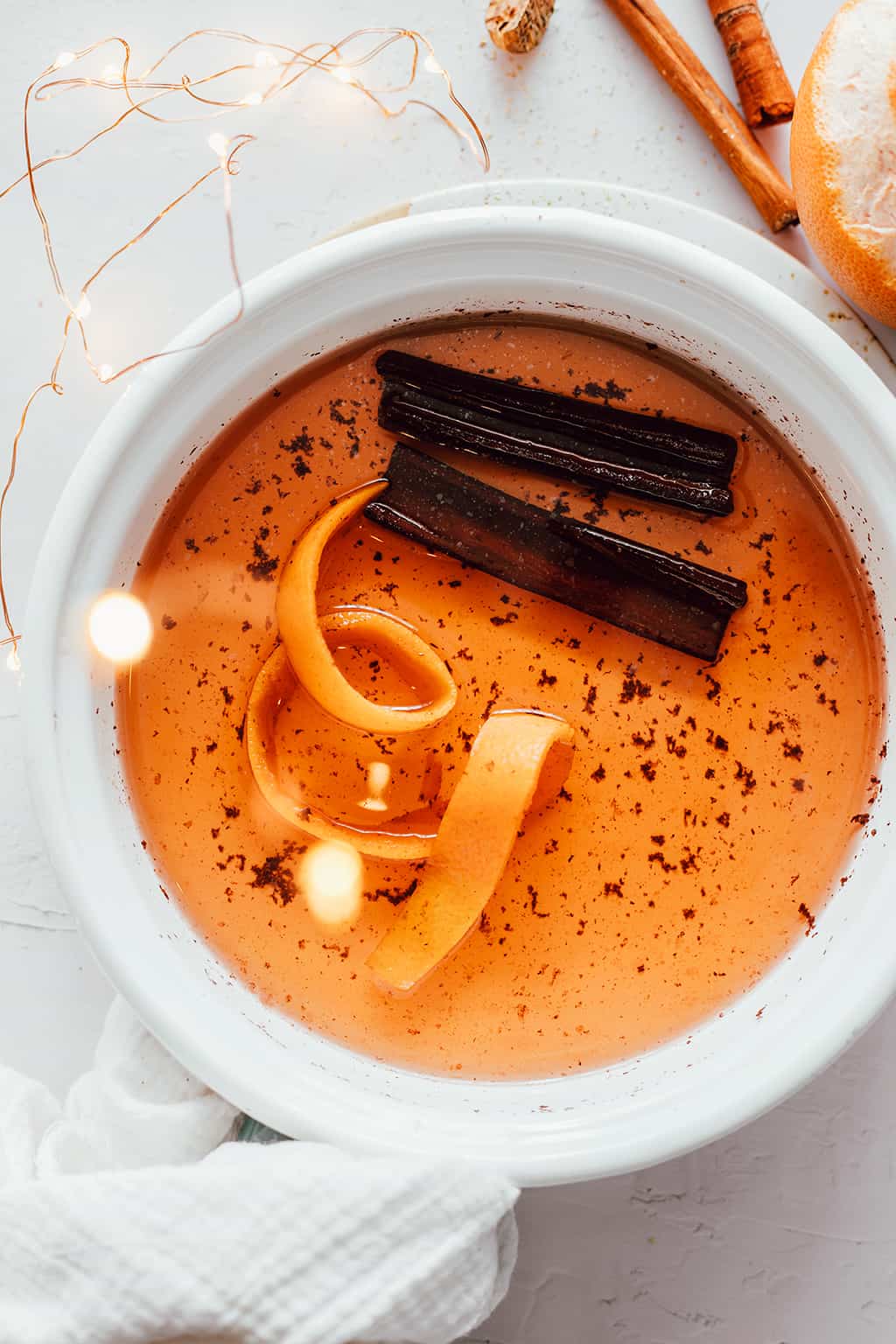 Why DIY a Home Humidifier?
Add a stick of cinnamon, a peel of grapefruit, and maybe a shake or two of allspice or nutmeg to a large saucepan of water. Keep it on low, and make sure to add water when needed. And that's it!
Since our sinuses become parched with dry air, which can contribute to sinus and respiratory illness, it's best to keep them well-hydrated. This is why a humidifier in the wintertime is not only great for the skin, but it's also great for the upper respiratory tract. It's the same reason why many people get sick after flying—blame that cold, dry airplane air!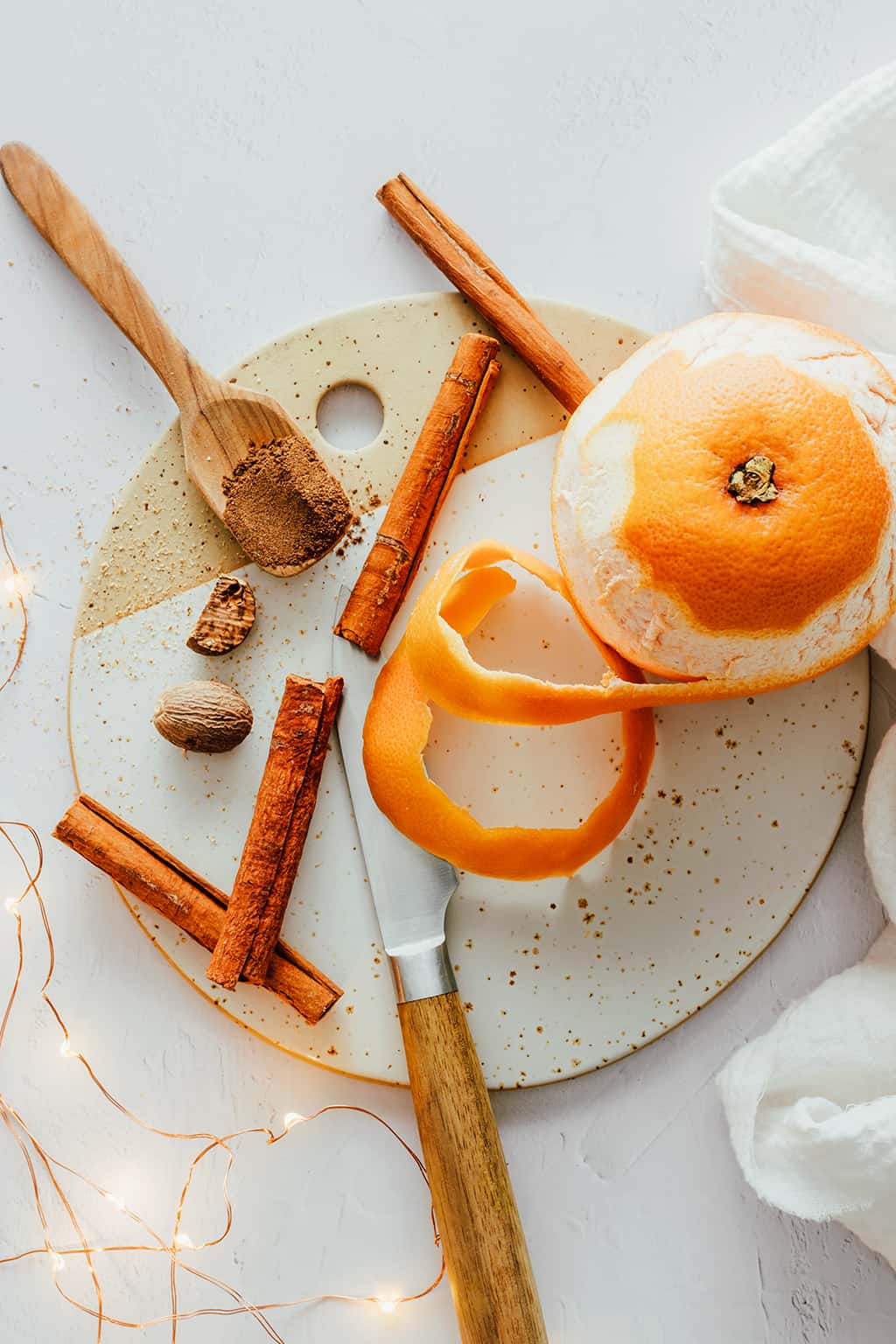 Pot simmer ingredients
Cinnamon is a very clarifying and purifying aroma on its own. Even just boiling a couple of sticks by themselves does wonders for getting rid of smells and adding that gorgeous, spiced aroma to your home. Grapefruit peel adds a little bit of lightness to the cinnamon, but it's also a fantastic air-clarifying smell.
Some other amazing natural aromatics that you can add are vanilla pods, cloves, and ginger. Each of these has its own notes. I love using vanilla pods when I want to pretend that I've just made some cookies.
Feel free to experiment with your own favorite aromas to create a scrumptious gourmand-scented humidifier! There's no limit to what you can do. And besides, it's good to mix things up, so you don't get bored with the same scents all the time.
My hubby said it started to look like a "witch's brew," but the concoction still smelled amazing on the second and even third day. You can expect the liquid to darken as it boils, and it can definitely look a little witchy, depending on what you've put in it! But no matter the looks, the smell is so homey—it makes me want to bake (or at least pretend that I have)!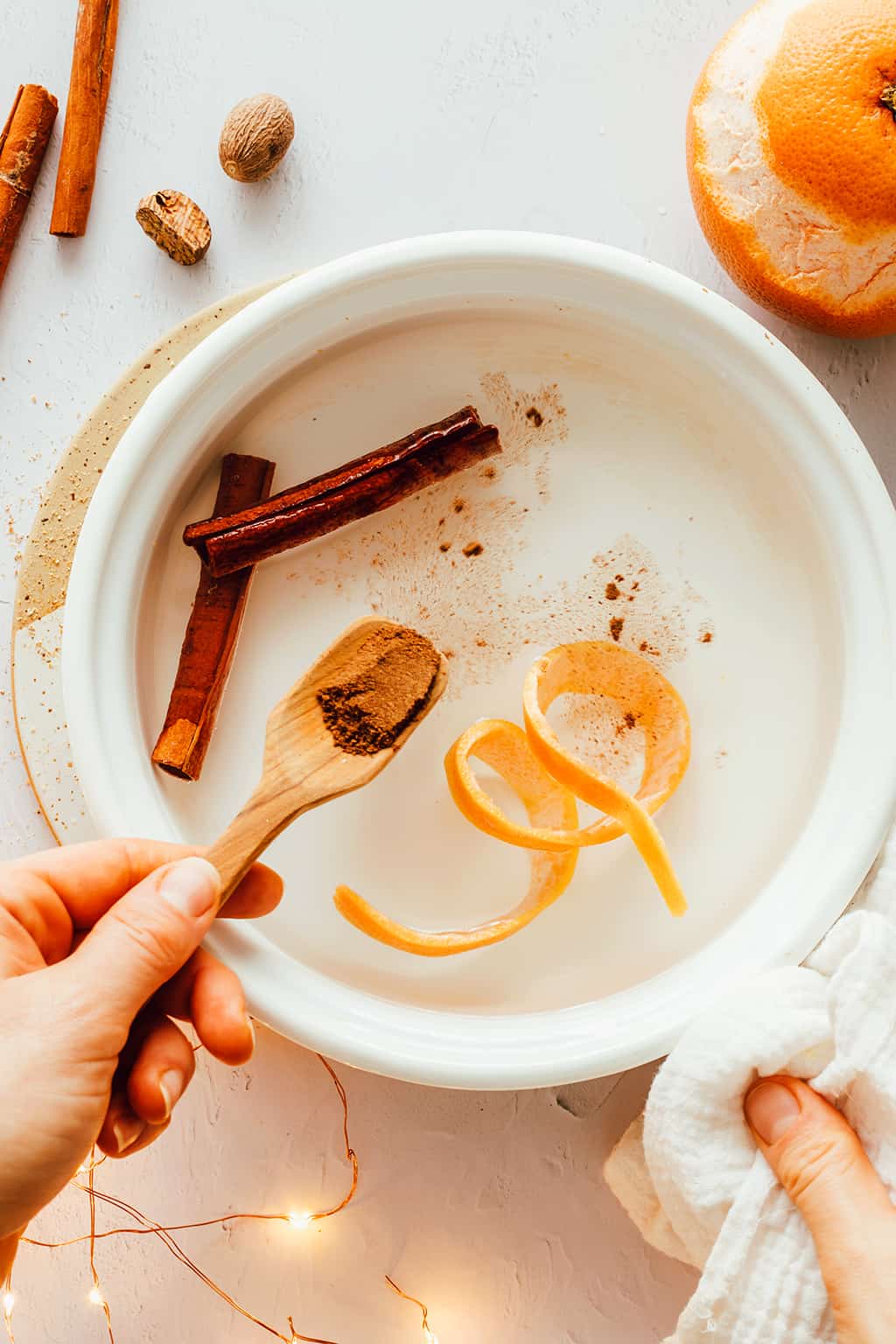 How to use a pot simmer
Just let it simmer all day. It goes without saying, but this is definitely something you only want going while you're at home to keep an eye on it! Keeping it on a low temperature also ensures that steam isn't billowing out of it (it shouldn't be!) since that can cause too much moisture and potentially lead to mold—not what we're going for here.
A little bit of added moisture in the air is great for the house—and my skin. It gets so dry inside with the heater going in the winter! Adding that little bit of humidity to the air makes a huge difference in the moisture content of my skin, so this is something that I do pretty much every year.
The boiling water releases moisture in the form of steam, the same way as a humidifier. To circulate the moist air, add a fan next to the stove to blow the air around a bit. This makes sure that the super-comforting aroma spreads throughout the house.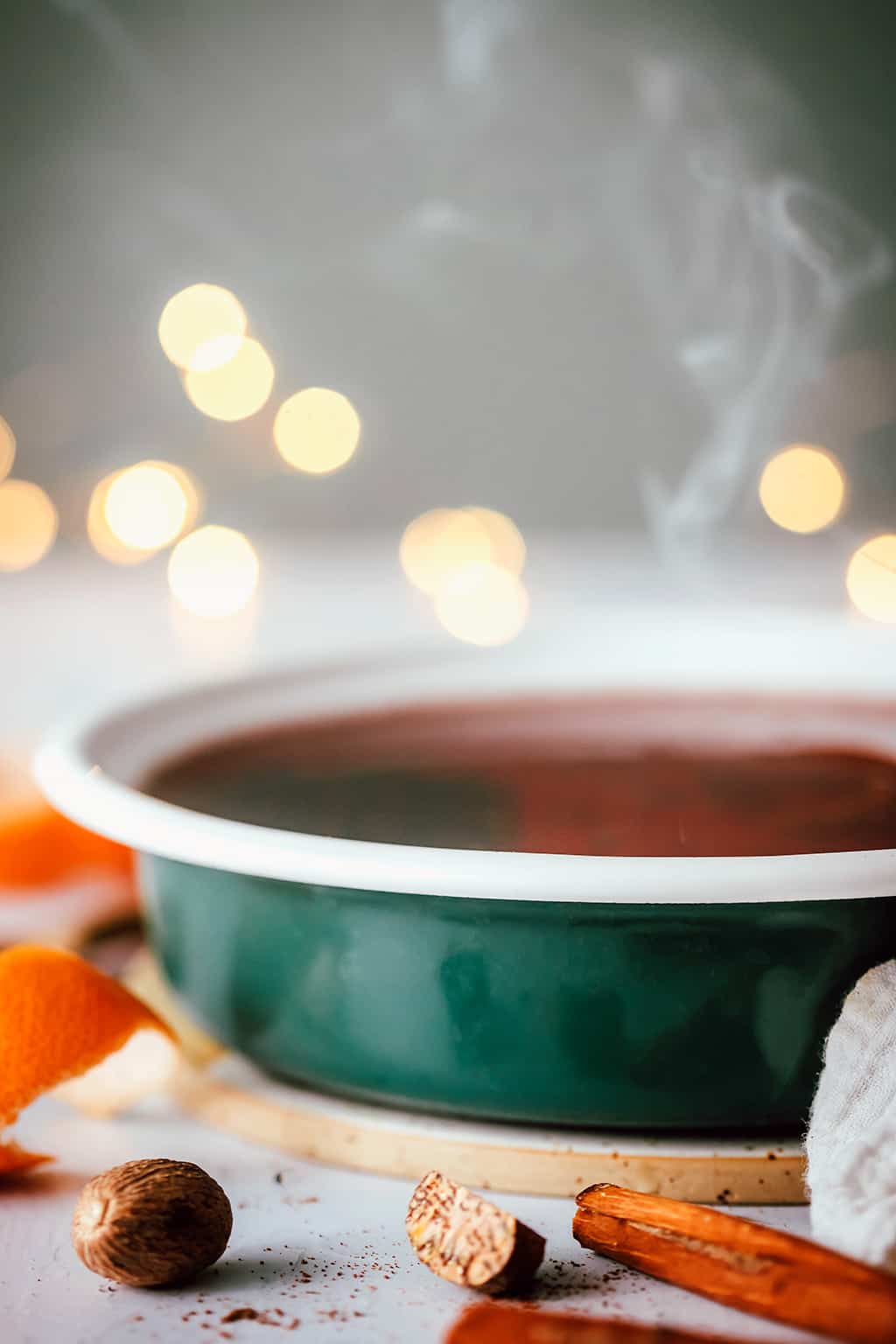 Want more simmer ideas?
Uplifting Citrus Rosemary Pot Simmer
What do you do to make your house smell great?
Photos by Ana Stanciu
138