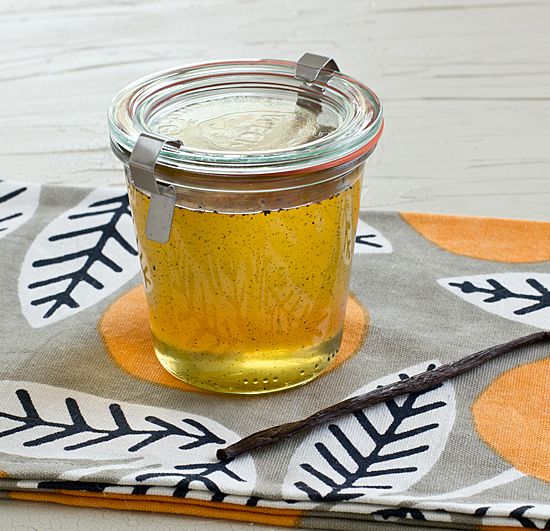 One of the best parts about going to a coffee shop is all the fancypants syrup options, right? And maybe you drink enough coffee that you buy bottles of these syrups for your home or office too. Well, guess what? They are super simple to make. And when you make them yourself, you can use real fruits, herbs, and spices to make them–no artificial flavors, no food coloring.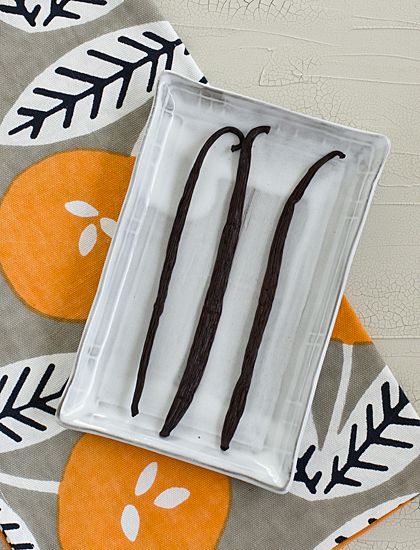 In the case of this vanilla syrup, you'll be using a vanilla bean to provide the flavoring. If you haven't used vanilla beans before, don't be intimidated–you can find them at most grocery, gourmet, or seasoning shops. (I like buying them from my local spice shop because they sell them in bulk and I can get the exact number I need.) Use the tip of a sharp knife to cut the pod from top to bottom, pull it open, and then use a butterknife to scrape the paste-like insides into the saucepan. If you want an even stronger vanilla flavor, you can add additional vanilla extract to the recipe too.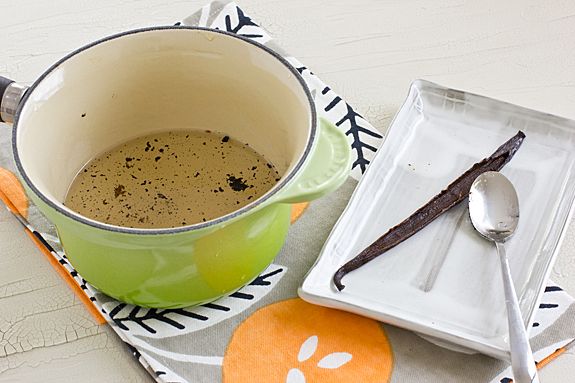 With its heady aroma of vanilla, this syrup is the perfect addition to your morning cup of coffee. I love using it to make homemade cream soda too–just add it to sparkling water. And it's wonderful on fresh strawberries! If you're feeling adventurous, try adding cardamom or cinnamon to the syrup too.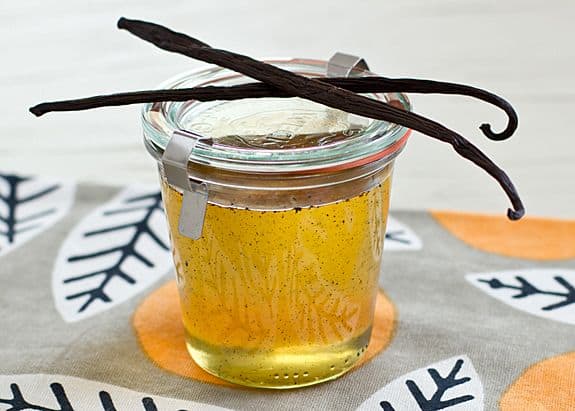 DIY Homemade Vanilla Syrup
1 vanilla bean, split lengthwise & insides scraped out
1 c. sugar
1/2 c. water
1 tsp. vanilla extract (optional)
Whisk together vanilla bean scrapings, sugar, and water in a small saucepan. Heat at medium, whisking occasionally, until sugar has dissolved. Remove from heat. For double vanilla syrup, whisk in vanilla extract.
Allow syrup to cool completely in saucepan. Once syrup has reached room temperature, pour into a resealable container or bottle through a fine mesh sieve. Store in refrigerator and use within two weeks.
17