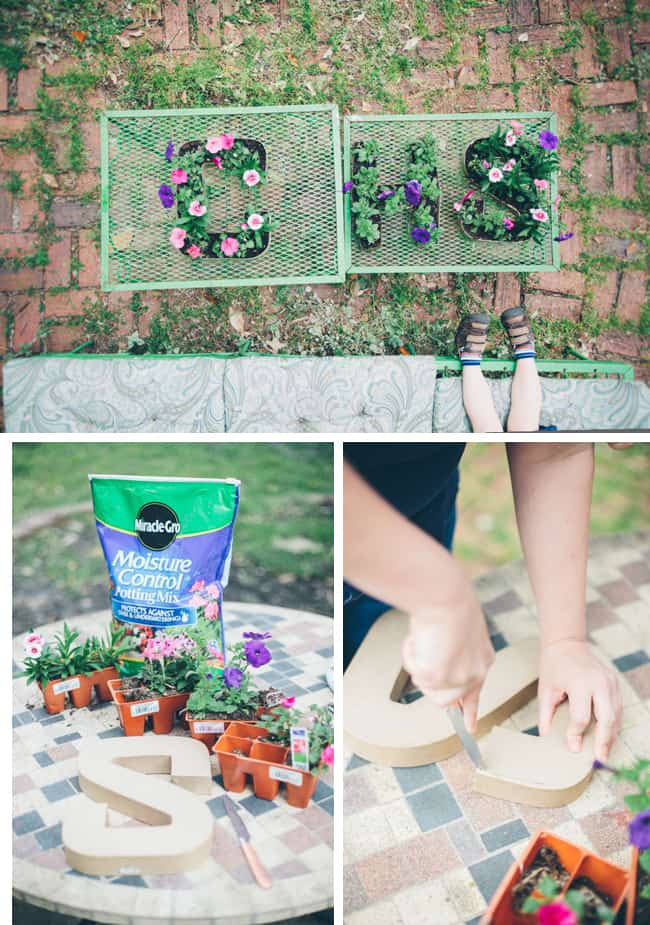 This year, for some reason, I've been bitten by the gardening bug. I have visions of a little plot in the back yard, the kids getting their hands dirty planting watermelons and squashes. We'll see if I can get our act together in time to enjoy the heirloom tomatoes dancing in my head.
My first attempt to get the kids interested in gardening was a semi success. I bought a big cardboard letter at the craft store for each of the kids' names and let them have fun planting pretty pink and purple flowers in their letter.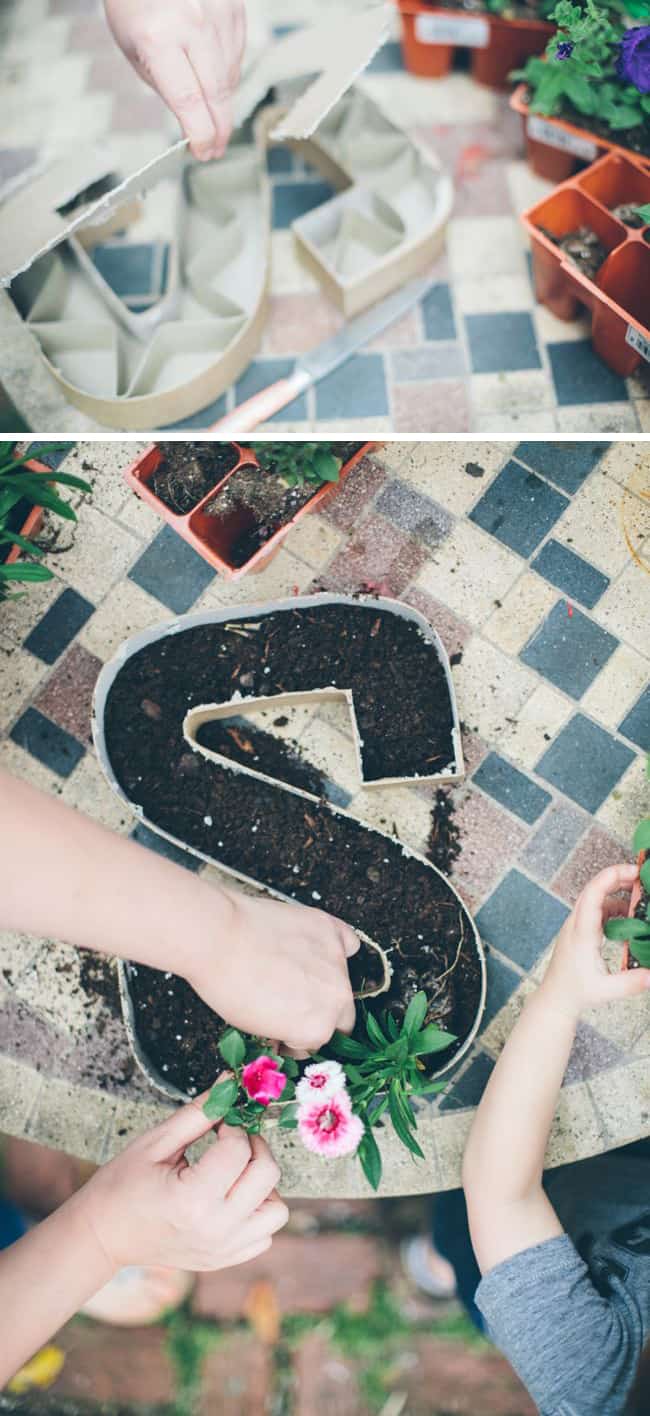 DIY initial letter planters
Using a serrated knife, cut off the top of each letter. Get right into the edge of the letter and it's really easy to cut. Then poke a few holes in the bottom of the letter for drainage and fill halfway up with dirt. Add flowers and finish with a bit more dirt.
Caroline was in raptures over all the pink. Henry was freaked out by getting his hands dirty. And Sam just wanted to eat the dirt. So while I'm not sure I inspired a love of gardening, I sure do think the results are pretty cute.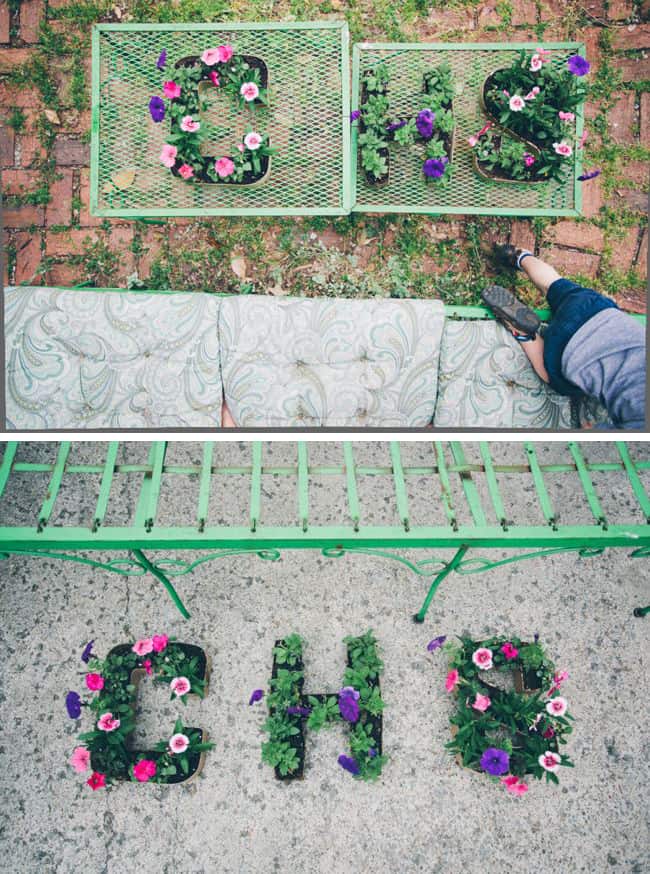 I was worried the cardboard would fall apart as soon as the letters got wet, but they held up to the heaviest rain we've had in ages. The planters' permanent home is in the back yard so I don't mind if the cardboard loses it's shape over time.
72