A few weeks ago I experimented with indigo dyeing on some old sheets and hand towels. As a big fan of the color blue, I love the dark, moody feel of indigo. Since this is the natural dye that's used on actual blue jeans, why not rehab an old pair of white jeans? These jeans started out white but ended up with a few stains after a long summer – now I can wear them again in the fall!
DIY Jeans with Indigo Dye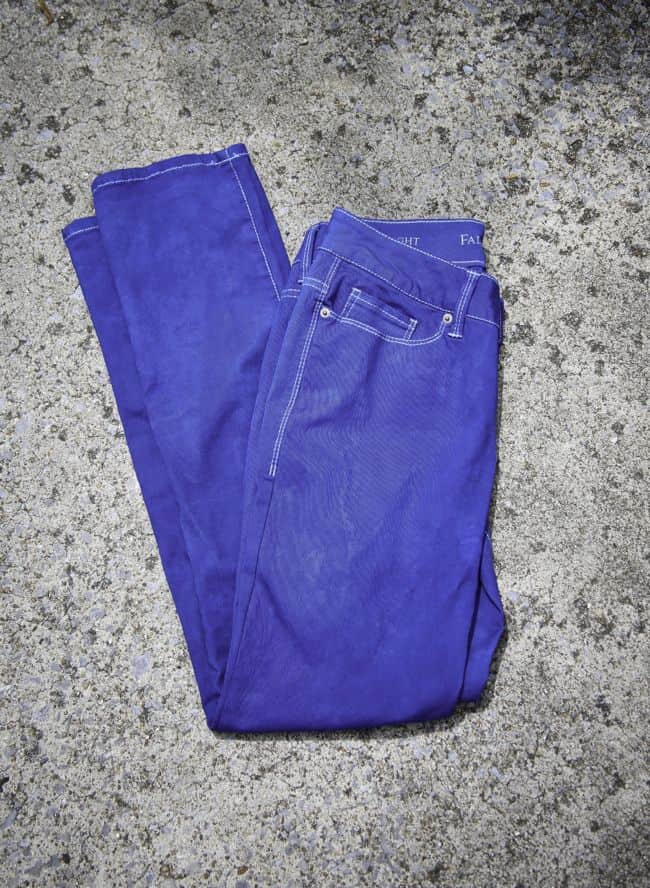 Want more ways to rehab jeans?
We love denim around here so while we're talking about rehabing jeans, here are a few more ideas. Add a zipper. Add some chalk embellishment. Or turn them into cutoffs and use the extra fabric to make bell bottoms. Too old to save? Turn them into a cool bowl! You can also find 25 more DIY Denim Ideas right over here.
And if you want the dye instructions for my new pillow cases and hand towels hop over to The Sweetest Occasion.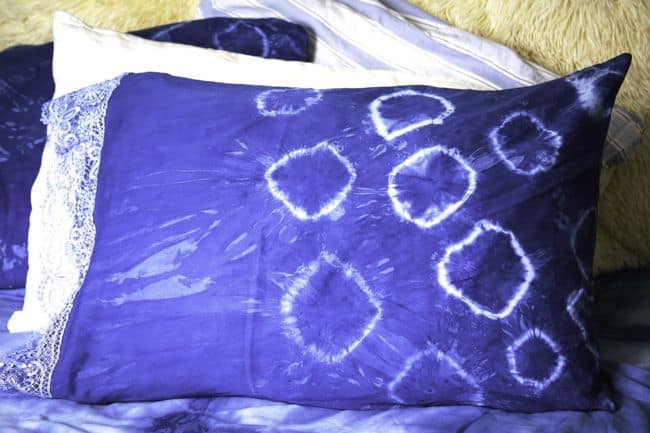 One of the dyeing techniques involves beads and rubber bands, and I ended up with a bunch of naturally dyed wooden beads. Some of the beads had been painted before the dye and they turned some groovy colors. Now to figure out what to do with them!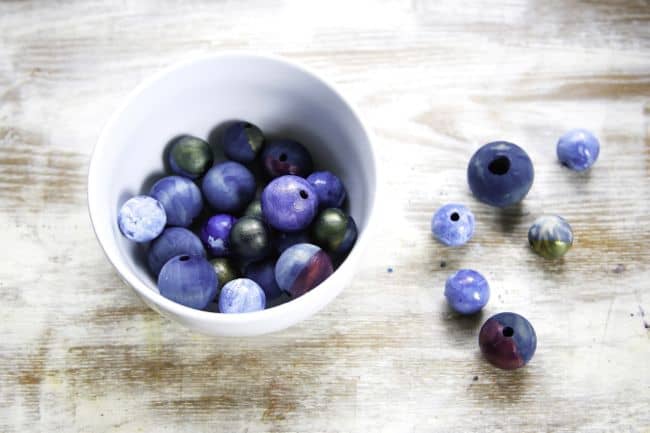 Have you ever experimented with indigo? Just don't forget to wear gloves – I ended up with a blue hand for about a week!
2