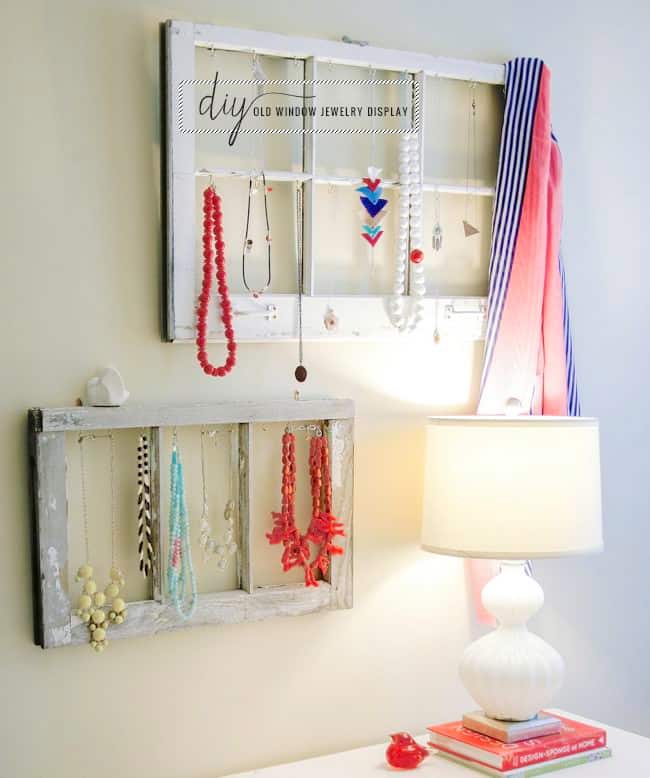 How do you store your jewelry? I always see chic and organized displays on Pinterest and think, if I could just see what's in my (overly) crowded drawer I might wear jewelry more often!
Okay, to be totally honest, I've had these window displays up for a few weeks and still haven't worn more necklaces. But it has been fun to look at them! Each piece has a story – the friend who gave it to me, the vacation where I bought it, the memory of making it. If you aren't wearing them, you might as well turn them into art, right?
How to make a DIY Jewelry Display from Old Windows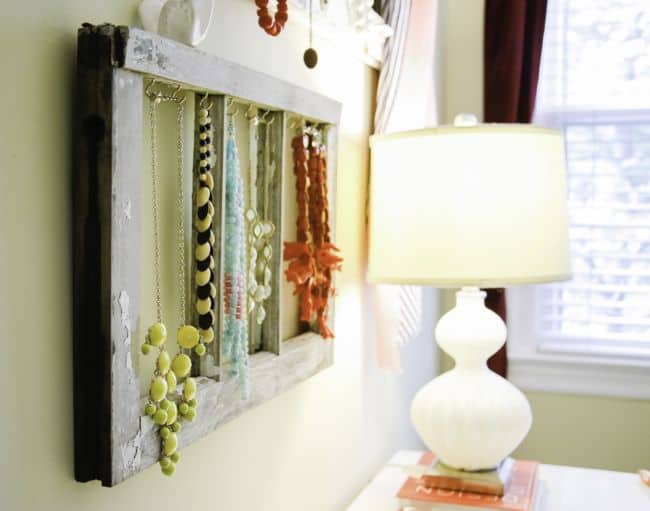 Supplies needed:
Old windows. Ask around in your family and chances are someone has a few tucked away. Or salvage shops are a good place to look.
Hooks
Wall mounts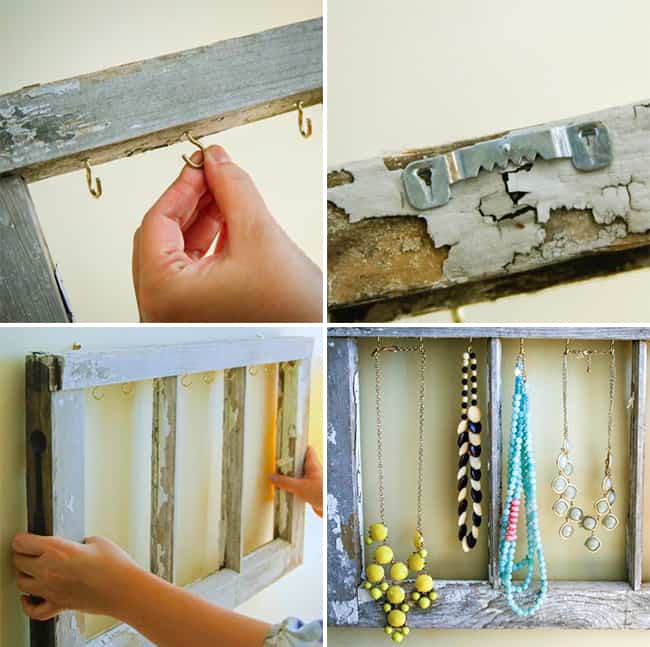 Insert the hook screws into the open window areas. If the wood is pretty old and soft the hooks will go in easily by hand. Then attach the wall mount backing to the window frame and the hook to the wall. Hang it on the wall and liberally add jewelry!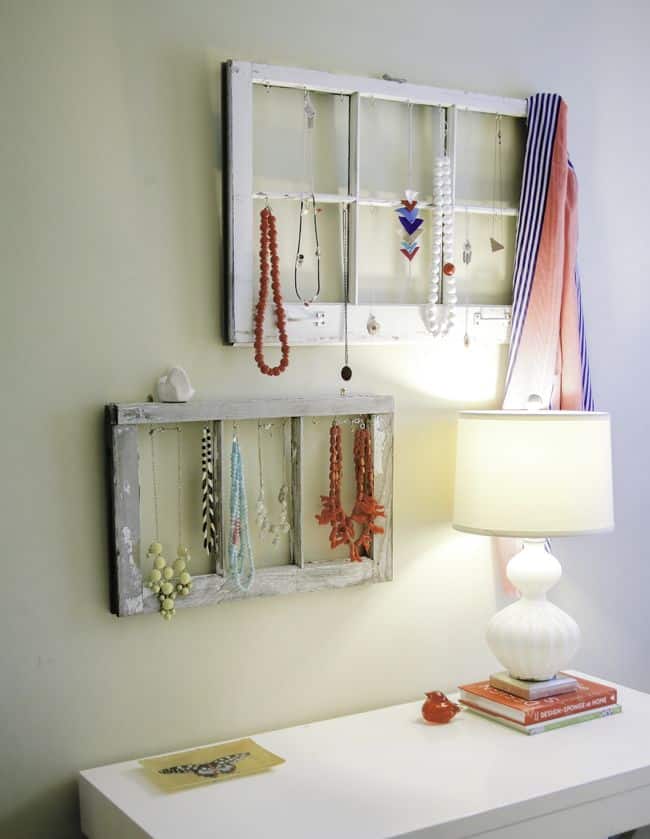 This is my (way cleaner than usual) desk area. I love facing the rotating jewelry gallery. The kids' silhouettes are on the opposite wall of my office "nook" so it has become quite the cozy little corner.
1