Hi! I'm Katrine and I run the blog make it & fake it and while Stephanie is away enjoying little Samuel, I am bloggysitting. This is so fun, and totally better than babysitting. I don't have to provide snacks or clean up cake batter off the floor!
(Yes, don't get me started. Advice from a pro: Don't go down the "let's make a cake" entertainment road while babysitting 5 kids.)
Today I'll share with you a super duper easy Kate Spade T-shirt Upgrade!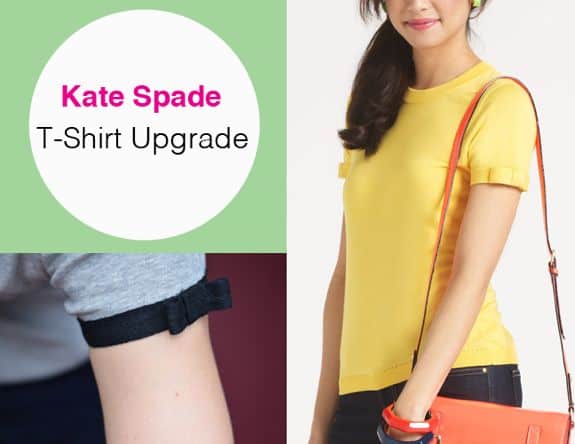 Do you guys get the Kate Spade newsletter? I absolutely adore it and get so much inspiration from it. A few months back they were showing a picture of this great yellow T-shirt with a bow detail at the sleeve.
I had just gotten home from shopping with my mum, still holding the shopping bag while looking at the pic. The grosgrain ribbon in the shopping bag handle was just what I needed to make it myself. YAY!! Totally green, no purchase, no waste of perfectly good ribbon. Amazing right?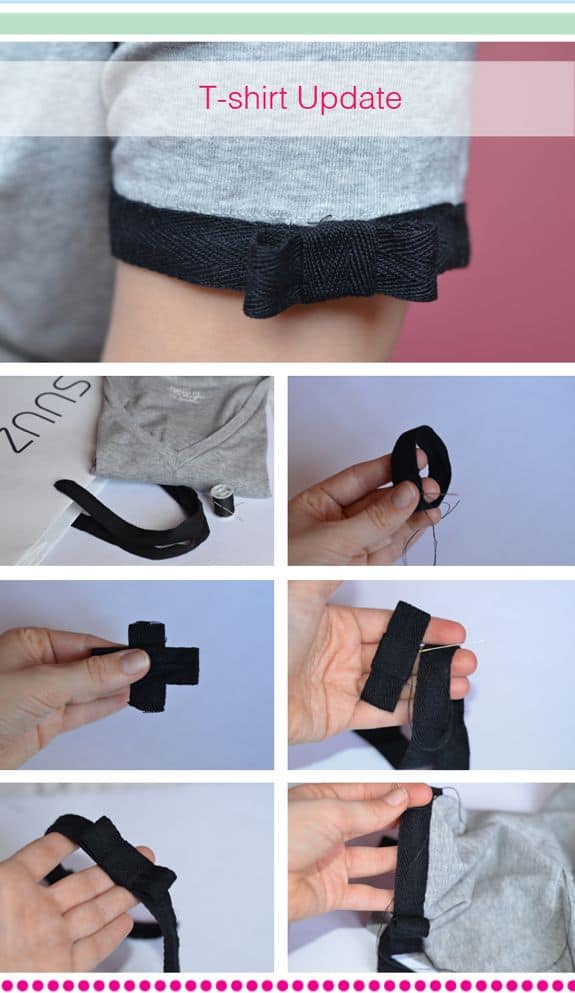 18