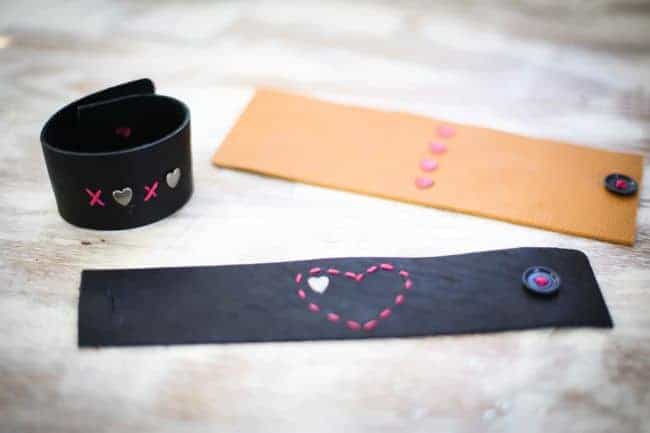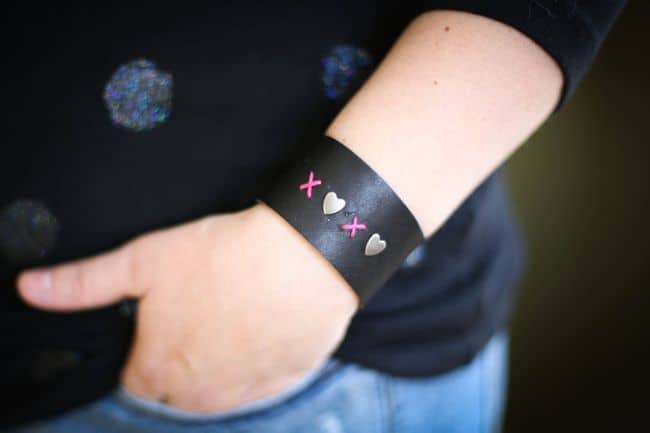 I feel the need to say that this is my LAST Valentine's Day related craft. It's been a little hearts gone wild over here, I know. Valentine's is just such a fun holiday! But I'm done now. I promise. I think.
But this is one of my favorites. Did you know they sell brads in the shape of hearts? How cute, right? Full disclosure, I had no idea what a "brad" was when I saw them in the craft store. But it came in the shape of a heart, and therefore I felt compelled to buy it. And then I felt compelled to make a bracelet with them. Combining hearts with leather (like with studs) adds the right amount of toughness.
DIY Leather Bracelets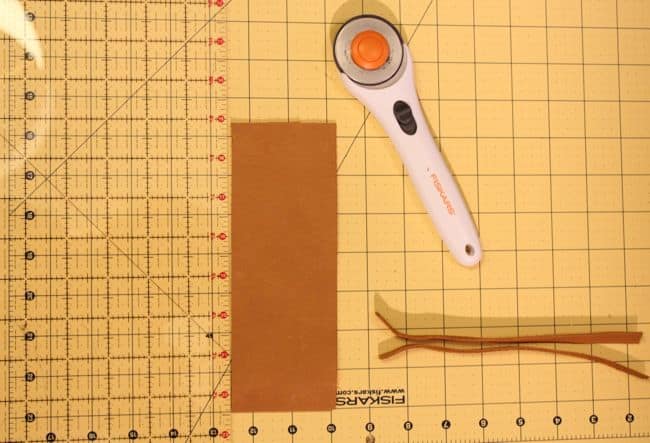 To make your own leather heart bracelets you will need:
A strip of craft leather or scrap leather from an old purse or coat
Heart shaped brads
Embroidery thread and needle
Button
First, measure around your wrist and cut the leather about an inch longer than your measurement. You need a bit of extra length for your button closure. You can make the bracelet as wide as you like!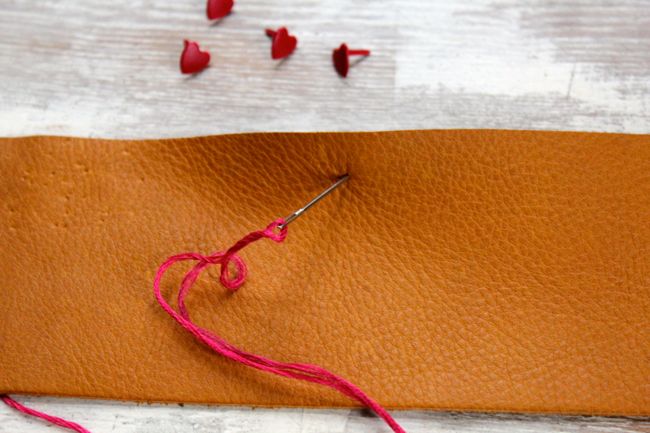 Then measure the center of the bracelet and poke a hole through at the top with your needle.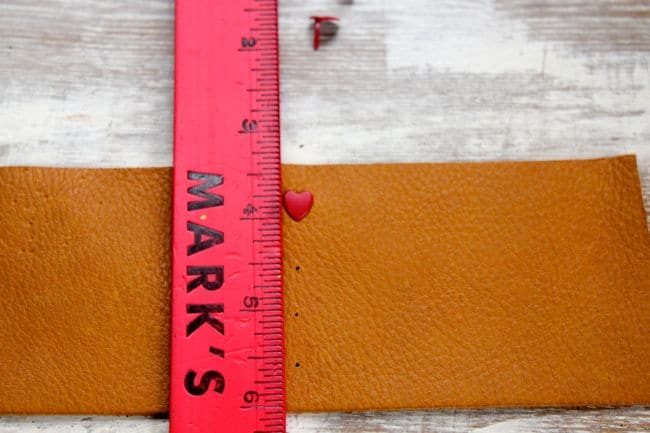 Stick in one of the brads and repeat the rest of the way down the bracelet. Using a ruler to get an equal distance between your holes is recommended. (I always want to skip this part and always end up regretting it.)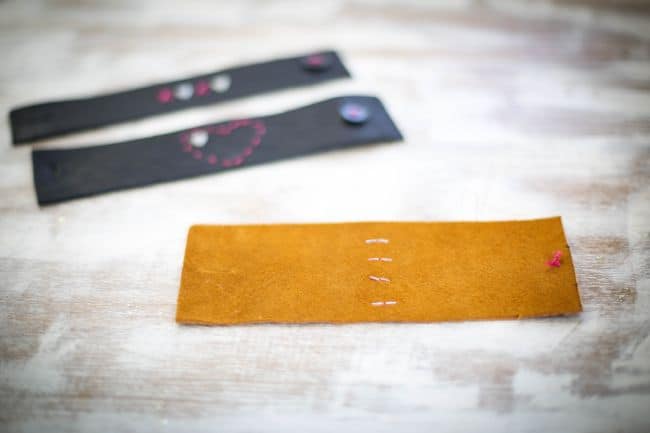 This is what it looks like on the underside with the prongs of the brads out flat. Then sew on a button at one end and cut a little slit on the other end for it to fit through.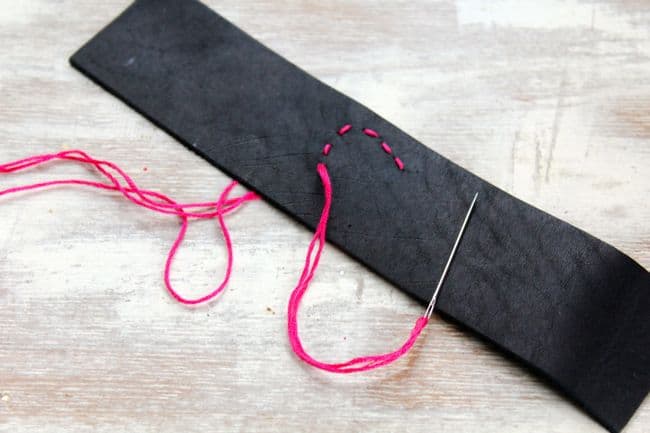 To stitch a heart, find the center of your bracelet and draw your shape lightly with pencil. Then stitch with embroidery thread. Poke a hole in one corner with your needle and add a heart brad.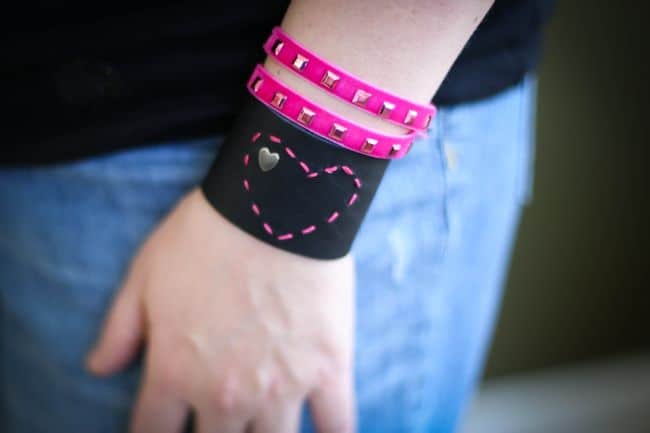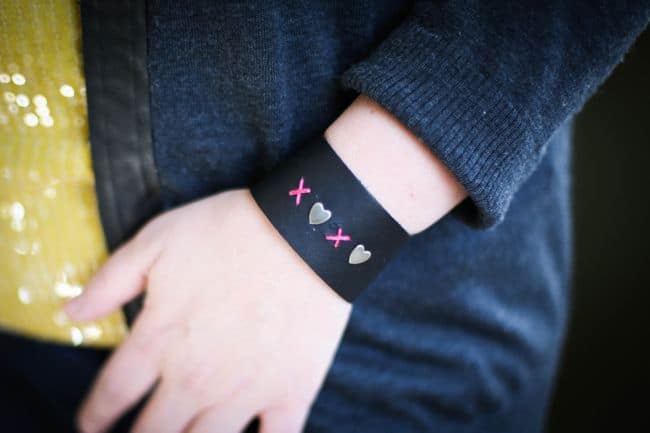 You can also do an XOXO version with little cross stitches and brads for the O's.
Want more stylish heart ideas? Check out this studded sweatshirt or this sequin t-shirt.
0