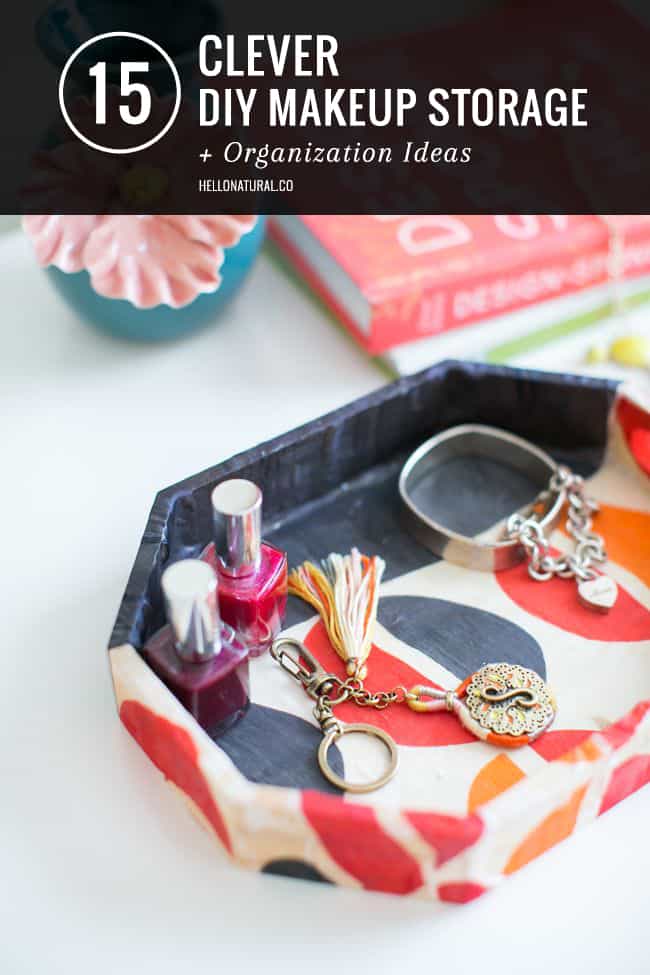 There's so much variety in makeup these days, we just want to buy it all! Who knows when I'll be needing that neon yellow eyeshadow or that glittery shade of nail polish? The important thing is that I have it! Unfortunately, impulse buys often lead to a clutter of products on the vanity table and plenty of expired stuff we forget about. These 15 clever DIY makeup organizers and storage ideas will have your beauty corner neat in no time!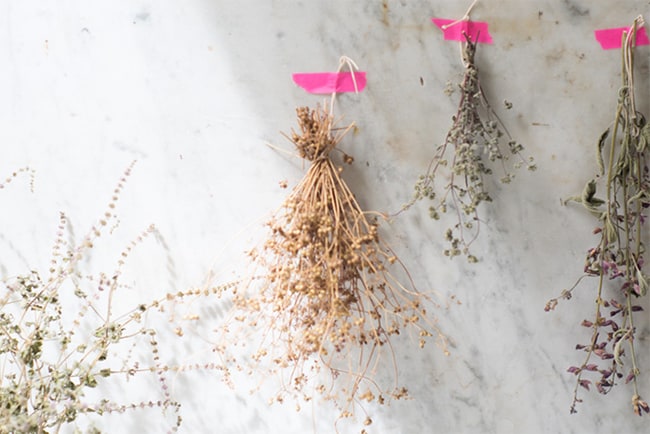 1. DIY makeup vanity by I Always Pick the Thimble. Even though they're hidden in the vanity drawer, you can easily get a very good look at everything you own makeup-wise.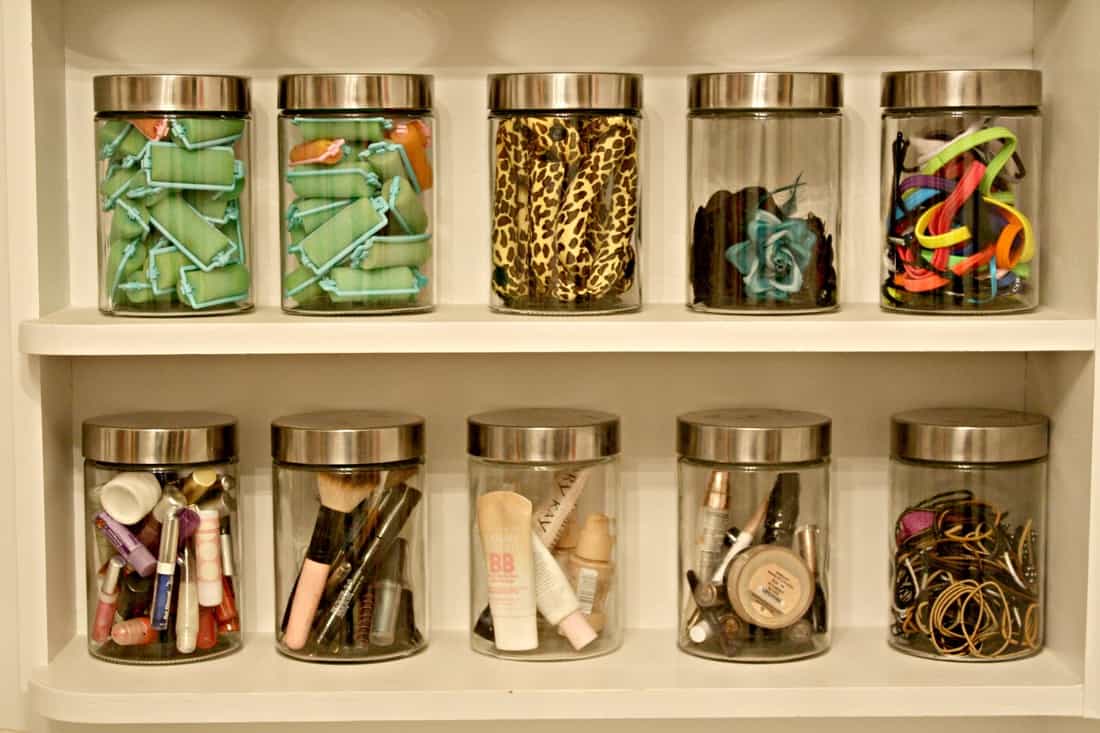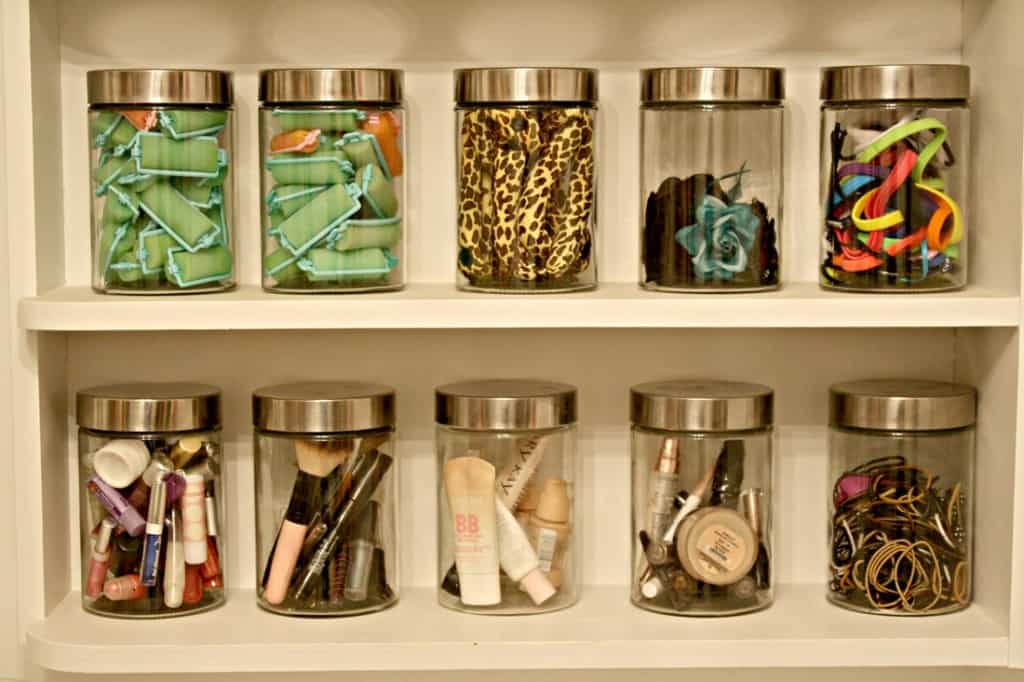 2. Closet finished by Quite Quaint. Keeping your makeup in jars looks neat and organized, and you can see whatever's in there.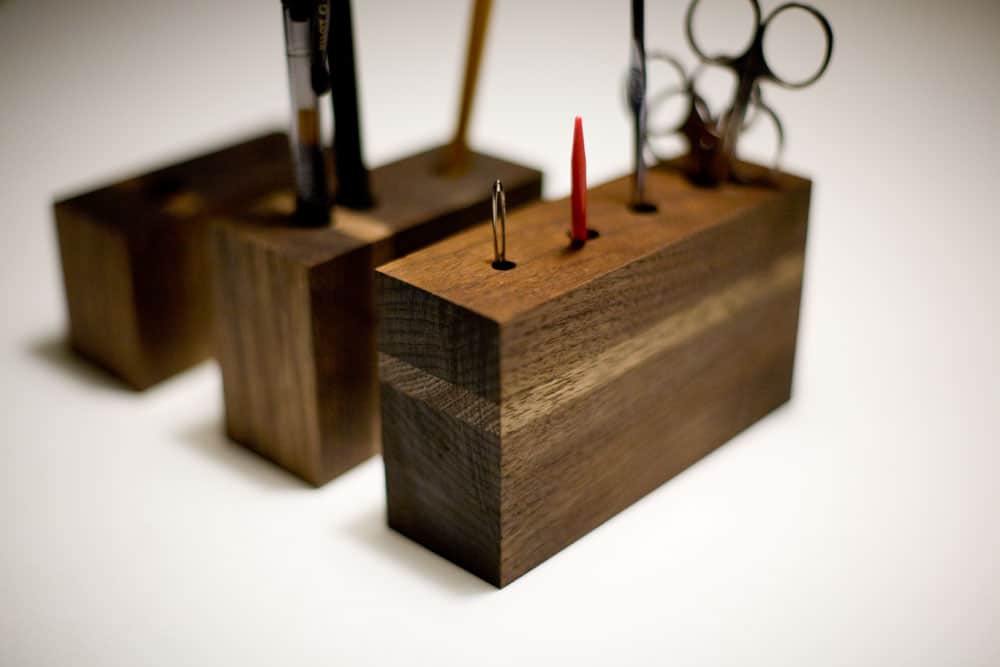 3. Handmade storage blocks by Natajane. An elegant idea that you can place on your vanity to hold makeup brushes and eyeliners.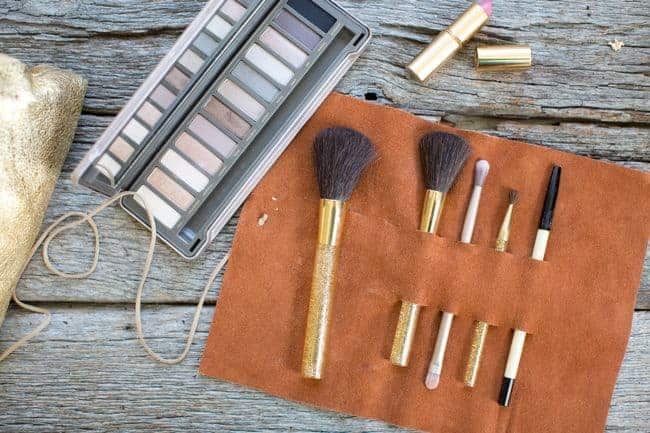 4. DIY leather makeup brush holder by Hello Glow.Whether you're traveling a lot or just like things in order, this leather holder is perfect for your brushes.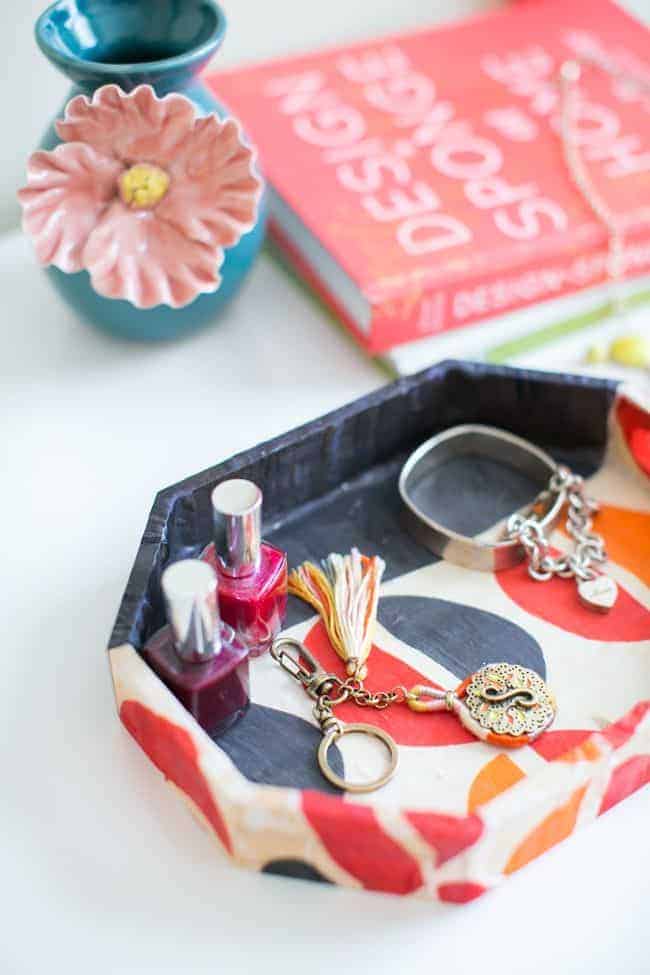 5. DIY scarf wrapped tray by Hello Glow. Keep your favorite makeup products in plain sight with this stylish tray, customized to fit the colors of your bedroom.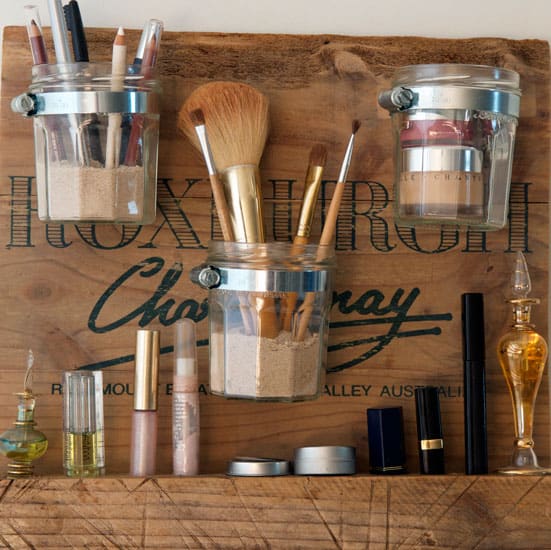 6. DIY beauty station by Blah Blah Magazine. Made with timber and drills, this makeup organizer makes sure you never forget about an eyeshadow ever again.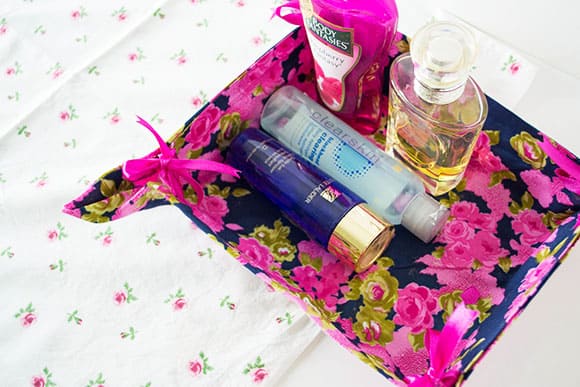 7. Ribbon tie vanity basket by Craft a Doodle Doo. Store your precious beauty products in a fun and colorful basket that you can make for very little.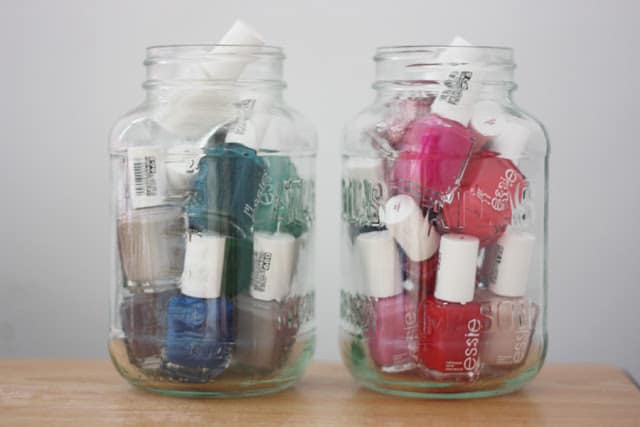 8. The joys of domestication by Ink + Adventures. It doesn't get any easier: store your nail polish in mason jars. Have fun organizing them by color or brand.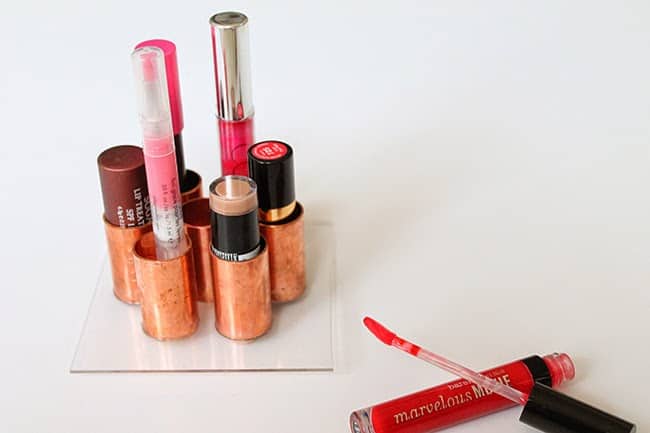 9. Lipstick holder by Hammer and Heels. Keep your lipstick tubes in this handy holder made from plexiglass and copper.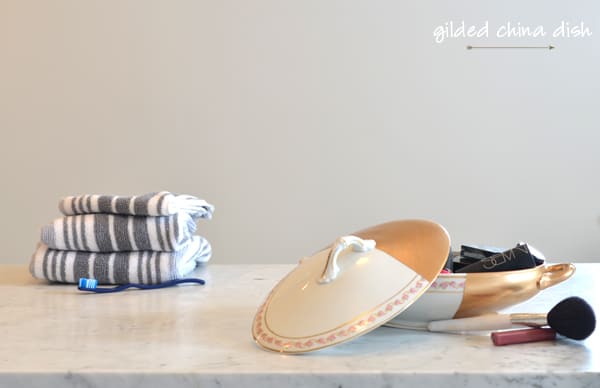 10. Gilded China dish by Alexandra Hedin. Transform a flea market find into a stylish way to store your makeup.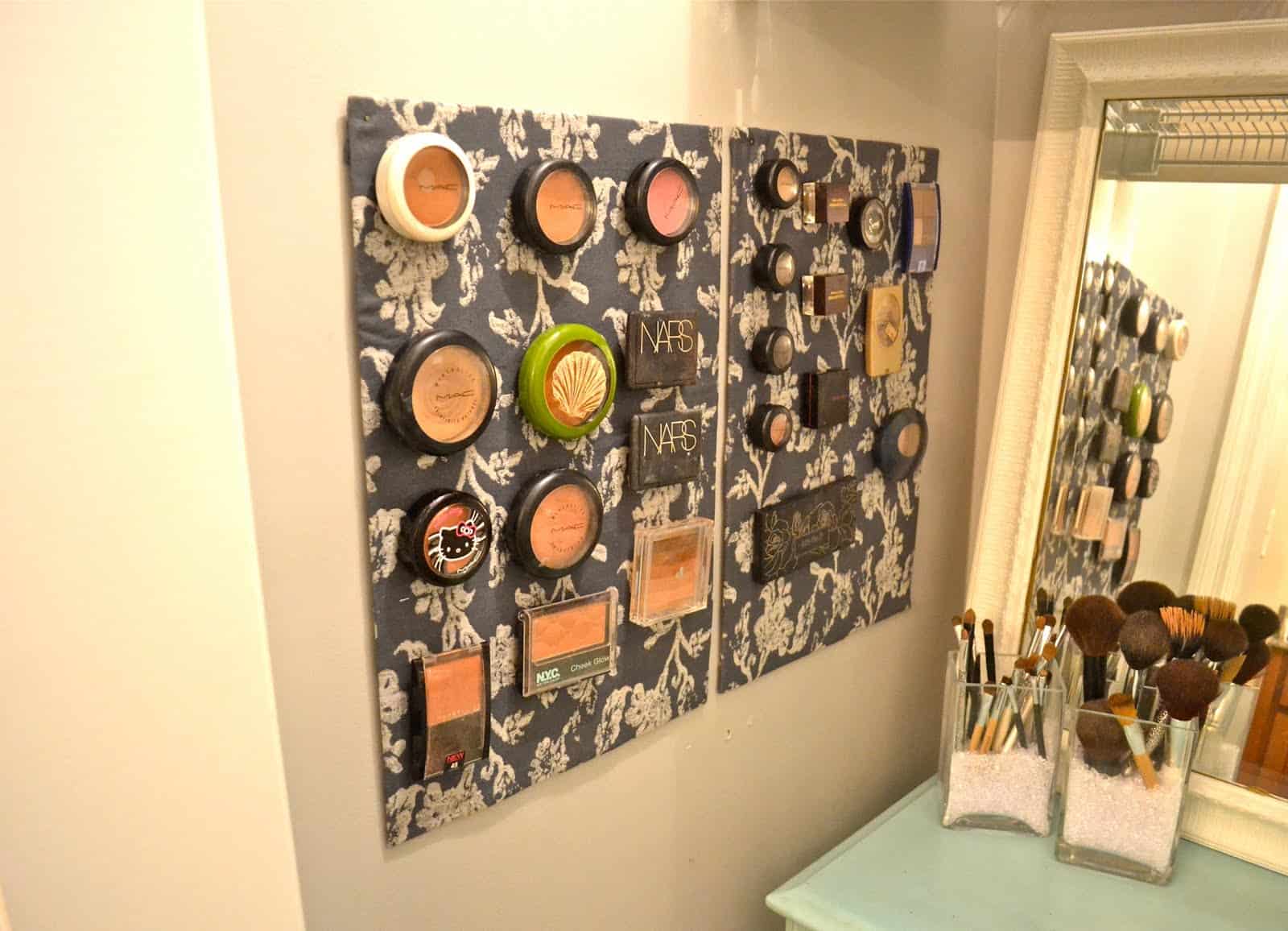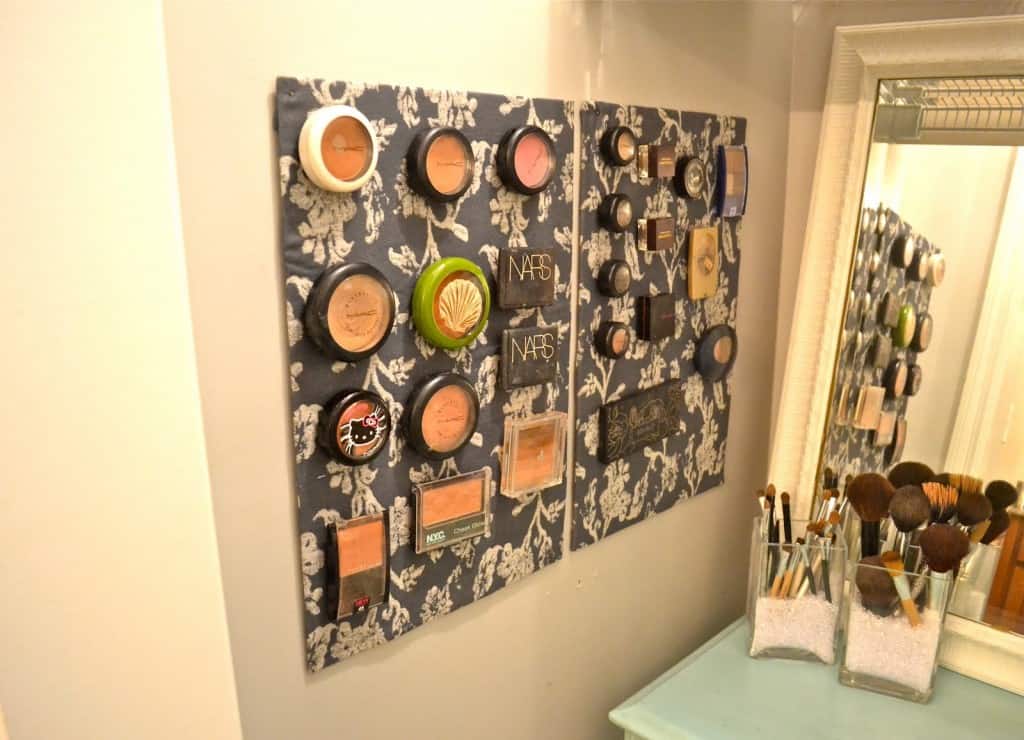 11. Makeup storage by Liz Marie Blog. Put magnets on the back of your makeup products and adorn your walls with them.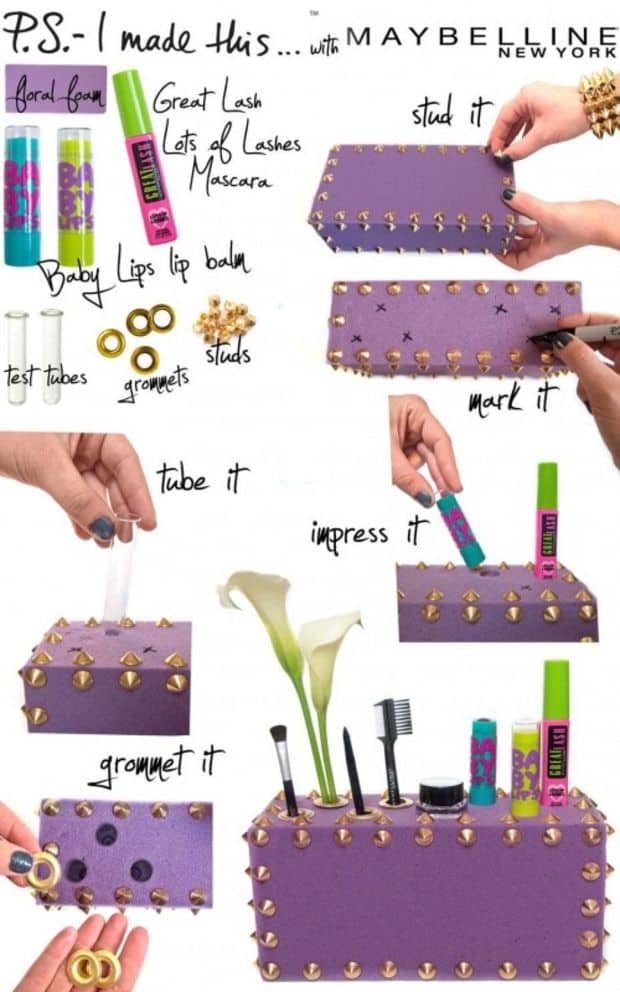 12. Beauty Box by P.S. I Made This. Use floral foam to make an edgy storage solution for all your makeup and beauty products.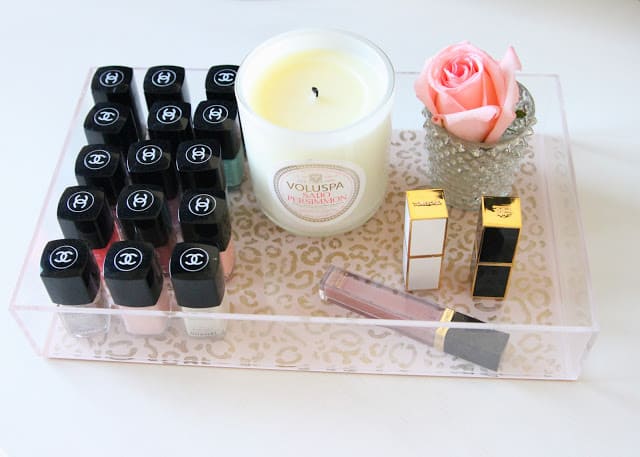 13. Fabulous Friday by Nicole's Guide to Style. A simple, transparent tray can go a long way, and there's no lipstick or concealer you can't store in it.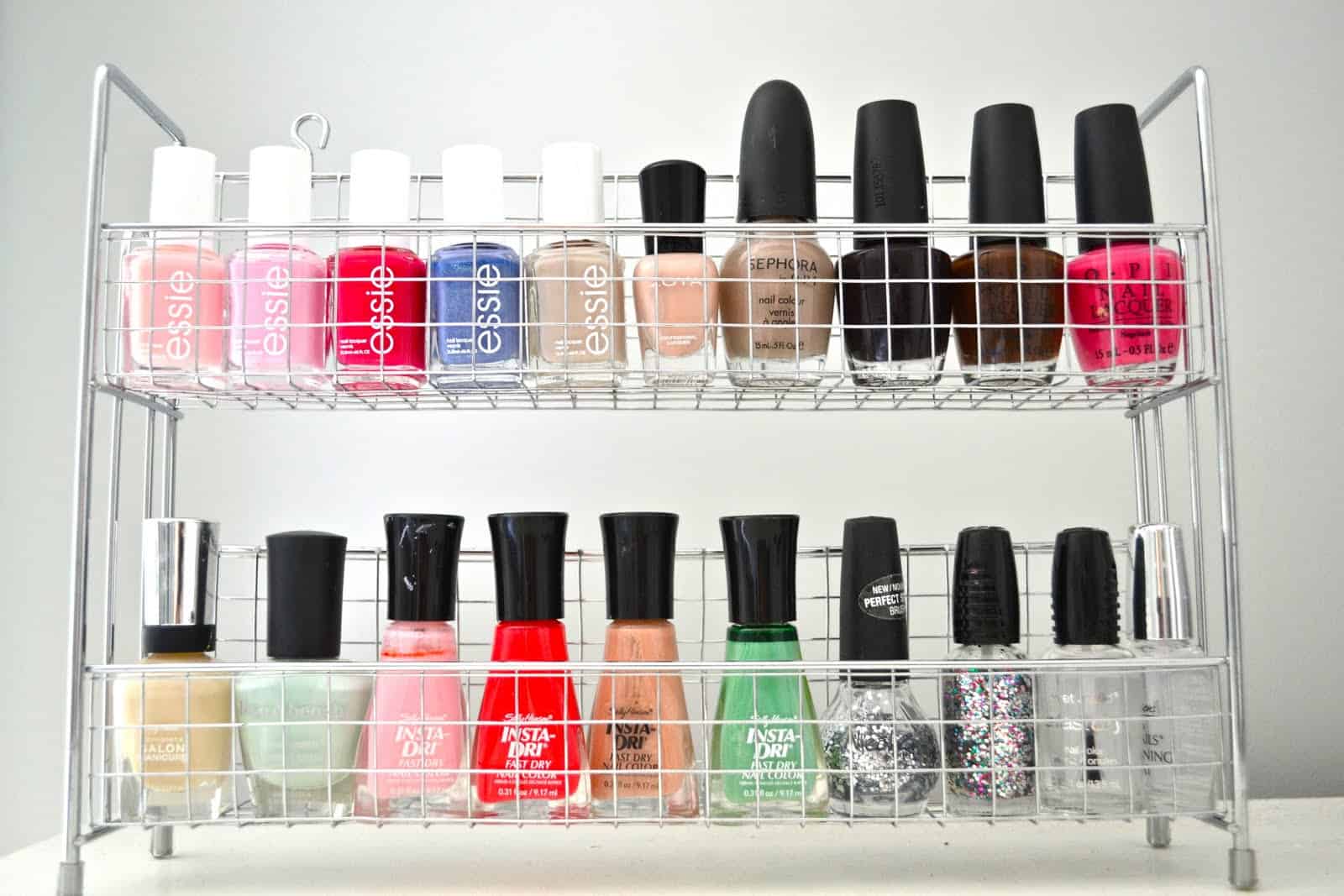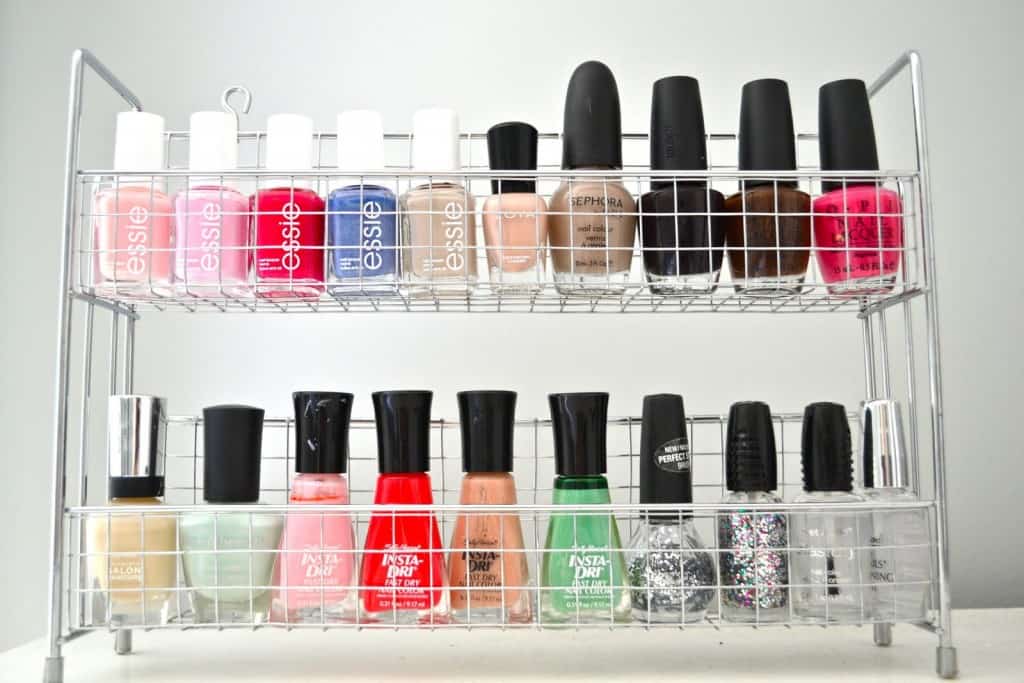 14. Makeup organization by Liz Marie Blog. If you're a nail polish collector, show them off with a spice rack turned organizer.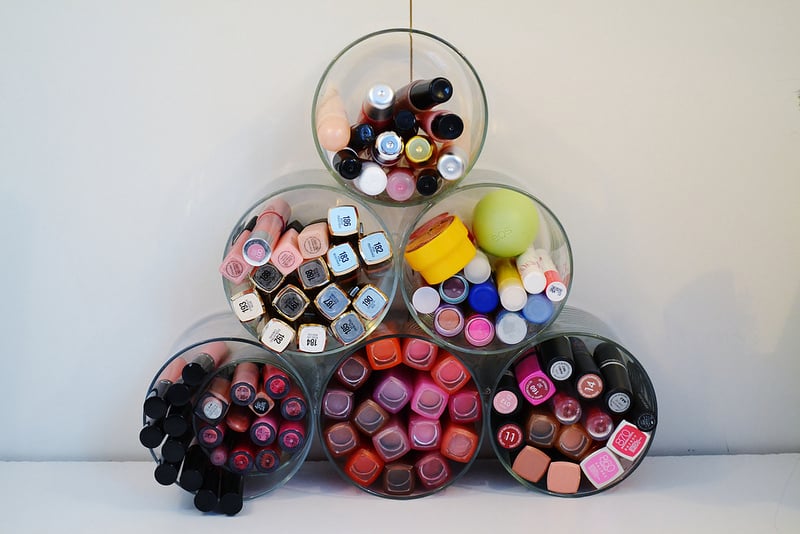 15. DIY cosmetic organizer by Lust for Lip Gloss. Old candle jars become your new makeup storage in this easy tutorial.
9