Right before Sam was born I redid the boys' bedroom and worked with a designer for the first time. It was heaven. Not only did Melissa turn an old chest of drawers into a piece of art, but she and her husband put together Sam's crib and hung all of the artwork. (After Mark broke one of my pictures we decided he should forgo handyman duty.) The room was perfect. I got to enjoy the finished room for all of 3 weeks – and then we moved.
But I learned a ton from the process, especially the important of adding interesting, inexpensive art. For one project she spray painted two empty wooden frames I had laying around and adding DIY backing.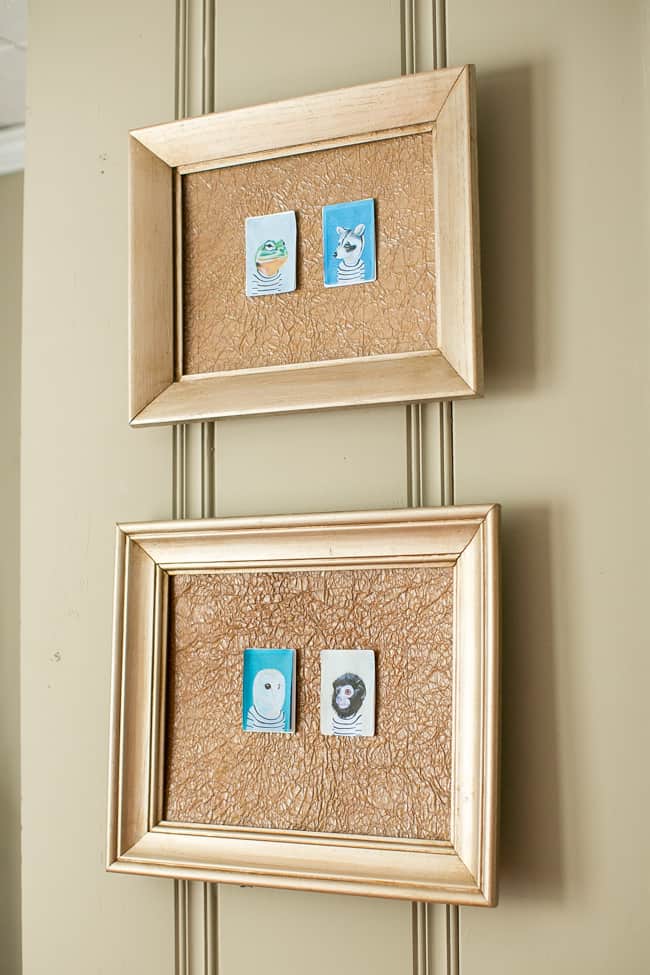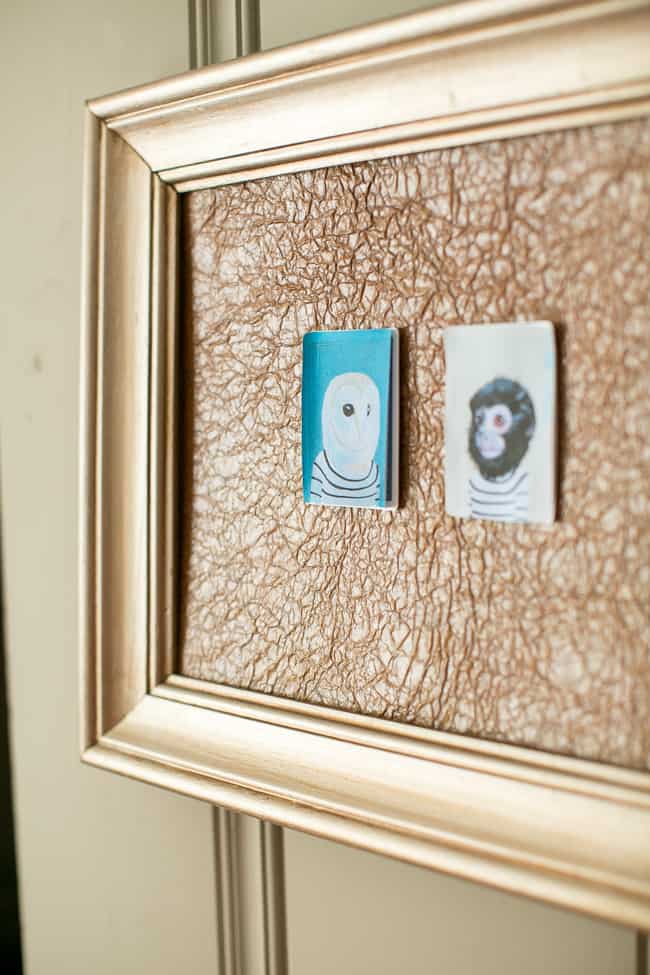 The frame matting is made from a paper bag! How clever is that? Pin or tape a small picture to the front for instant dimensional art. I finally got around to giving the technique a try for a message board.
Supplies needed:
Brown paper bag or packing paper
Piece of foam board (if you do a large piece you will probably have enough extra for a few smaller frames)
Mod podge
Brush
Frame
Exacto knife
Instructions
If using a bag, first tear it into one flat piece. Then crumple and wad it into a ball over and over to get small creases all over the paper.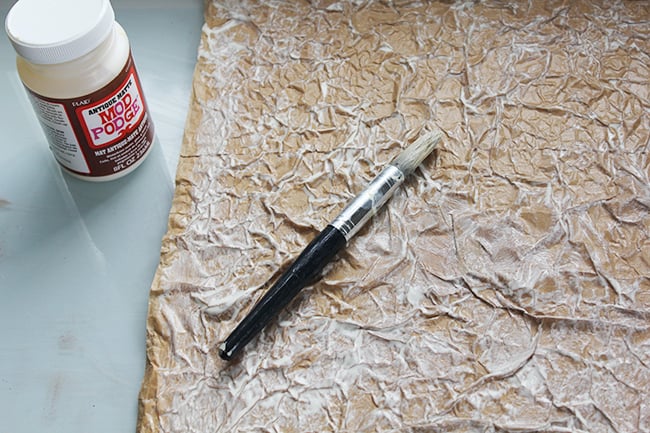 Spread a layer of mod podge on the foam board and lay the paper on top. Apply more mod podge over the top of the crinkled paper. Let it dry completely and add more mod podge if needed.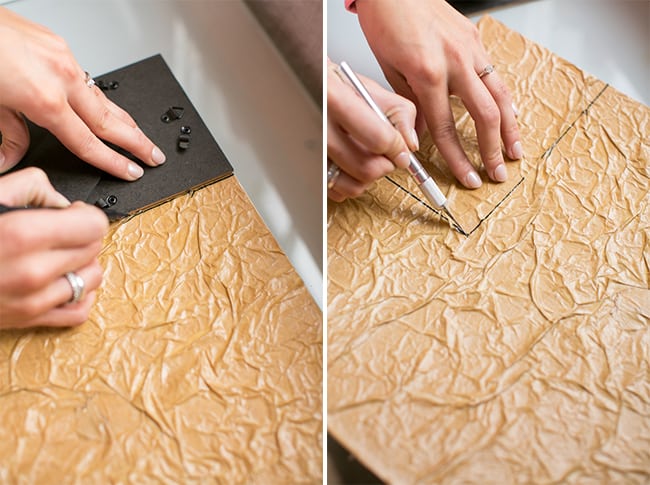 Use the frame or the frame back to trace the size needed. Use an Exacto knife to cut out the shape. If your frame doesn't have any backing with it (or you removed it) then duct tape the foam board to the frame on the back side.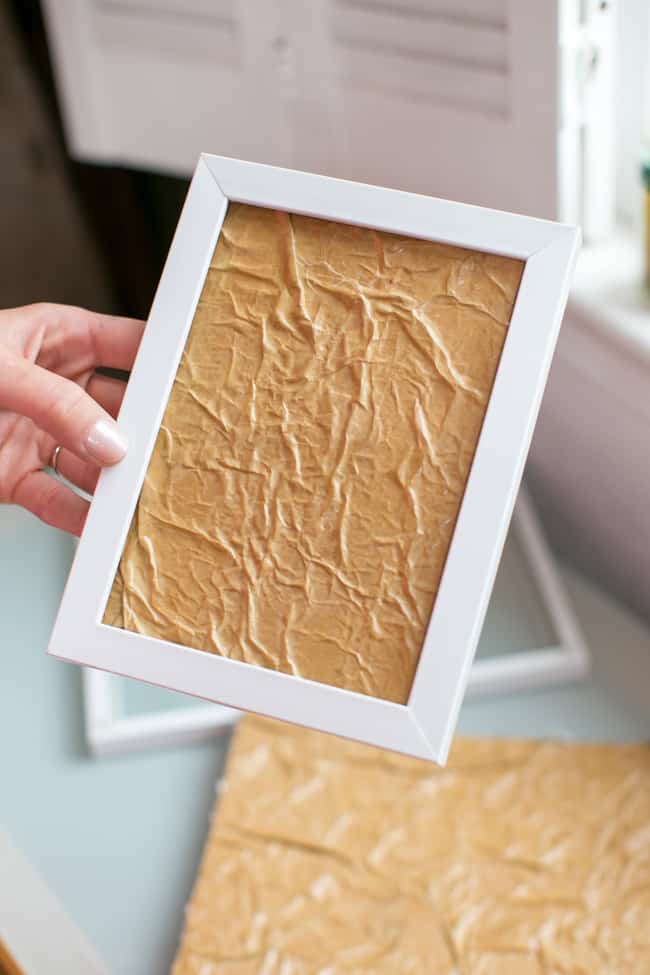 Remove the glass to use the frame as a 3-dimensional picture. I tacked on these Christmas photo ornaments that were too cute to pack away.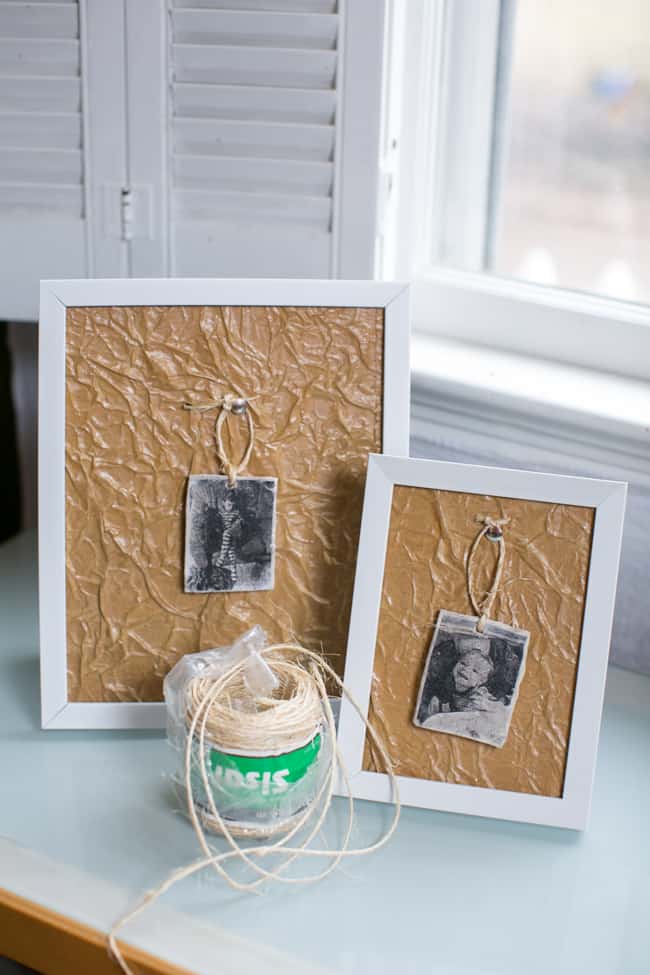 Or use a bigger frame and turn it into a memo board. I took an old, ugly photo out of this one because I liked the frame (try the thrift store for tons of those).
I took off the mess of papers and ideas stuck to the memo board for you all. Because sometimes I'm pretty sure my 'inspiration board' just makes me look like a crazy person. :)
3