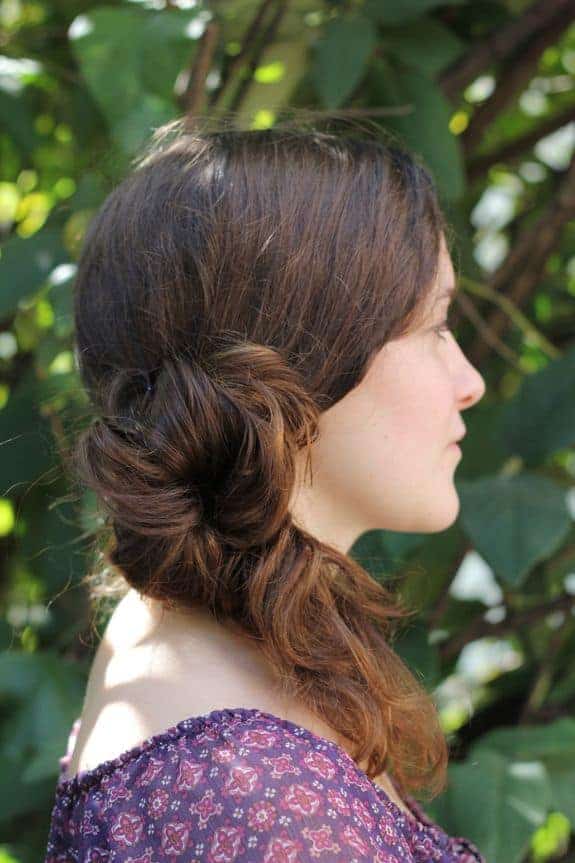 Have you ever been tempted to go to beauty school to learn how to do hair? It seems like it would be super useful. Ever since I was little I've been playing with people's hair – it's so relaxing!
Recently I found the cutest messy side ponytail 'do in a Boden catalog. And I do love a good ponytail upgrade. Not being endowed with the tresses required to demonstrate I recruited my friend Chloe. You can do this super cute hair style in under 5 minutes. And you only need two hands!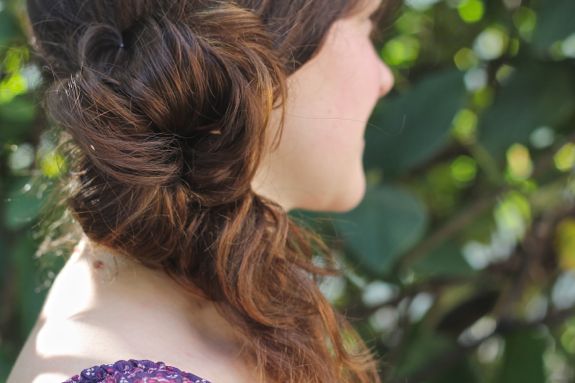 She has some natural curl in her hair, which gives it some body, but this would work with straight hair too.
Read on for the tutorial!
DIY Messy Side Ponytail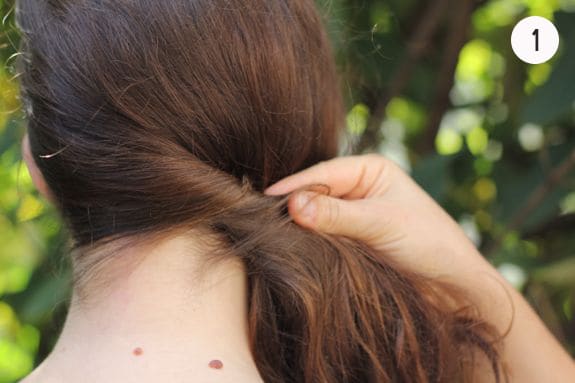 First, start by pulling all of your hair to the side, rolling it in as you go.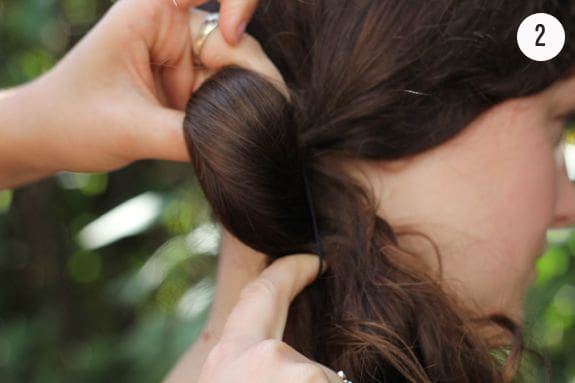 Second, put your hair in a ponytail. On the last loop of the elastic hair tie, don't pull the hair all the way through.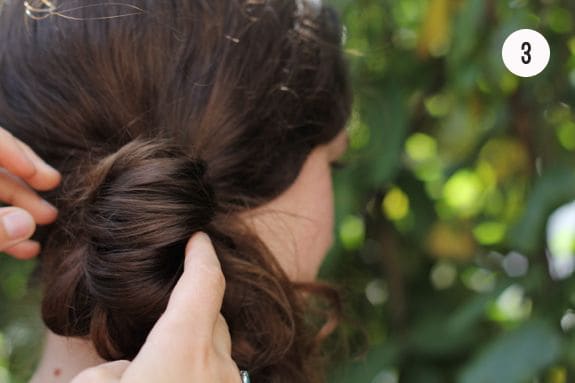 Three, loosen the loop of hair to make it "messy."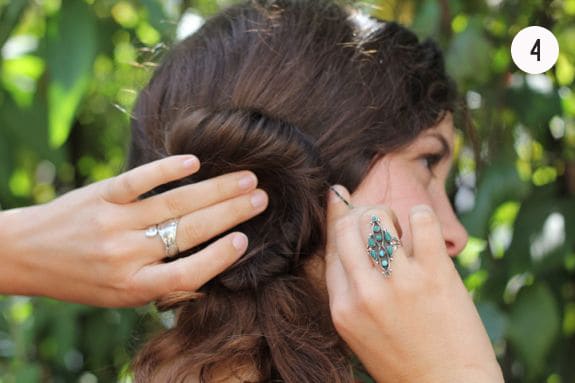 Finally, push the loop of hair up to the side of your head. Twist a bit and pin into place with 2-3 bobby pins.
Voila!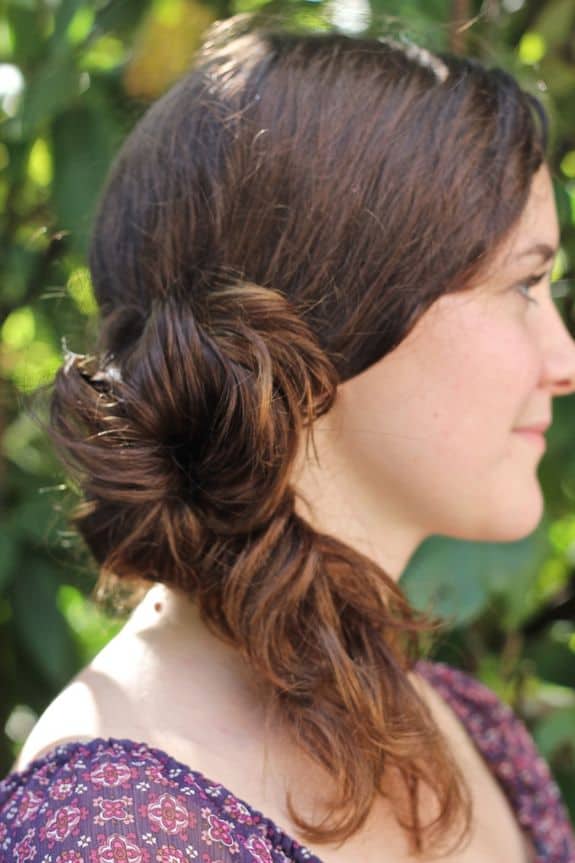 4