With this crazy cold weather we are all having, it's essential to brighten up our homes. If we have to spend every day indoors, then we should at least do it in a cheerful space, right? Typically, I would buy another colorful throw, but my husband has started to notice my blanket-hoarding tendency. So instead I decided to bring a little floral pop to my walls with DIY mini hardware store vases. Read on to see how I made these pretty pick-me-ups.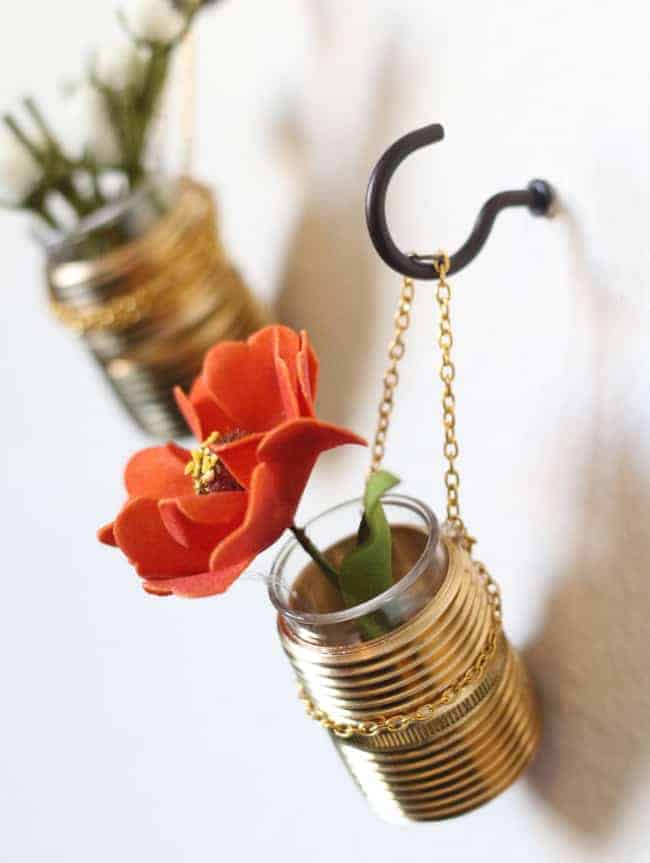 The tip to this project is the right supplies. I found little plastic containers in the beading section of the craft store. Ideally, I should have used something with more depth but this little guy worked. I took this container to the plumbing section of the hardware store and tried it on every plumbing fitting until I found one that was perfect. It had to be snug enough to not need glue but not too tight to remove. This fitting is called a 'nipple.' Once you have that piece figured out, the rest is easy-peasy.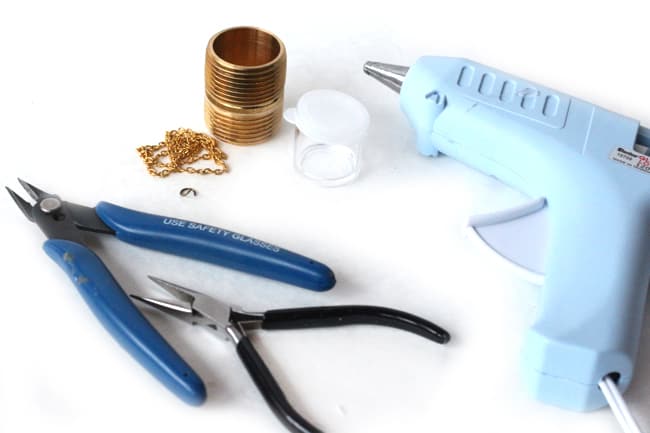 Supplies needed
Plastic storage container (found in the beading section of a craft store)
Brass plumbing fitting
Piece of jewelry chain
Jump ring
Jewelry pliers
Wire cutters
Hot glue gun or strong glue like E6000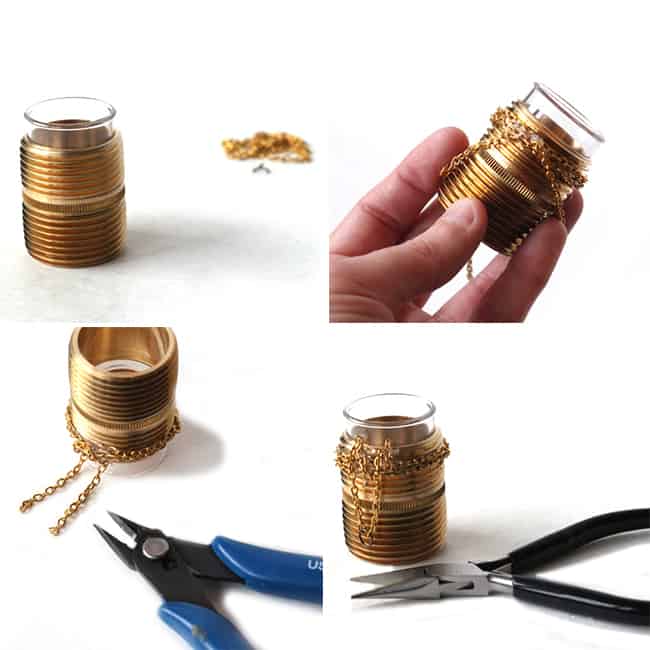 Instructions
Step 1
Insert the plastic container into the plumbing fitting, leaving a little portion of the container sticking out the top of the fitting.
Step 2
Wrap a piece of chain around the plumbing fitting once or twice. Use a dab of hot glue to secure the wrapped chain to the plumbing fitting.
 Step 3
Pull each end of the chain up and hot glue them in place to the top of the container.
Step 4
Use wire cutters to cut your two chain ends the same length. I played with different lengths and it didn't seem to matter too much so pick a length that you like. Using a pair of jewelry pliers, attach both chain ends to a jump ring.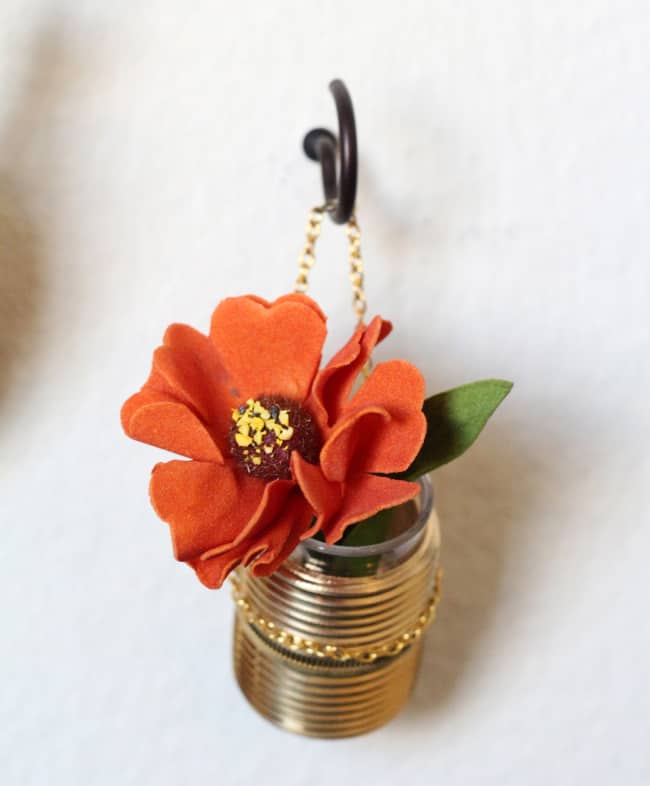 Pop a flower in, add a little water and hang up. Be sure to keep these away from little fingers or the water will easily spill out. Of course, a deeper container would also help that. Since there is like, a foot of snow outside right now, I used fake flowers but I love the results.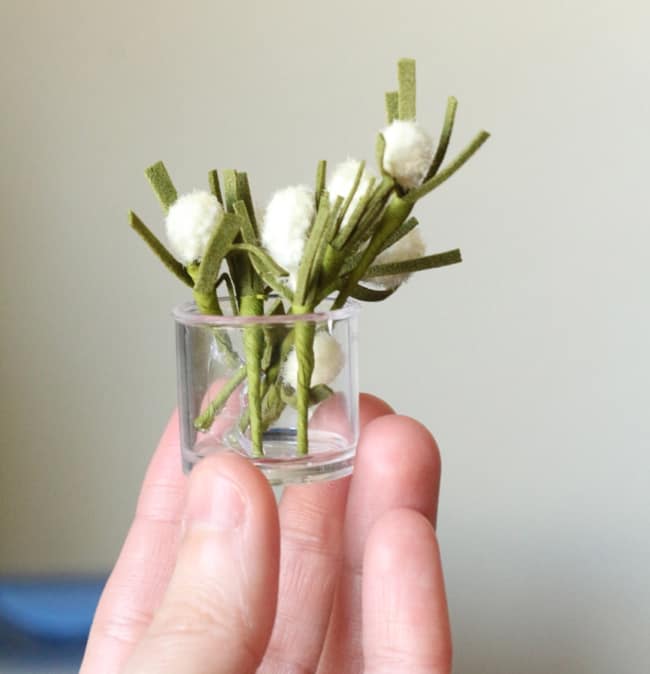 I ended up hot gluing the flower to the bottom of the container. And here comes the reason you didn't glue the container in to the plumbing fitting – you can easily swap the container for a new one. I glued these little white buds into one container and then quickly swapped it out for a container with an orange flower. Perfect changeable decor!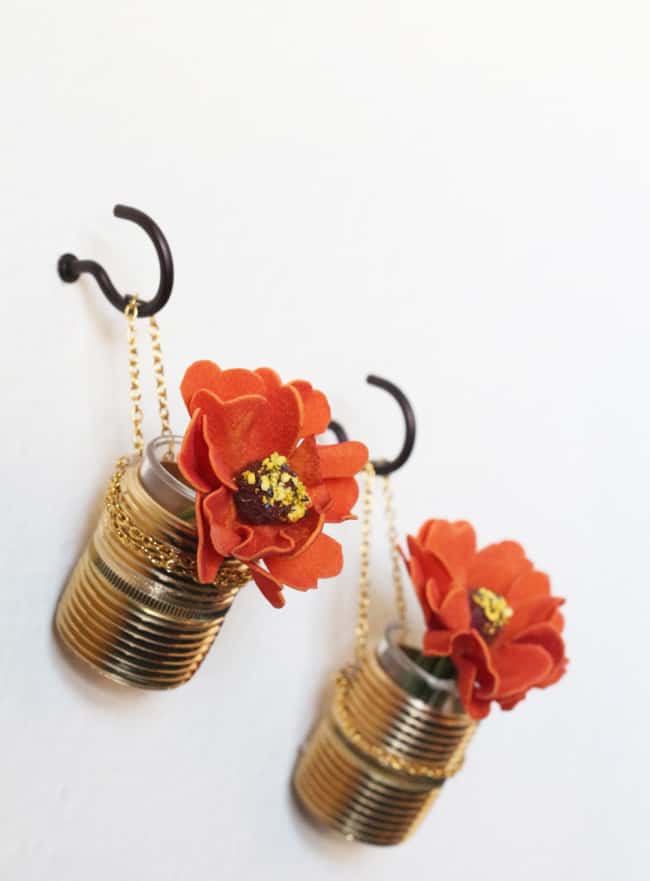 What do you think? What other hardware store finds would make good vases? 
1