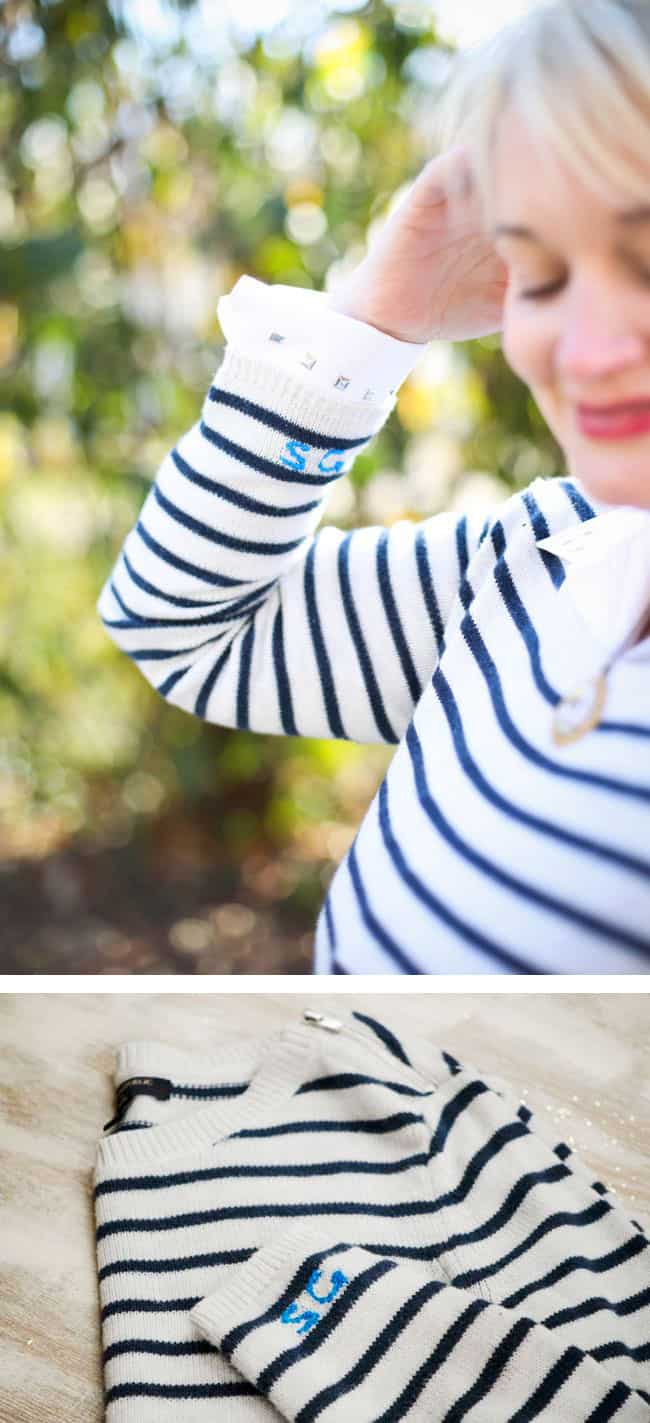 Way back when I was first thinking of starting a blog I wanted to call it "Living the Goop Life." Because I was more than a little obsessed with Gwyneth Paltrow at the time and my plan was to show how to do Gwyneth-y things on a real mom's budget. After abandoning my Goop name, I chose Hello Glow, which is probably the worst blog name ever. Oh well. :)
I still read GP's weekly Goop newsletter but I find there's less and less I can relate to – and certainly afford. This Chinti & Parker striped sweater caught my eye, but $485? Are you out of your mind?
What I liked best were the little initials, which in their version are on the back. Um, who puts their initials on their back? So I added my initials to one of my favorite striped sweaters on the inside of my sleeve.
DIY Monogrammed Sweater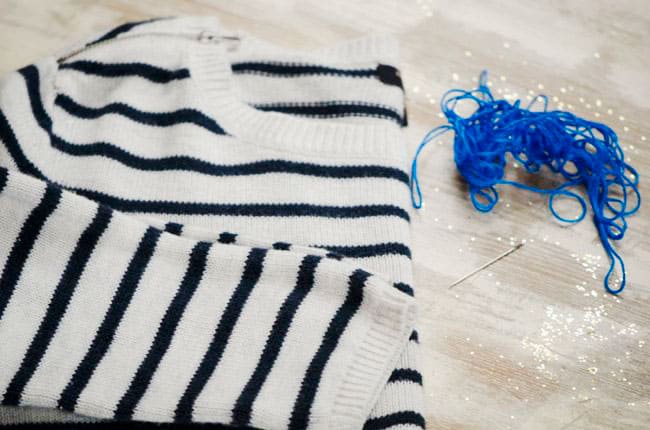 What you'll need:
A knit sweater
Contrasting color embroidery thread (I happen to love cobalt.)
Needle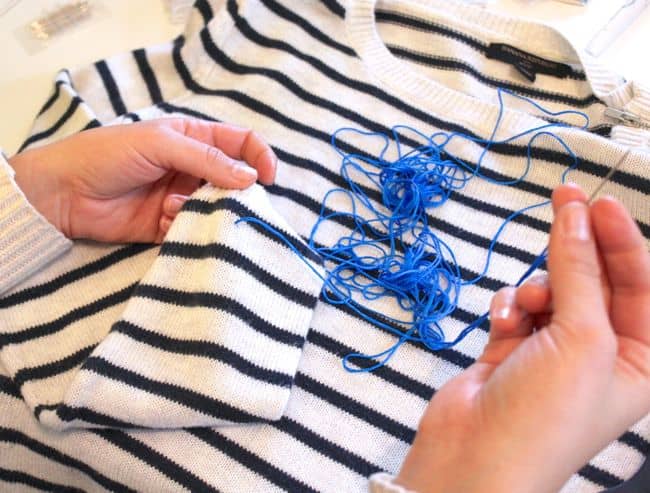 First decide where you want the initials. If you want it on the inside of the sleeve I'd recommend putting on the sweater and marking exactly where you want them to go. It gets a little confusing figuring out which side of the sleeve faces inward without wearing it.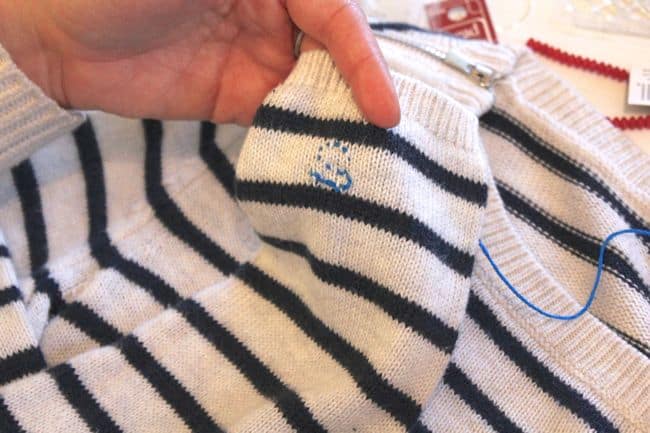 Then stitch your initials. You'll probably need to make the shape and then go back over the letter to fill it in.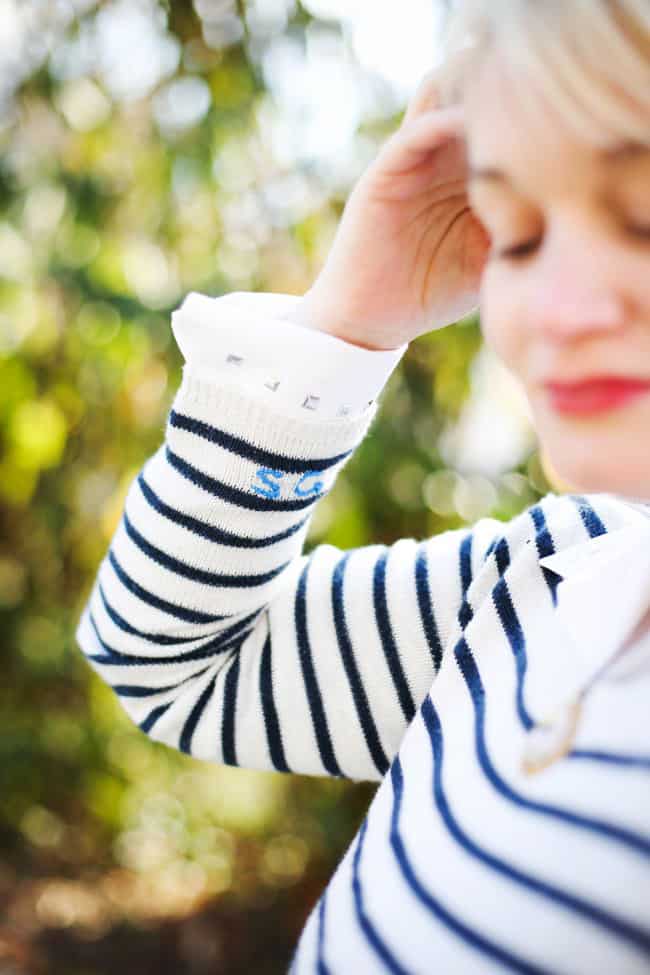 My hubby was reluctant to let me try this on one of his sweaters lest I "ruin it" (where is the DIY love?) but now he thinks it's rather cool. Point made.
Want more monogram ideas? Try wood burning or use polymer clay (oh, how I love clay!). What will you be making this weekend?
2