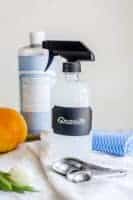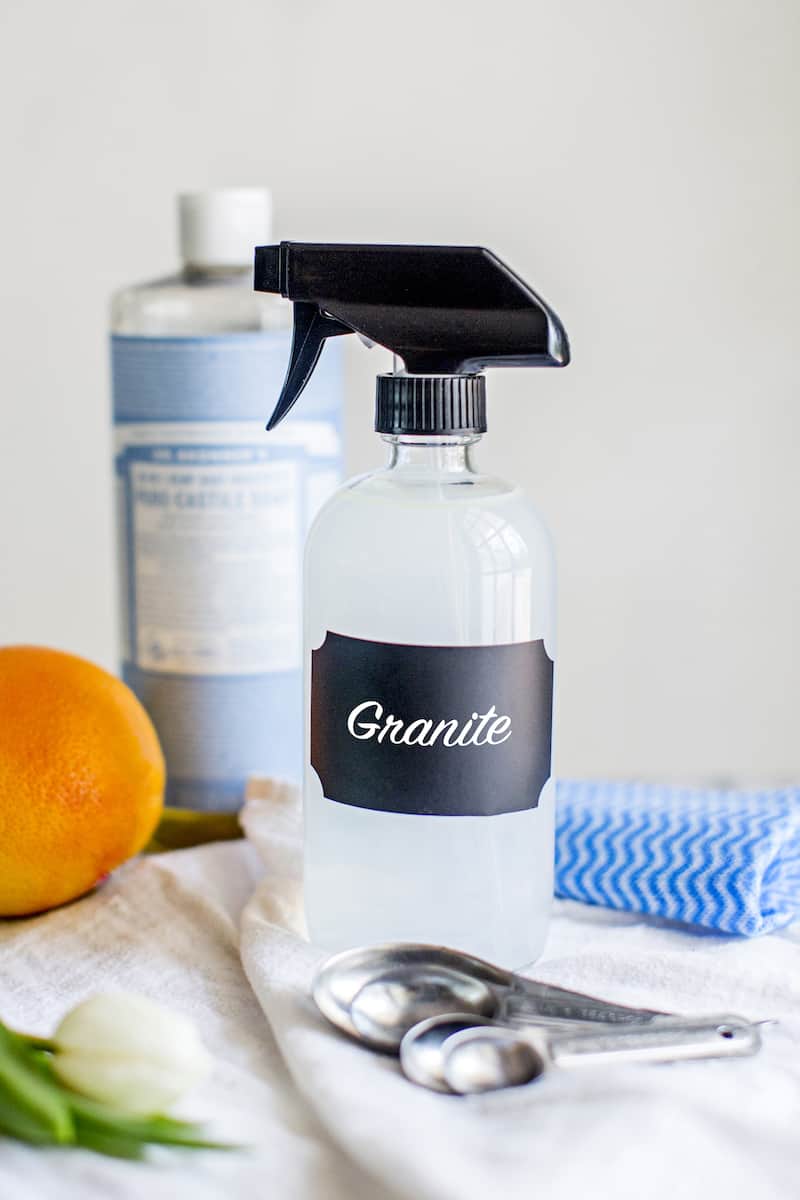 DIY Natural Granite Cleaner with Essential Oils
Yield 18 .5 oz
With just 4 ingredients, this DIY Natural Granite Cleaner Spray, made without vinegar, will clean and disinfect your countertops. The homemade recipe is best for organic housekeeping and those looking for safe, non-toxic cleaning options. And it smells amazing thanks to essential oils!
Ingredients
¼ cup rubbing alcohol
1 tablespoon unscented castile soap
2 cups water
10 drops essential oils (I recommend citrus or green oils, like lemon, orange, basil or bergamot)
Instructions
Pour all ingredients into a bottle. Fit with a spray top. Gently swirl the bottle to mix the ingredients together. Use immediately or as needed.
Recipe by Hello Glow at https://helloglow.co/diy-natural-granite-cleaner-with-essential-oils/