Take a trip down memory lane with me to the DIY hair practices of our youth. Remember Sun-In, peroxide and other potions that left hair brassy and unnaturally orange looking? Fortunately, hair color has come a long way over the years. Unfortunately, highlights, lowlights and all over hair color can be costly to maintain. If only we could extend the life of our hair color a bit longer or add dimension without committing to coloring hair regularly. Good news, we can! A tea rinse for hair – whether you're blonde, brunette or a redhead – is an inexpensive alternative for DIY natural highlights.
Black Tea Rinse for Brunettes and Lowlights
Using about 5 black tea bags, heat water and steep tea for at least 5 minutes. Set aside to cool completely. Avoid using light colored towels for this treatment. On freshly washed hair, pour the cool black tea over your head, use a bowl or bucket so you can make sure you saturate all of your hair strands. Use a shower cap for heat and deeper penetration of the hair strands. You can leave the tea rinse on for up to one hour and then rinse off; a second shampoo is optional.
Chamomile Tea Rinse for Blondes and Highlights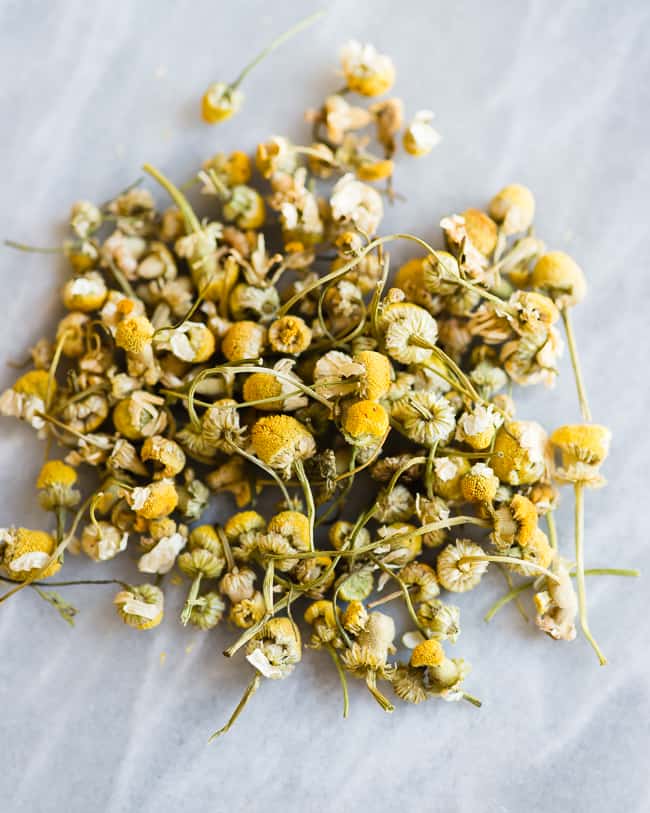 Brew a large pot of chamomile tea (loose leaf or tea bags). Next, strain and set aside to cool. While waiting for it to cool, wash your hair. When your hair is clean, pour the chamomile rinse through your wet hair. Wrap it in a towel and leave it up for about 10 minutes. Remove the towel and let your hair air dry. Spending time outside in the sun is ideal after the rinse, so try to do this at the start of your day so you have more opportunity to be in the sun.
Rooibos Tea Rinse for Redheads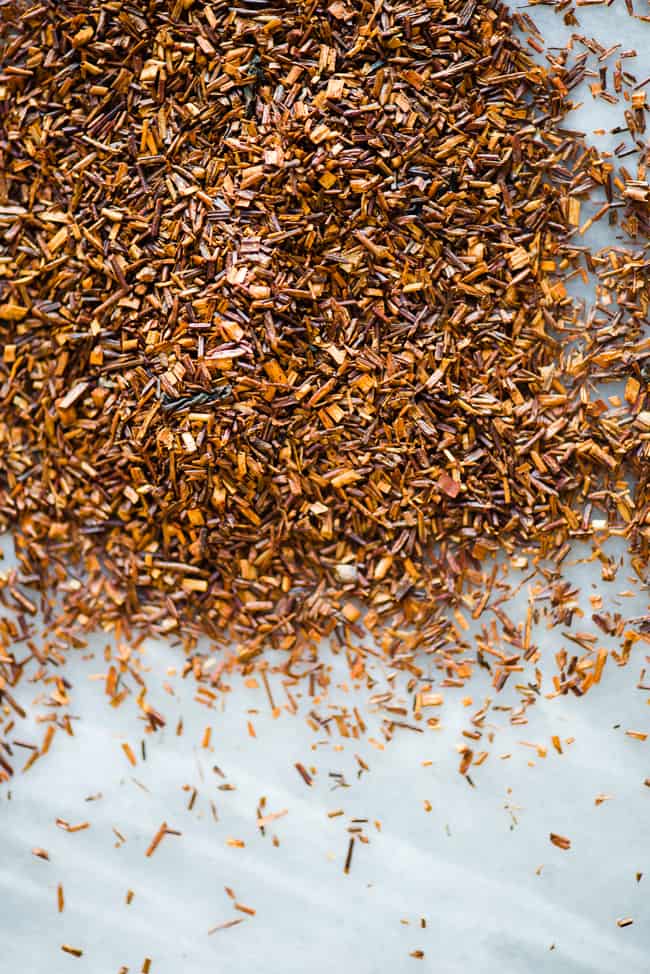 Red hair can be so beautiful, and yet so hard to maintain at the same time. To brighten your red, brew 3-5 rooibos tea bags or a comparable amount of loose leaf tea. Cool completely and pour over your hair. Leave on for up to 30 minutes, rinse and style as usual.
Do you use any hair products to extend the life or brighten your hair color?
Photos by Lindsey Rose Johnson
14