When you're feeling sick, nothing can cheer you up quite like a little care package from a friend. I love the idea of passing on the kindness by making a kit to giveaway next time a friend or family member is feeling under the weather. For this year's cold and flu season, we've stocked up on these 11 tried-and-true natural home remedies that make the perfect get well kit.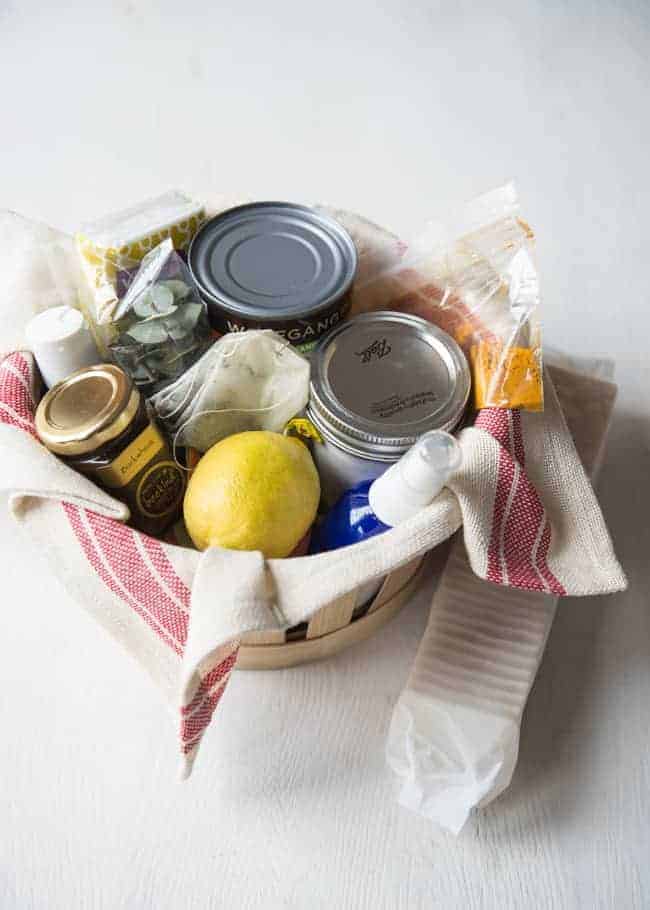 We're big fans of natural remedies for pesky colds and annoying sinus infections, and this basket includes recipes for our favorite – and most effective – treatments. Most of them you can DIY so you might want to make an extra batch for yourself – just in case!
Natural Remedy Get Well Kit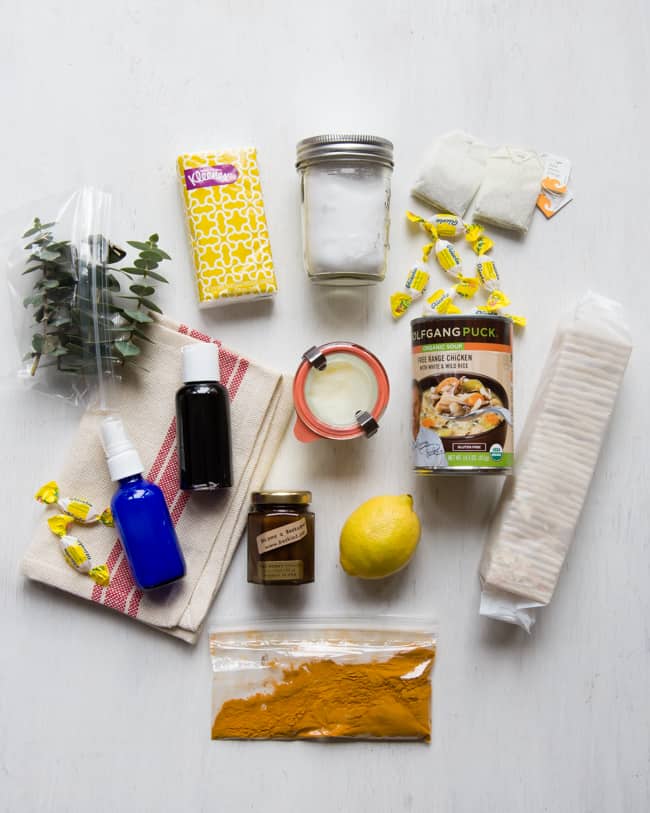 Keep these 11 goodies on hand for this year's cold and flu season:
Eucalyptus for steam inhalation (see below)
tissues
herbal cough drops (homemade is great too!)
organic chicken soup + saltines
healing balm (great for chapped lips, hands, or anywhere that needs some TLC)
honey + lemon (for tea and turmeric tonic)
spices for turmeric tonic
homemade elderberry syrup
FRESH EUCALYPTUS STEAM INHALATION
Eucalyptus has long been known to provide healing benefits due to it being naturally anti-viral, anti-bacterial, anti-fungal, anti-inflammatory and a natural decongestant. It's especially helpful for respiratory infections. If you can get your hands on some fresh eucalyptus, it's easier than ever to make a natural steam inhalation to help clear out the sinuses and respiratory tract.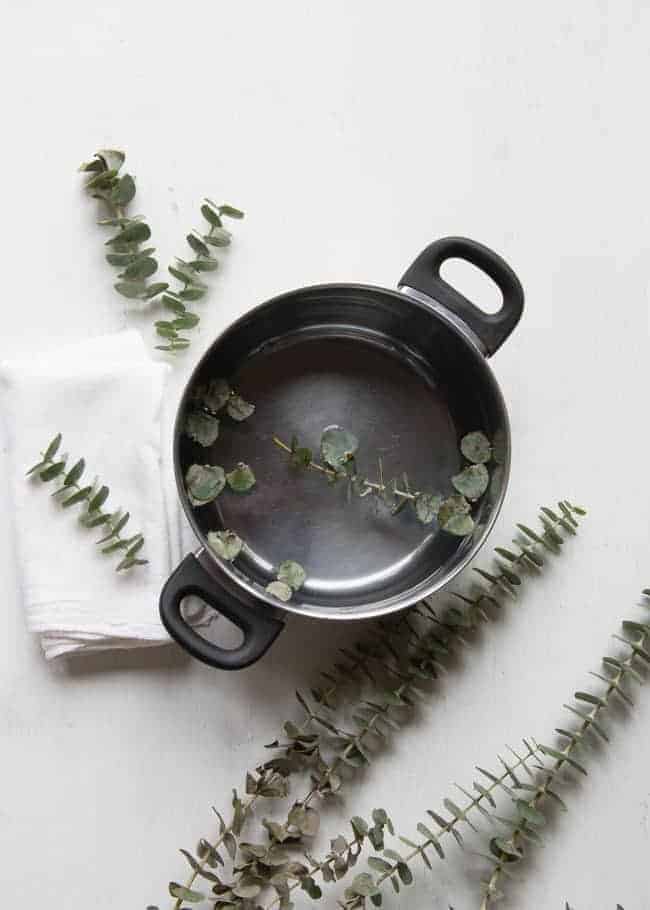 Eucalyptus essential oil can be used in place of fresh eucalyptus. (Ask at your local florist and I bet they'll have some eucalyptus – just make sure it's organic or unsprayed, if possible.)
To a pot of water, add about 3-4 tablespoons of fresh eucalyptus leaves, or a few whole stems. Bring to a rolling boil. Remove from heat and hold face about 12 inches above pot and cover head and pot completely with a towel. Take slow, deep breaths, closing eyes to prevent irritation. Repeat as needed.
50