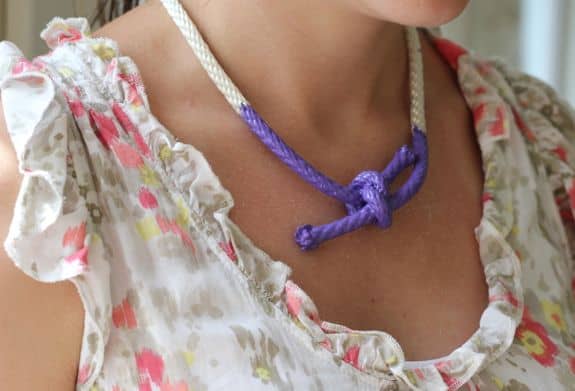 I recently fell in love with jewelry designer Jaclyn Mayer – she uses lots of rope, cord, paint, and metals that definitely inspire a trip to Home Depot. When I saw the playful rope necklaces in this spring/summer collection I wanted to make one.
It's tough to achieve the enamel wax coating (it requires a kiln) but I think craft enamel paint creates a fun look too. I considered trying Plasti Dip but decided it wasn't the best for a pregnant lady to experiment with.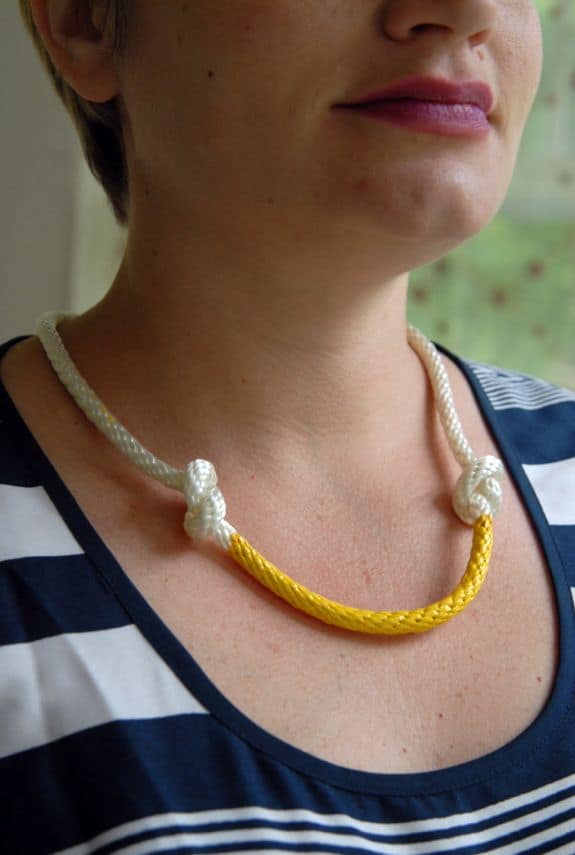 (My cute babysitter makes a WAY better model than I do!)
What you'll need: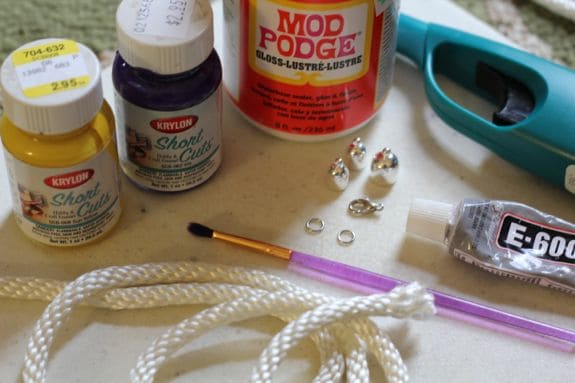 Enamel paint – I picked up little bottles of Krylon Short Cuts Craft Enamel Paint for $2.99 at my local hardware store. (Home Depot didn't carry them but you can buy online

.)

1/2 inch thick rope – 22 cents a foot at Home Depot

Mod Podge Gloss

Lighter

2 jewelry end caps

Jump rings

Lobster closure

E-6000 glue
Instructions:
1. Cut the rope to the length you want and add knots. Use a lighter to seal any ends so it doesn't fray while you're working.
2. Paint a layer of Modge Podge where you want the paint to go. The slight difference in color will give you a good guide to follow when painting with the enamel.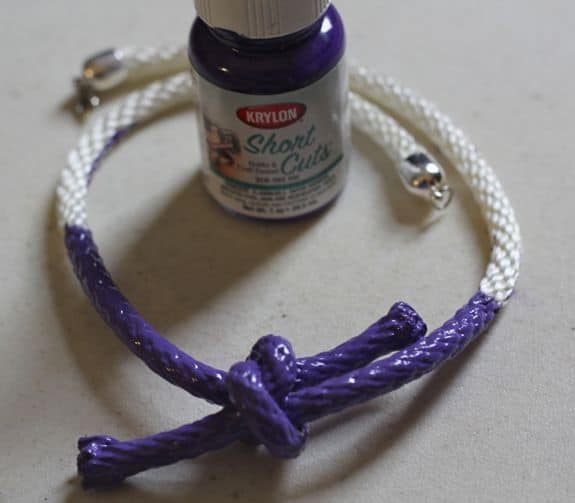 3. Paint at least 3 coats of enamel paint, letting it completely dry in between. I highly recommend painting outside or in a well ventilated space as this paint is strong. You can add layers of Modge Podge in between if you want (I did between 2 of the coats I think).
4. Adjust necklace length if necessary and use E-6000 glue to attach the end caps. Let them dry overnight and then add jump rings and lobster closure.
The result!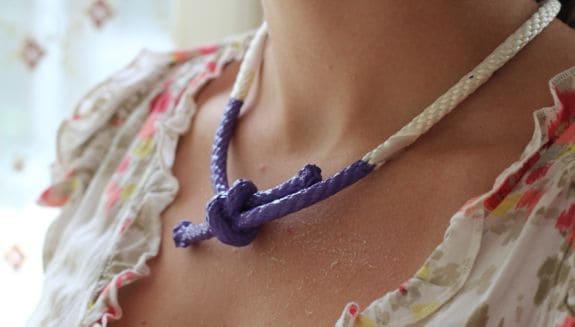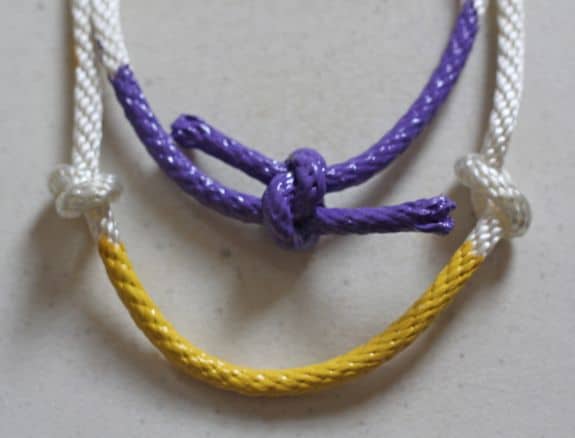 0