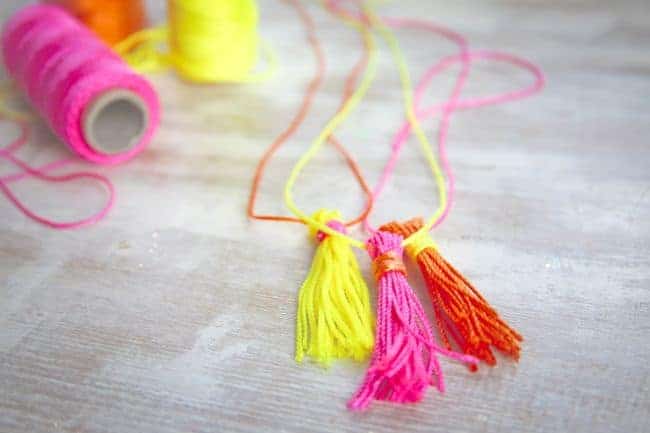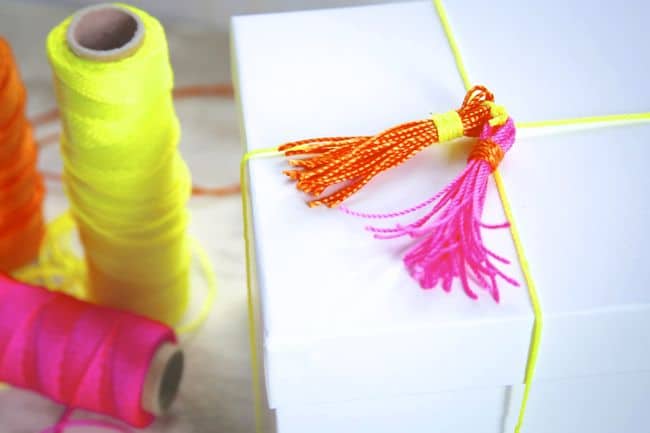 Today we are packing our bags for the drive to Disney World. I haven't had a vacation in eons (and I'm not really sure this counts anyway) but I'm still excited for the warm weather. Because what did we get on the first day of spring? A snow advisory! Crazy times. What are you up to this weekend? Anyone else on spring break? A few quick links for your weekend!
Check out my tutorial for these cute neon tassels over at The Sweetest Occasion. Cyd's blog is amazing – I love a gal who shares craft fails.
Have you seen the Kate Spade Saturday line? So much black & white goodness. This is probably my favorite thing.
5 good tips for staying creative – which are helpful when you're having blogging burnout
I'm always in need of more scarf ideas – and video is helpful for anyone tying challenged like myself.
0