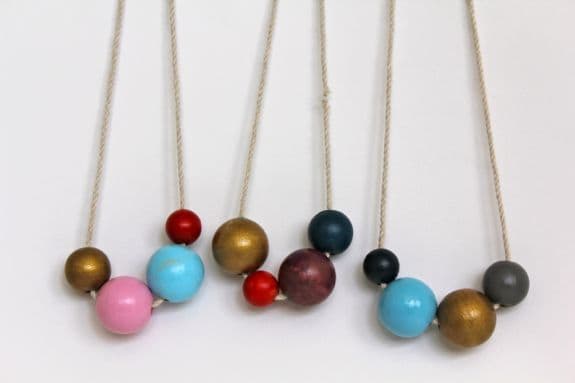 When I saw Joy in this super cute necklace on Oh Joy! from The House of Kami I knew I wanted to create a DIY version. The bright colors are so pretty for spring. Then I went nuts and couldn't stop painting beads.

You will need:
Wooden beads in several sizes.

Acrylic paint in a few different colors.

Mod Podge Gloss.

Paint brush.

Twine. You can also use jewelry chain or leather cord to string the beads.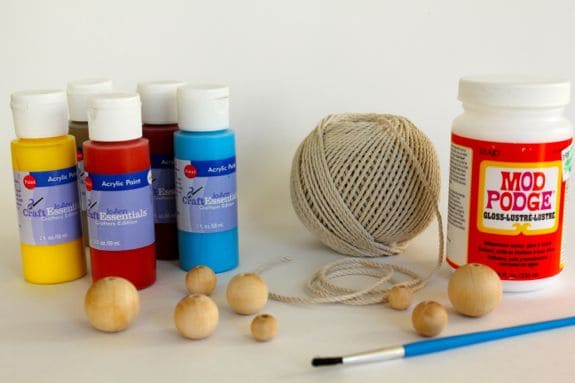 Instructions
1. First, paint the beads. Two coats gives you good coverage.
2. After the paint is dry give the beads a coat of Mod Podge gloss.
3. String the beads. If you use twine, wrap the end in a piece of tape to make it easier to thread.
4. Have fun experimenting with different colors and bead sizes!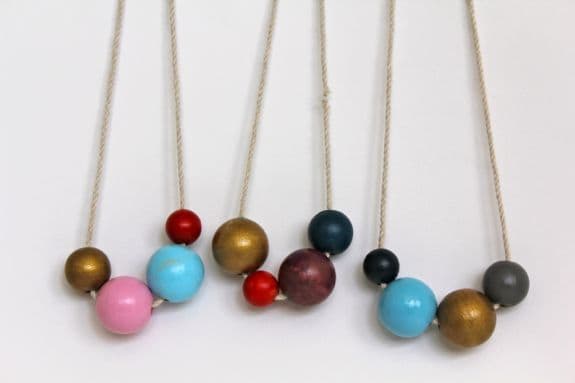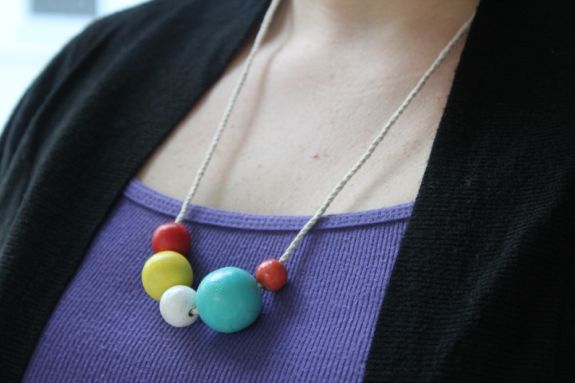 5