Confession: I had never heard of a party photobooth until I started blogging. Crafters made all sort of clever designs on walls, and I wondered what in the world they were for? When I took a BlogShop class this summer there was a big ol' photobooth where brave souls mugged for the camera. (I, of course, used a potted plant to hide my face. Very cool.)
When Glade® asked me to share how I entertain during the holidays I thought it was the perfect time to try one out. Because around my family? After a cocktail? Bring on the camera!
I love the idea of having a designated spot to capture memories. It's an easy project that makes a holiday gathering warm and memorable. As a hostess, I need more things like scented candles and fresh flowers that deliver maximum impact with minimum effort.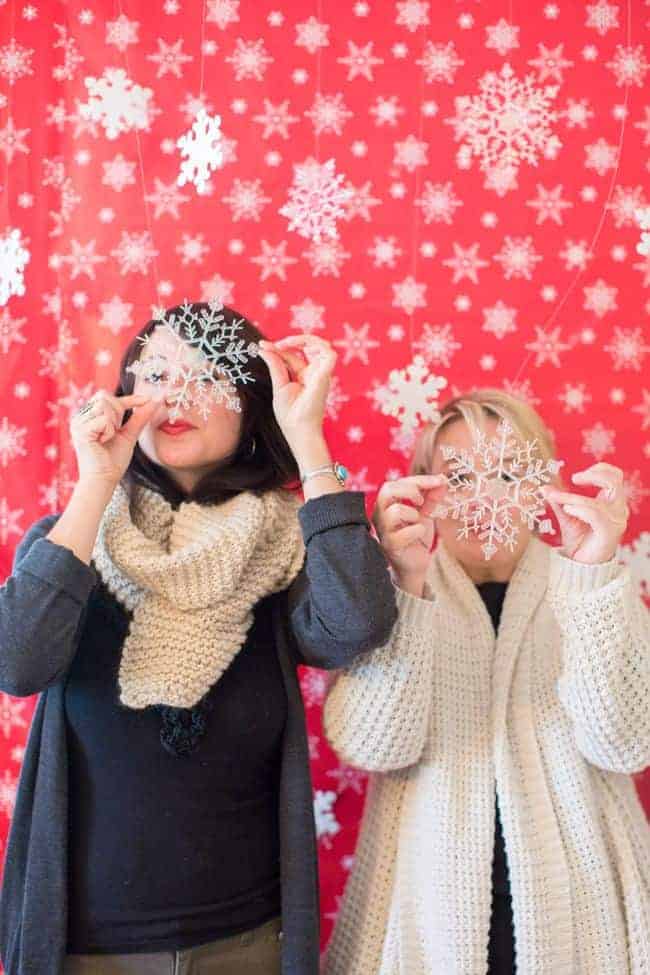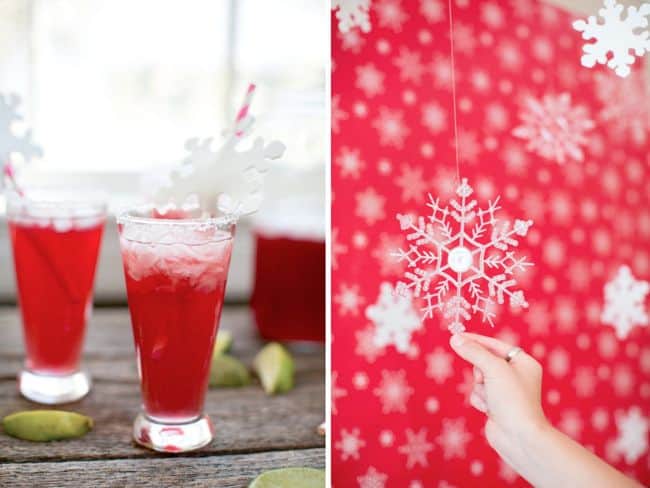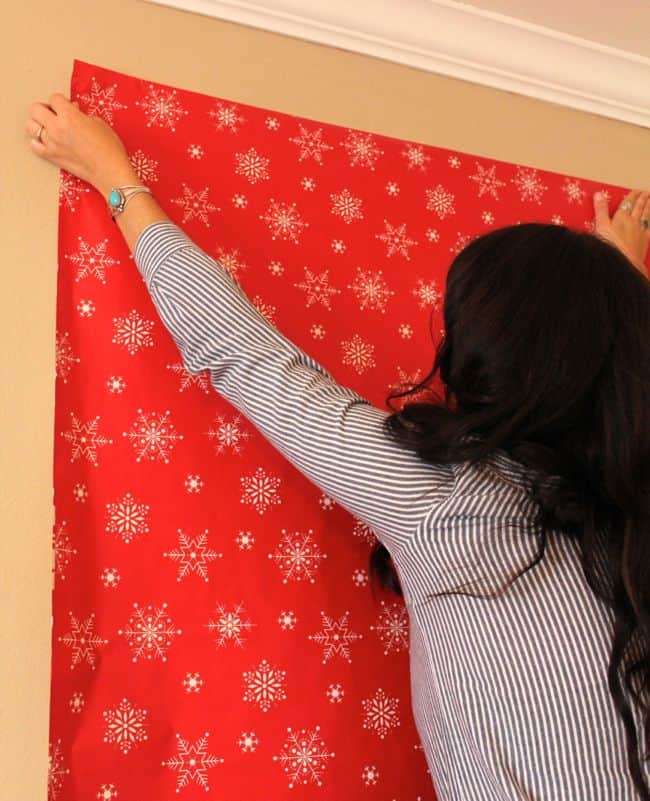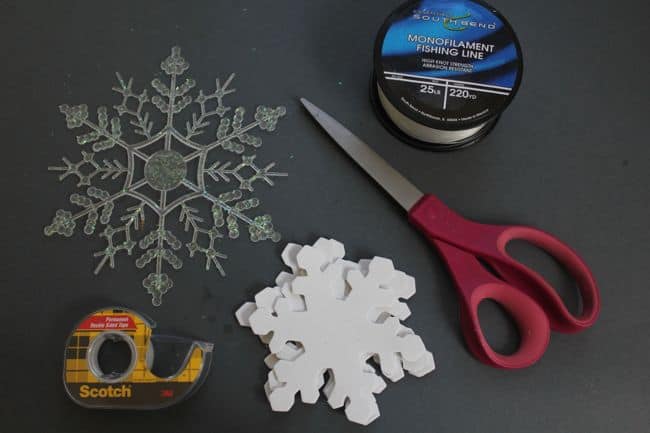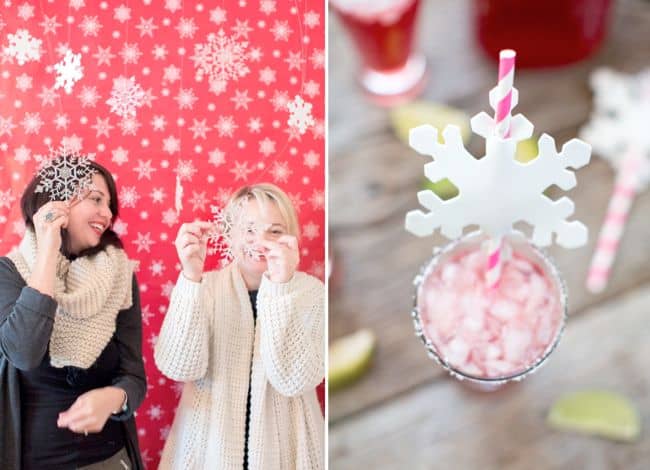 This DIY photo booth backdrop came together in record time with just a few supplies from the dollar store.
Supplies needed
Wrapping paper
Snowflake ornaments
Double sided tape
Fishing line (or other string)
Instructions
Step 1
Tape a roll of wrapping paper high on the wall and let it hang all the way to the floor.
Step 2
Tie fishing line to snowflake ornaments and tape them to the ceiling at various heights.
Step 3
Finish by camouflaging the floor with a blanket or gift bags stuffed with tissue paper.
Step 4
Create a festive mood with soft Christmas music, dim the lights and burn holiday candles. Mix up a pitcher of cranberry margaritas (a necessary ingredient, if you ask me) and mug away!
How do you make your home warm and inviting? Share your holiday hosting secrets!
Get festive this holiday season with the Glade® Limited Edition Winter Collection available exclusively at Target. Inspired by the best feelings of the season, the Glade® Sweet Holiday Treat™ scent lets you indulge in the irresistible scent of rich cocoa, toasted nuts, and creamy caramel. The 2013 Glade® Limited Edition Winter Collection was inspired by the nostalgic, spontaneous, snowy, moments that build up to the holidays. Creating memories with loved ones defines the season and the holiday lineup from Glade® is just as memorable.
This is a sponsored conversation written by me on behalf of Glade®. The opinions and text are all mine.
69