It seems too early to talk about wrapping when I haven't actually purchased any gifts. Everyone needs a Christmas shopping strategy, and mine has evolved into what I call 'binge shopping.' To avoid endless hours of online shopping indecision I now knock out everyone on my list in one afternoon. This is a documented side effect of spending July through December 23-ish in denial.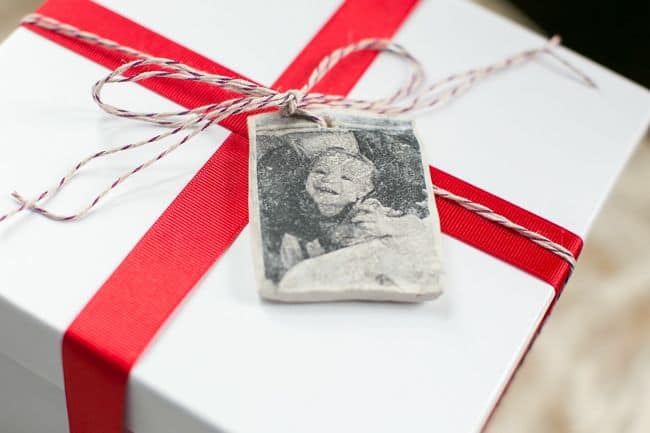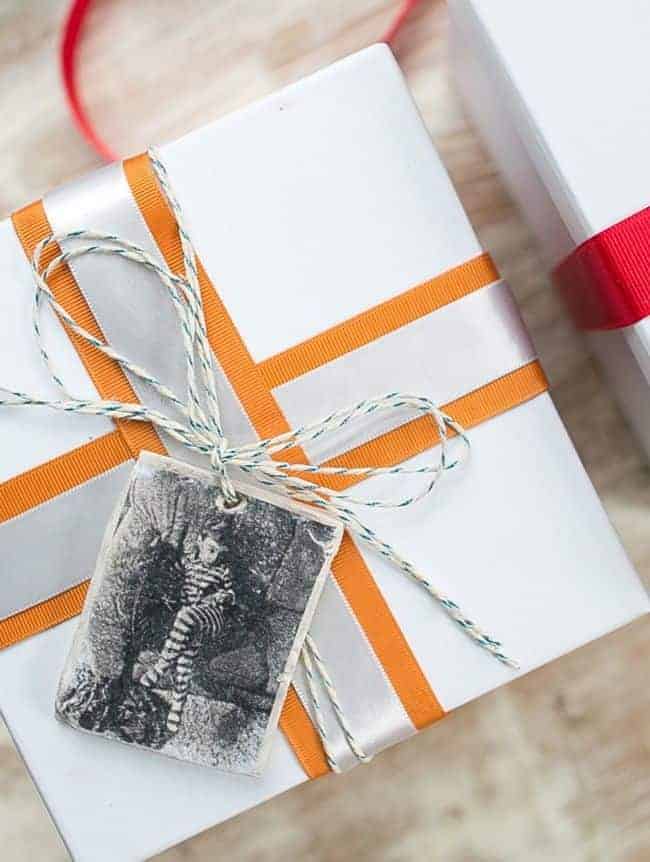 As soon as binge shopping is done, it's time to focus on a marathon session of wrapping. My Christmas Eve tradition is spending 15 minutes searching for the scissors while Christmas Vacation plays in the background. But I do love a pretty package. The onslaught of gift bags has ruined one of my biggest Christmas joys. For years I extorted money from my sister to wrap her gifts because her bow-making efforts inevitably ended up in a knotted mess.
These photo gift tags are my latest wrapping obsession. And they use clay! Clay is my fave. Just don't throw them away after the gift opening explosion – they can be used as ornaments next year!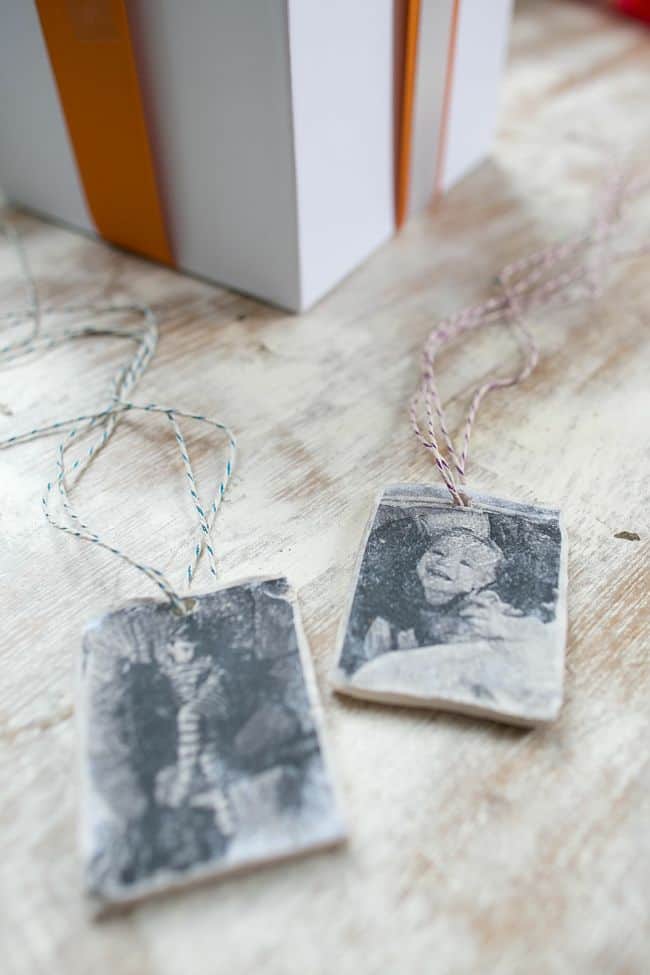 I know you're thinking I have the cutest kids ever. It's true, right?
0