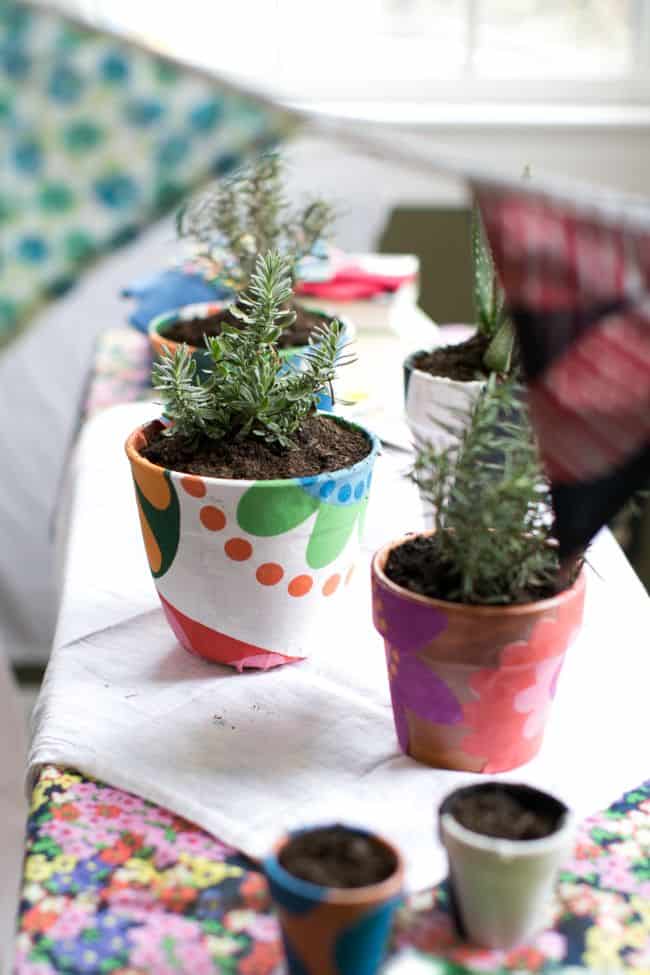 Spring is the season for optimists. Every year I try to locate my green thumb by prettying up a few pots and planting a few herbs (see recent attempts here and here). Usually I stick with the guac-and-cocktail lovers combo of cilantro and mint, but this year, it's time to expand the repertoire. I gathered a few friends together to help make a beauty herb garden.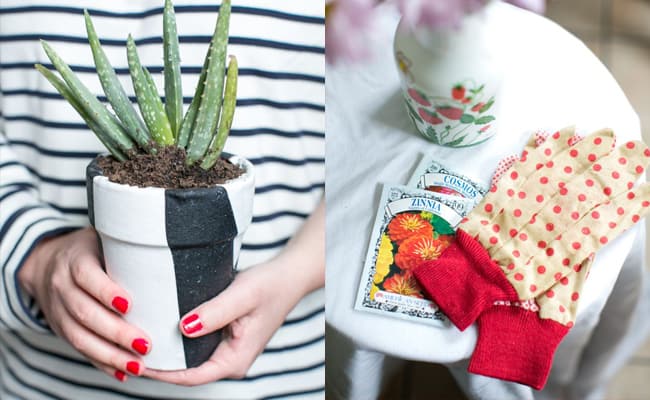 I've never ventured into the seed planting portion of the nursery – there are tons of options! Here what I picked for my beauty herb garden:
Aloe Vera – One of nature's miracle plants for beauty and healing, aloe vera is rich in vitamin C and E – two of the most important vitamins for gorgeous skin.
Chamomile – This soothing herb contains alpha-bisabolol, a compound that improves your skin's healing process and helps reduce wrinkles.
Lavender – Not only does it smell heavenly, but lavender is also a beauty wonder. It improves skin healing and encourages the growth of new skin cells.
Lemon Balm – One of my new favorites, this herb is great for improving sleep and soothing anxiety.
Mint – This herb grows like crazy so you'll have plenty for your face and a few mint juleps. Mint is a great spot treatment for pimples because it contains salicylic acid, which helps clear out your pores.
Rosemary – Rosemary's powerful astringent and disinfecting properties are great for oily skin. It also has tons of antioxidants, iron and calcium that can reduce signs of aging.
Sage – Naturally anti-inflammatory and anti-microbial, sage is a natural astringent that can reduce excess oil and help with blemishes.
A few plants, like aloe, rosemary and lavender, I purchased for the bigger planters. The others we're starting from seed in these adorable mini pots found at the Dollar Store.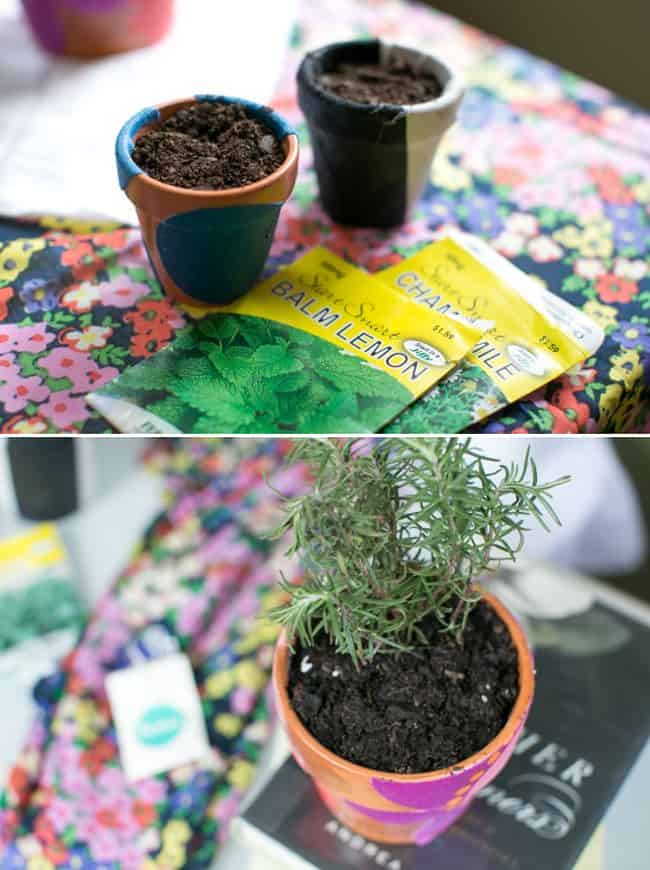 I used a printed floral scarf as a tablecloth and decorated planters in a cheerful fabric found long ago at Ikea. Just cut the fabric to fit the container and ModPodge away.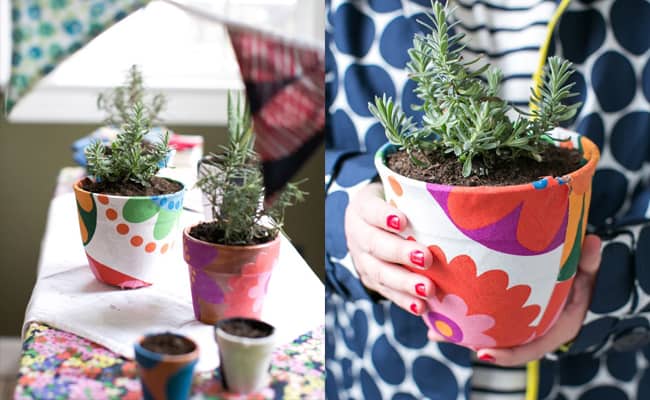 Can you tell we love stripes and polka dots?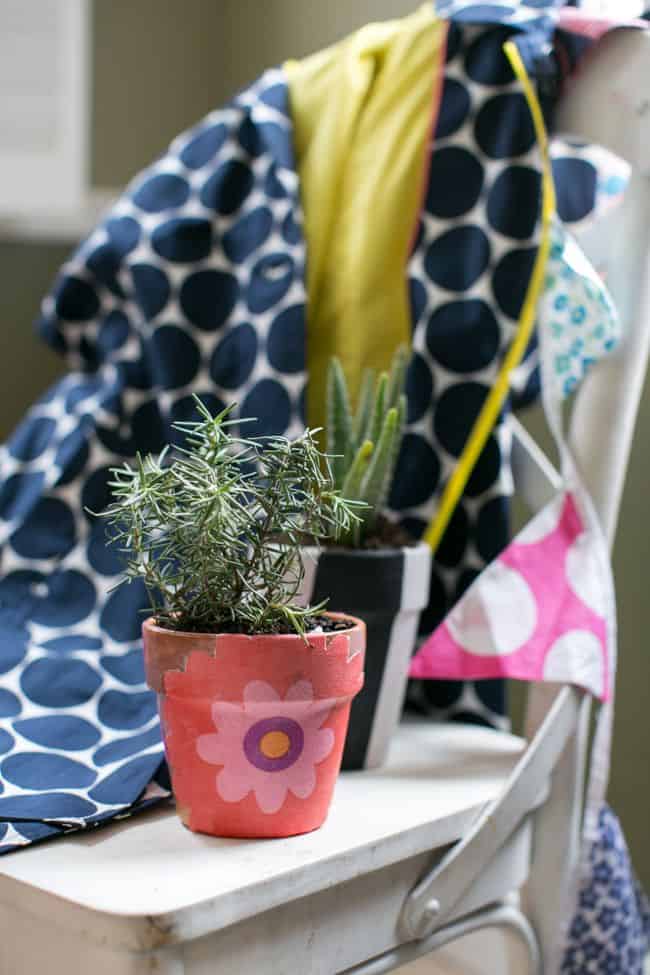 What herbs do you grow for beauty? I'm excited to see if anything grows from our tiny seeds – we'll keep you posted!
2