We have a bath bomb problem in my household. Whenever we're at Target, my 4-year-old zeroes in on the bath bomb section and begs me to buy her some. And if we walk past Lush at the mall? Oh, we are going in and we are leaving $30 poorer. I'd rather have her asking for bath bombs than toys, but her habit is adding up fast and it's time to start DIYing it.
Luckily we have lots of bath bomb recipes here on Hello Glow—coconut oil! glitter! rings inside! And now we're sharing my most favorite of all, DIY Popsicle Bath Bombs.
Seriously, how fun are these? So fun. The recipe comes from Ina De Clercq's new book, DIY Beauty and it's inspired by Victoria's Secret PINK Popsicle Bath Bombs.
I'm not setting foot in Victoria's Secret with my daughter, mostly because she refers to bras as "boobs" and you haven't experienced true humiliation until your 4-year-old loudly implores you to buy new boobs in front of a store full of people and then devolves into a full-on meltdown over it, so making these bath bombs at home? YES. Capital idea!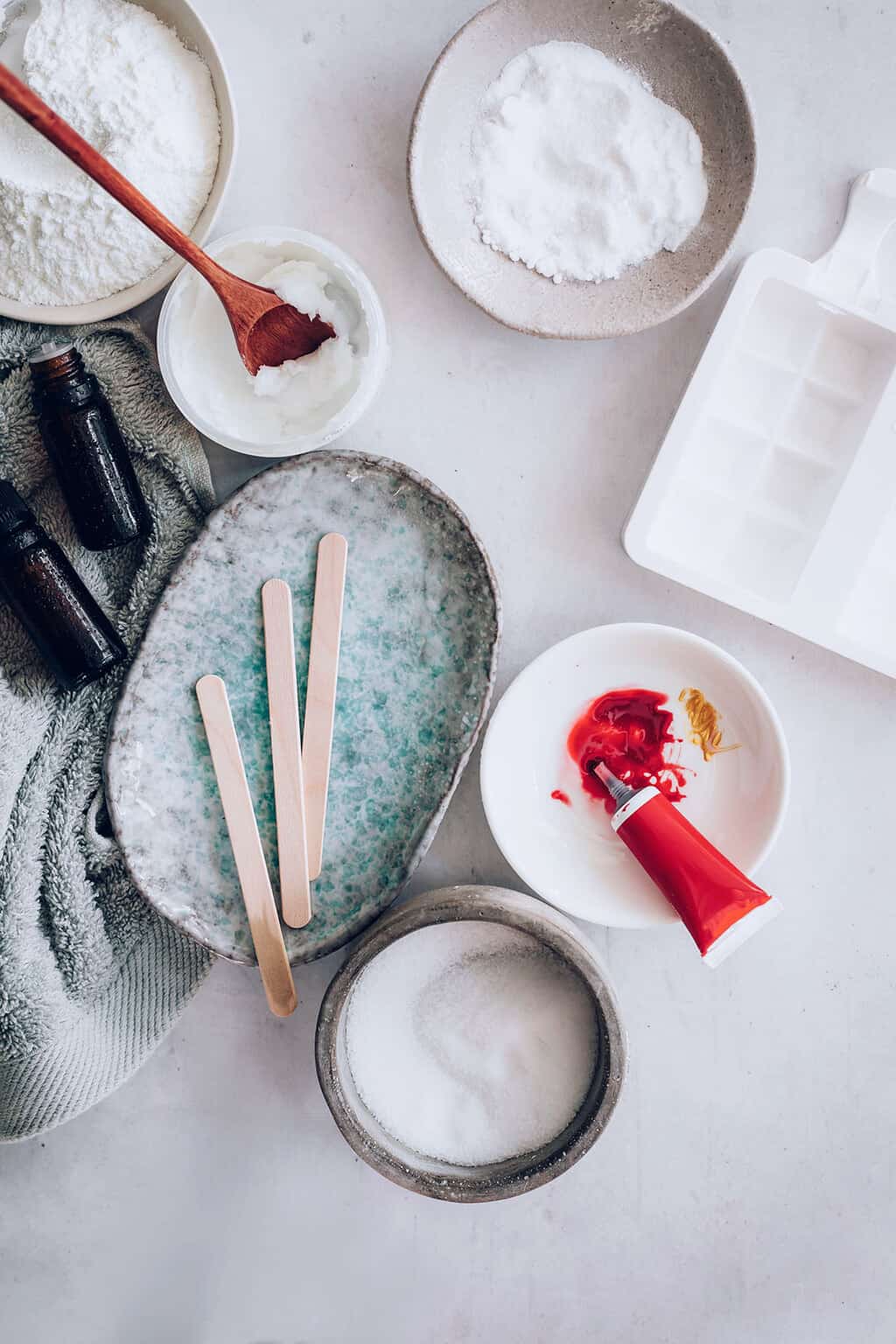 How to make popsicle bath bombs
You can mix things up by customizing your DIY popsicle bath bombs with a variety of colors or scents. Just add your favorite essential oils and cosmetic mica or coloring, either plain ol' food coloring or the kind made for soap making if you happen to have it.
You can even layer a few different colors together or mix in fun add-ins like flower petals, seeds or, if you're not opposed to the cleanup, glitter.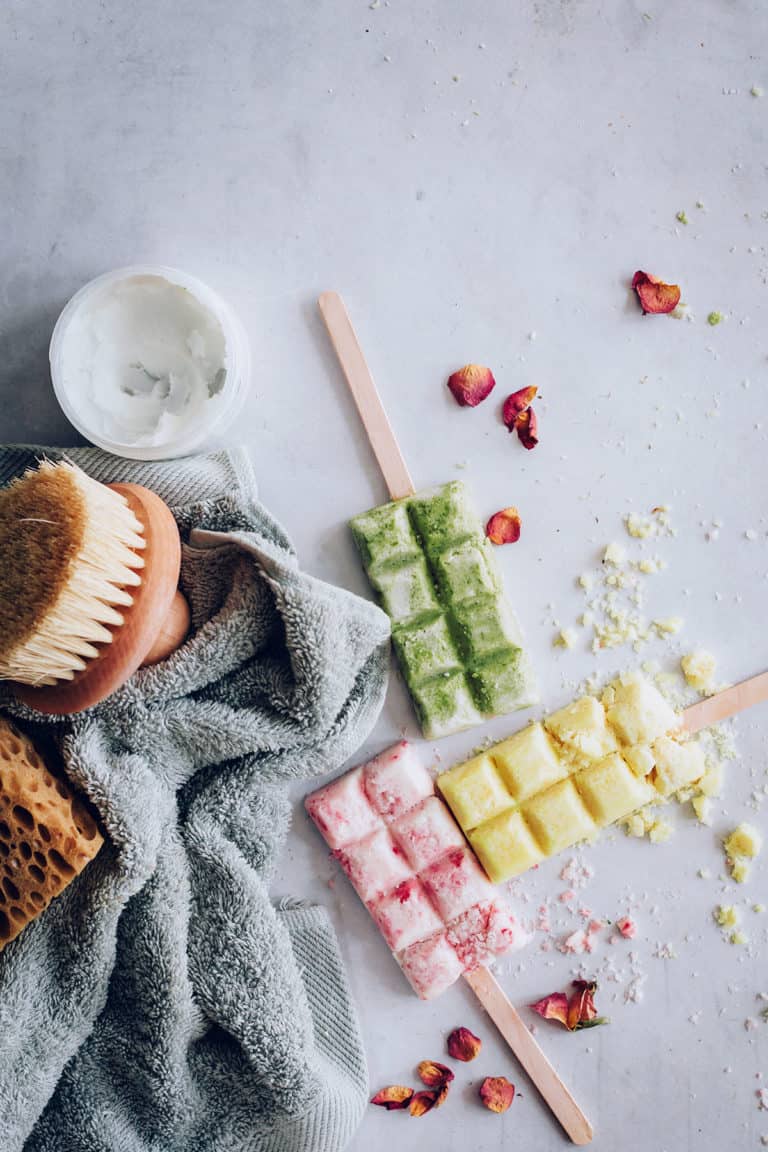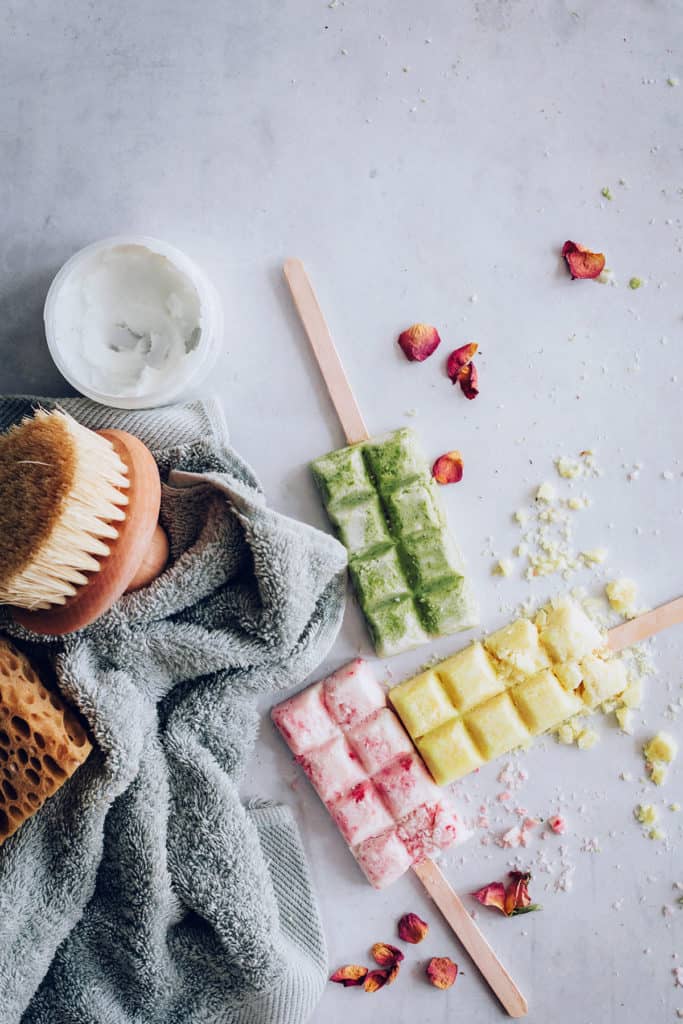 For more copycat recipes from favorite beauty brands like Herbivore, Lush, Burt's Bees and more, check out DIY Beauty by Ina De Clercq on Amazon.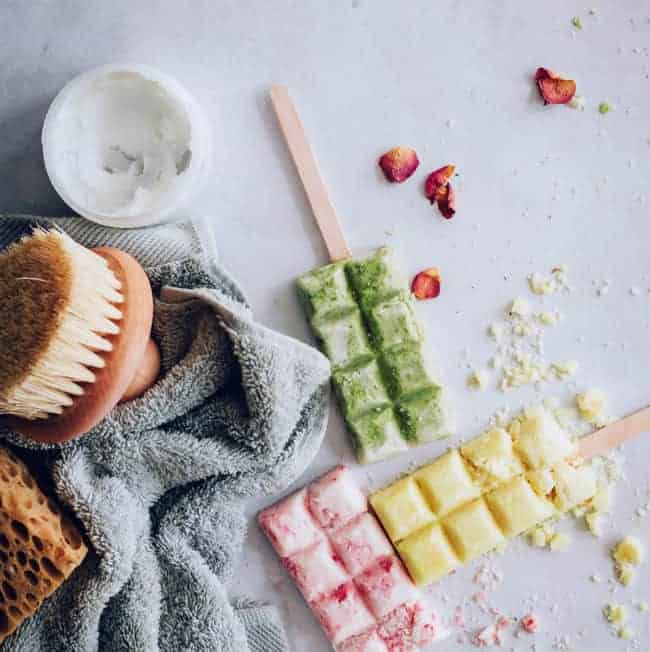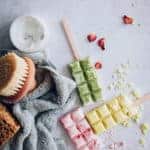 Print
Lolly Bombs
Excerpted from DIY Beauty. Copyright © 2019 Simon and Schuster, Inc. Used by permission of the publisher. All rights reserved.
Equipment
3–4 popsicle molds

Wooden craft sticks
Instructions
How to Make:
Melt shea butter in a double boiler over medium heat. Or melt shea butter in a heatproof container in the microwave on a low setting (650 watts or lower) using 1-minute intervals. Stir between intervals until shea butter has melted.

Combine baking soda, citric acid, and cornstarch in a large mixing bowl. Mix well with a whisk or spoon to blend the ingredients.

Carefully add melted shea butter and essential oil to the dry ingredients and continue stirring the mixture.

Add coloring of your choice to the batch until the mixture has the color you want. Divide the mixture among two or three mixing bowls if you want to make an assortment of different colored Lolly Bombs.

Slowly add small amounts of witch hazel until the mixture starts to clump together in the palm of your hand. As little as a teaspoon can be enough.

Scoop the mixture into the popsicle molds. Press down the mixture firmly when you reach the top.

Stick a wooden craft stick into the center of each mold. Press down the mixture on each side.

Let the bath bombs dry in their molds overnight. Carefully remove them from their molds the next day.
How to Use:
Draw a bath. Drop in a Lolly Bomb and watch it fizz away. Hop into the bathtub and close your eyes.
Notes
You can also layer different colors on top of each other in these bath bombs or swirl them together. Try adding dried flowers or pretty, colorful jojoba beads to the mix. There really are no limits to your imagination!
Always store bath bombs in a cool, dry place. You can wrap them individually in tissue paper or a similar material and store them all together in a container with a lid. They can also be stored individually in paper or plastic bags as long as they seal well. Bath bombs are best used within 6 months for optimal fizz.
This post was medically reviewed by Dr. Jennifer Haley, a board-certified dermatologist with extensive experience in medical, cosmetic and surgical dermatology. Learn more about Hello Glow's medical review board here. As always, this is not personal medical advice and we recommend that you talk with your doctor.
23