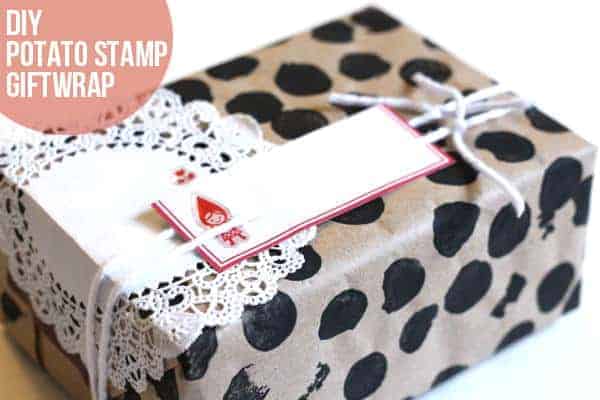 Today's DIY is fun and easy. You can even get the kids in on this one (as long as you're prepared for a big mess)! See how to make your own potato stamp giftwrap after the jump.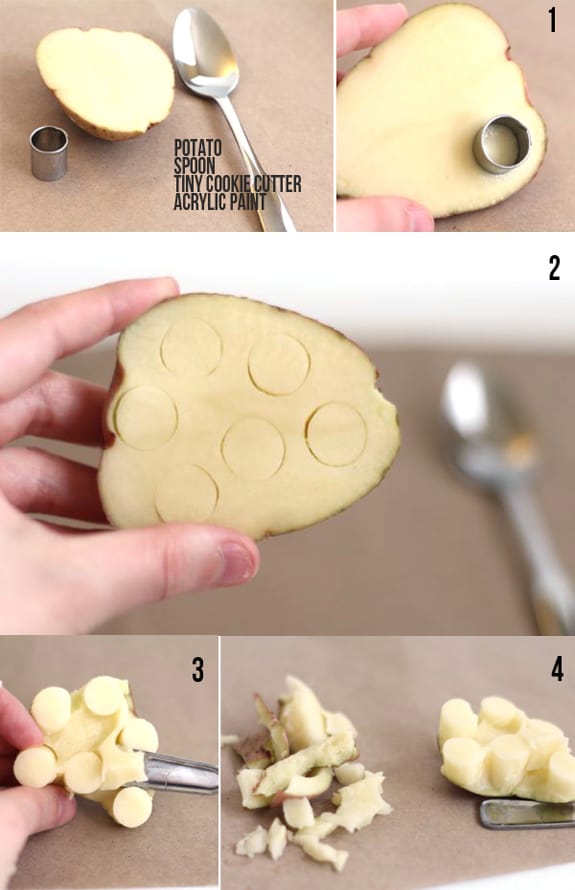 I bet you have all the supplies you need for this DIY! You will need a potato, spoon, tiny cookie cutter, acrylic paint and paper.
Step 1: Insert your cookie cutter almost as far as it will go.
Step 2: Repeat step 1, twisting or jiggling your cutter to ensure a clean cut.
Step 3: Use the back of your spoon (or some other small utensil) to clean between each cut you made.
Step 4: I also found it helpful to pull away the edges of the potato with my fingers and then do the more detailed places with the spoon. And I should warn you, this project is a little messy!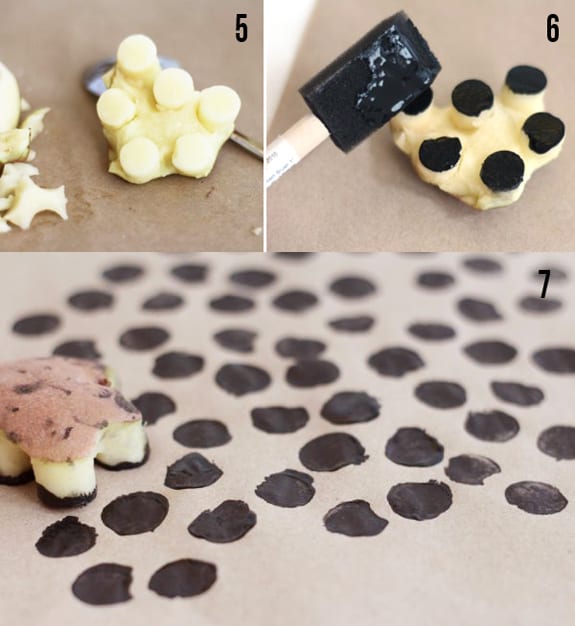 Step 5: Take a paper towel and dry your potato, releasing any extra moisture on the surface.
Step 6: I found it easier to apply paint with a paintbrush. But you can just swirl your potato around in paint if you want.
Step 7: I reapplied paint every two stamps to keep a thick, even coat.
I tried another stamp with one big cookie cutter. This was really easy – kids could definitely do this!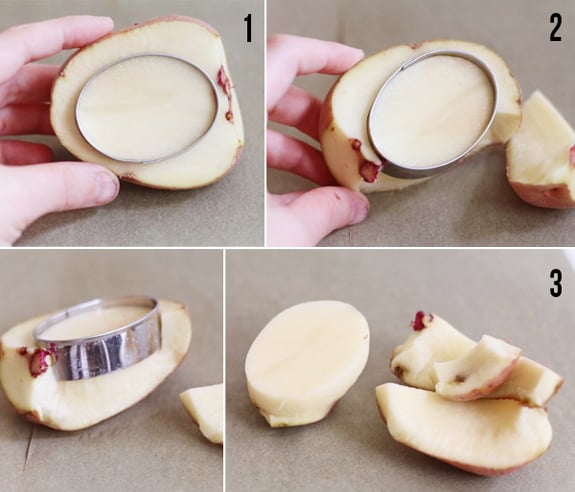 Follow the same steps you did with the first stamp. Only this time, just peel the outer ring of potato off in chunks, with your hand. No need for detail work!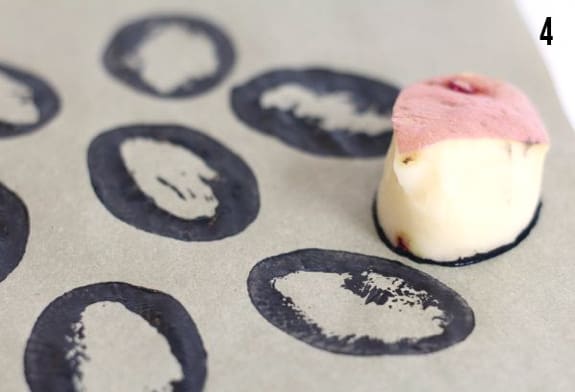 Make sure you do a couple of test stamps on scrap paper. My potato was not cut flat so it made these ring stamps, not a solid oval. My husband and I agree – this looks better than a solid shape! If you find that you aren't getting the images you want, do a bit of cutting to fine tune the image. But keep in mind, this project is made to give the handmade, perfectly-imperfect look!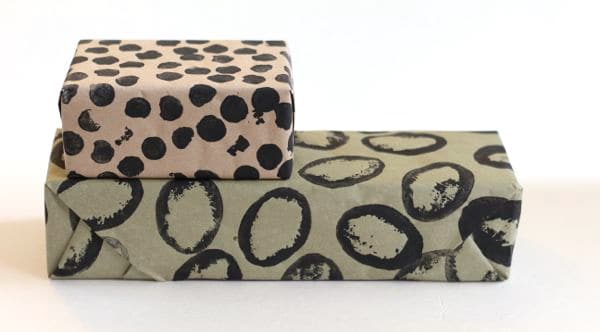 How cool, right? Do you have any fun cookie cutters you could use?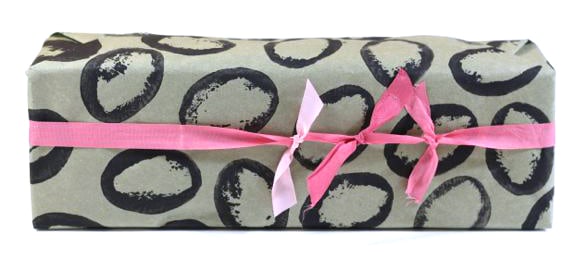 1