Can a gal ever have too many pouches? I think not. Especially if it's made with clear vinyl, which just happens to be uber trendy. Plus it happens to be uber practical because I love being able to see what's in my purse at a glance.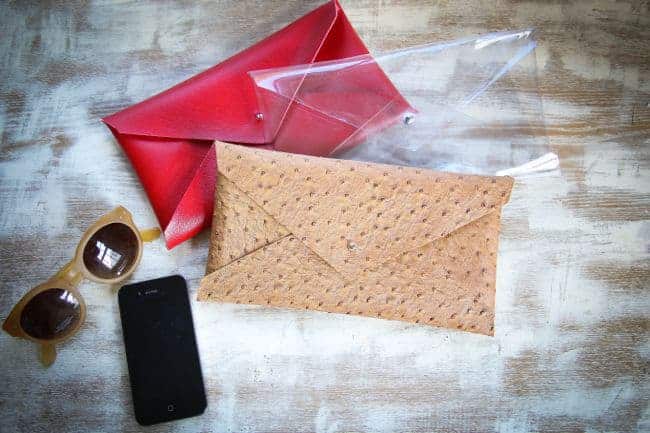 I've seen tiny no sew pouches for business cards, and thought, wouldn't that be awesome as a clutch? After a bit of playing around, I came up with a pattern that's big enough to make a clutch for when you don't want to carry a purse. But it's also small enough to keep in your purse for make-up, diapers, whatever. Bonus!
DIY Pouch with no sew vinyl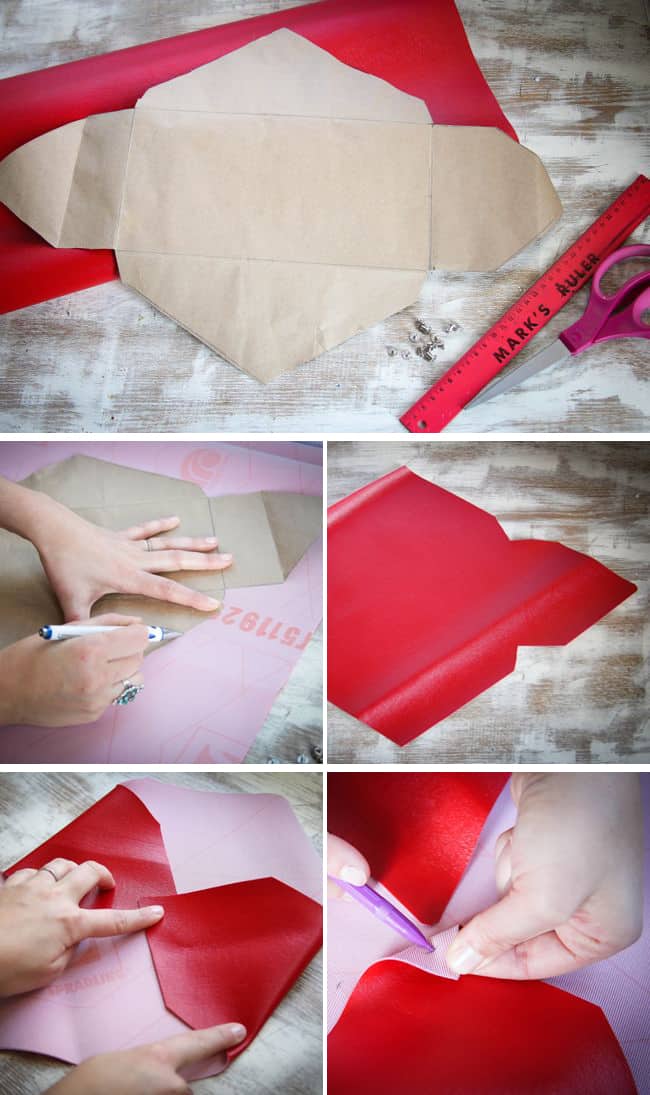 To make a vinyl pouch, you will need:
Small piece of vinyl. Clear vinyl is the easiest to work with - and you want to buy the thickest weight vinyl. The pattern also worked well with 2 other old pieces of vinyl (the red and the animal print).
Template. You can download my template here, but be warned - it is not to scale. The pattern is bigger than an 8.5x11 piece of paper so you will need to draw the pattern. If you want to make several pouches, draw a pattern to keep. I cut mine out of a paper trash bag. (If anyone has a better idea of how to give away this pattern, please let me know!)
Pencil, ruler, scissors
Step 1: Draw out the pattern on the vinyl and cut.
Step 2: Fold in the outer flaps and mark where they overlap with a pencil.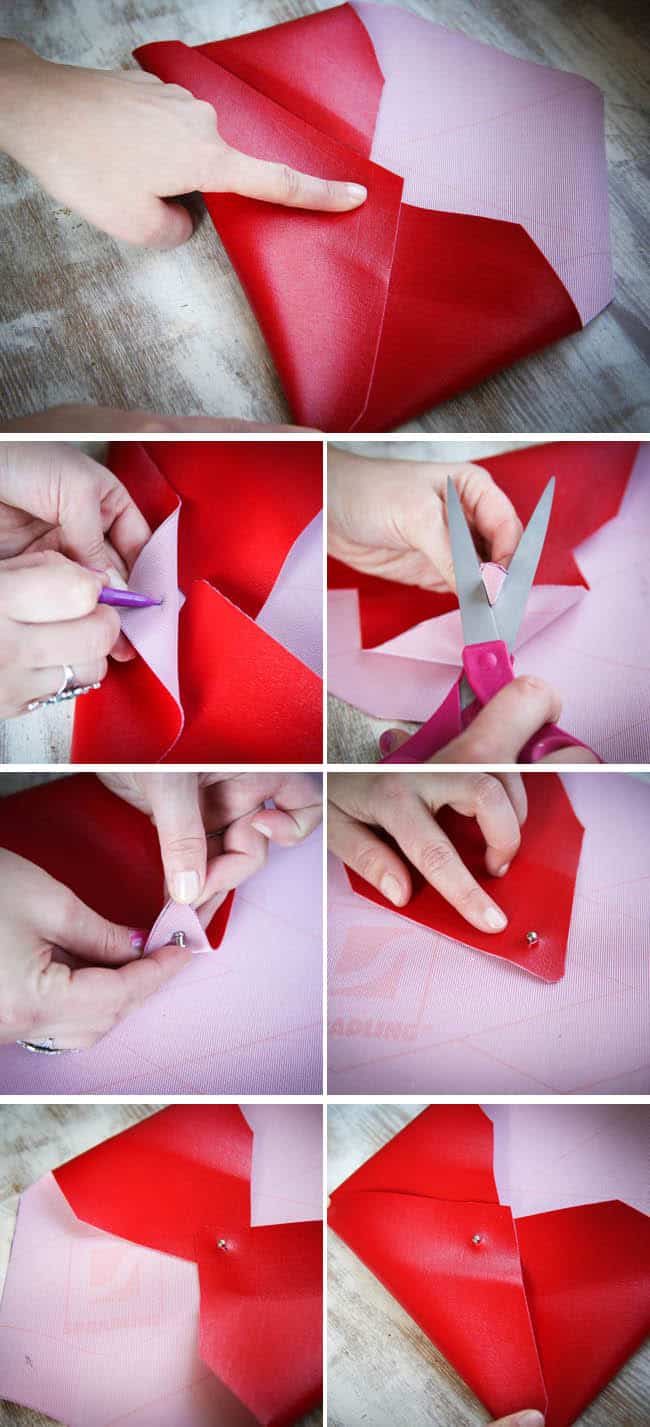 Step 3: Fold up the bottom flap and mark where it meets the side flaps with the pencil.
Step 4: Cut a tiny hole at each of the 3 marks with your scissors. Starting from the inside of the pouch, insert the button stud. Put the stud through the side flaps first and the bottom flap last. Then screw in the back of the stud.
Step 5: Fold down the top flap and cut a small hole where it meets the stud. This will be your closure.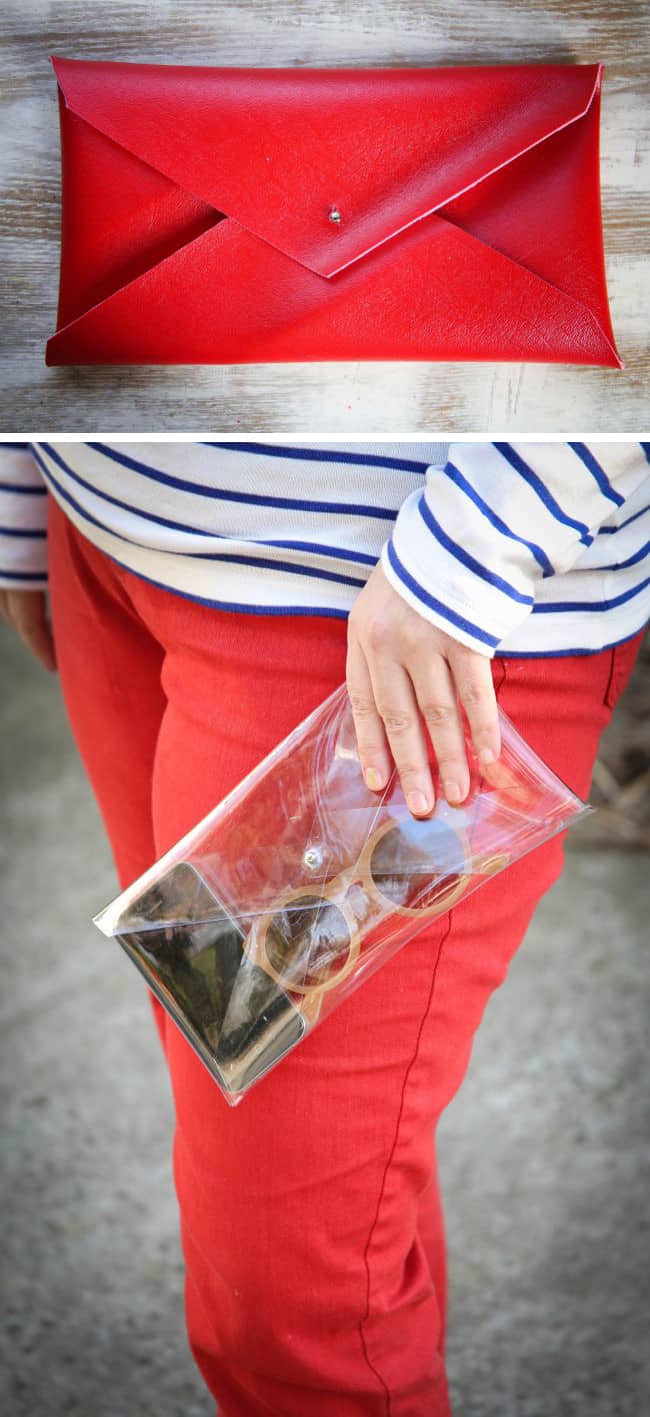 If the sides of your pouch are sticking up, press them down with a book for a day or so. Then have fun picking out stylish accessories to put in it.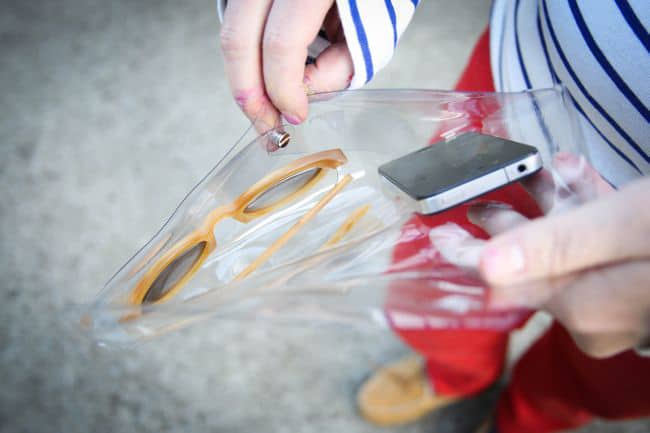 Hey, no more guessing what's inside! :)
37