As the holiday season approaches and Fall birthdays arrive, I (Katie) can't collect gift ideas quickly enough!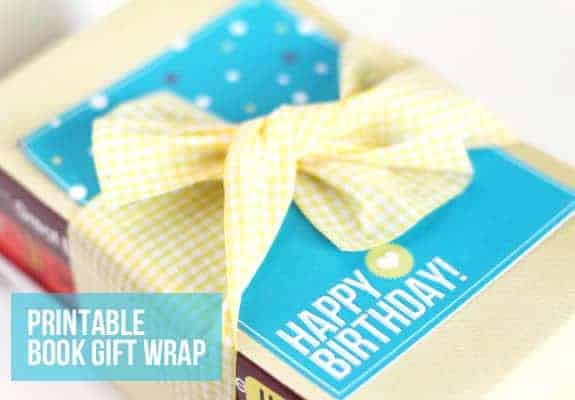 Do you guys find the season of giving has already started? There are so many Fall birthdays! Books are my go-to gift. A book says, "I care enough to know your hobby/interest" but it's not like picking a piece of clothing out for someone. It's just the right amount of thoughtful. With that in mind, I've created four printables for you to spice up your book giving!

There are two for the holidays and two for birthdays. Click to download: the holiday book gift wrap and the birthday book gift wrap.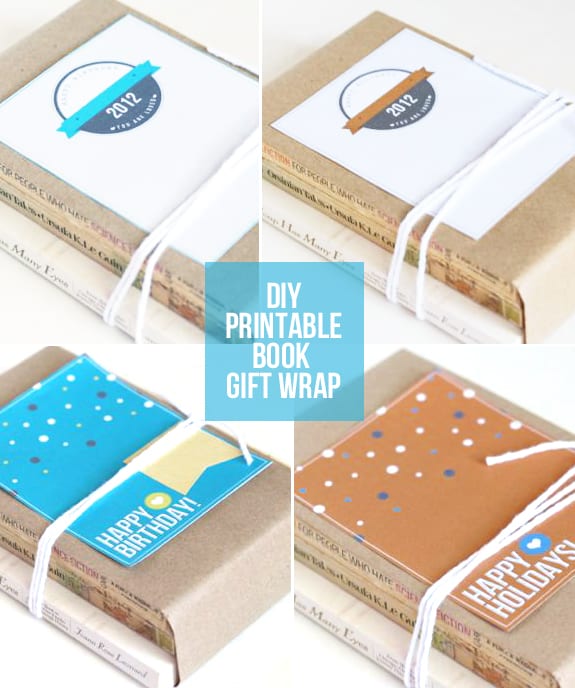 Here's how I used these for gift wrapping.
Step 1: Cut a few strips of paper (2-3 depending on the length of your paper and your books). Make sure you cut the width to match the top book in your stack.
Step 2: Tape those strips together, wrap around your stack and secure.
Step 3: Wrap string or ribbon from the opposite side of your paper strip. This is sure to keep your stack all in one place.
Step 4: Embellish (the fun part!). Print a printable onto card stock and slide it under your string. Write a note, add stickers, buttons, etc.
P.S. You can also use these printables as notecards! P.P.S. You may have noticed the aqua printable is turquoise in my photo. That's because my printer is old and decrepit – it can't handle blue-green colors. So if anyone has any printer recommendations…
1