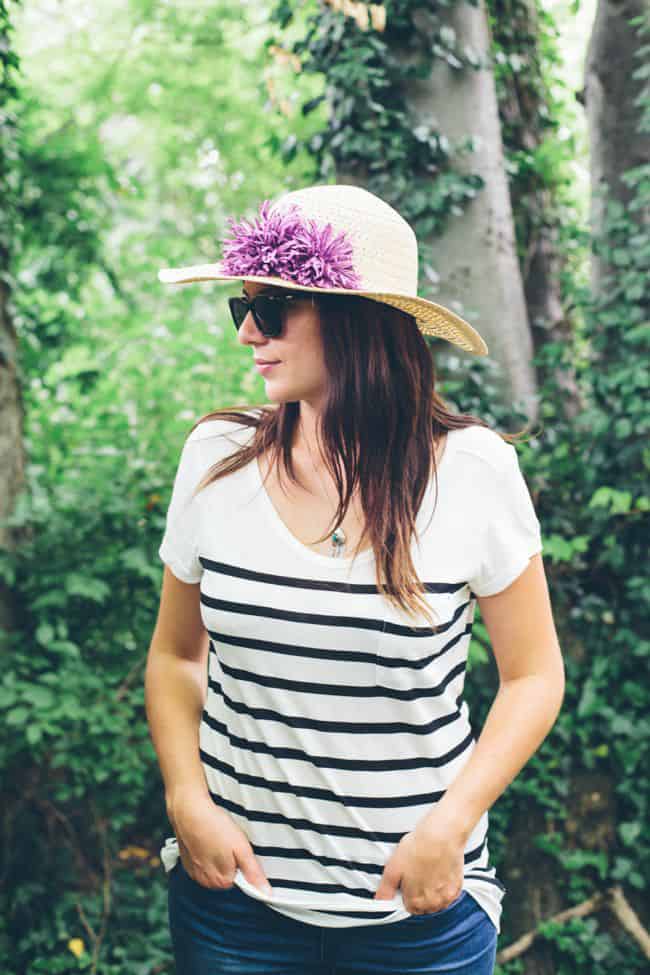 Making pom poms is one of those essential crafting skills. And I am late to the party! After learning to make tassels I figured pom poms should be next. And it turns out you use pretty much the same technique for both. Check another one off the blogger to do list!
These fun colorful pom poms make the perfect summer embellishment. Attach them to a hat, flip flops or even put several on a straw tote. Go nuts people because pom poms are awesome.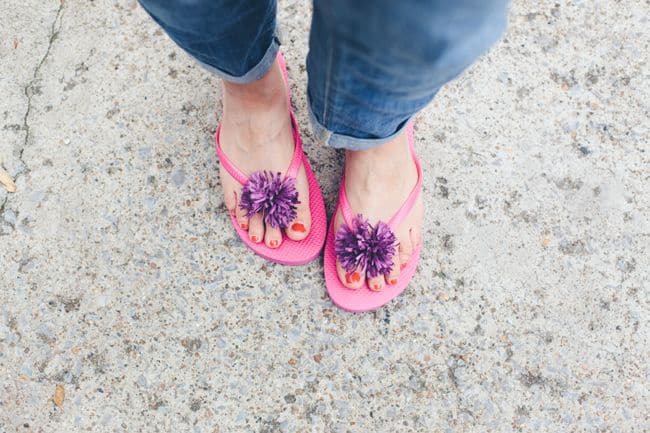 Supplies needed:
Raffia (available at the Dollar Store in the floral section)
Flip flops or sun hat (both are available at the Dollar Store)
Thin wire (optional)
These instructions are for the small flip flop pom poms. If you want bigger ones for a sun hat, then just use something wider – I used a big mod podge bottle – to wrap it around.
Step 1. Place end of raffia between your middle and ring fingers. Wrap it around your four fingers between 20-25 times depending on how large you want your pom pom.
Step 2. Cut the raffia tale and carefully remove the wrapped portion from your hand.
Step 3. Pinch the center of the raffia and wrap thin wire tightly around until secure. You can also use a piece of raffia or other thread to tie the middle. Just remember to leave extra length on your center piece to attach to hat or flip flops.
Step 4. Use small tipped scissors to snip the loops of the raffia and trim the ends.
Step 5. Fan out the pieces until you get the pom pom effect.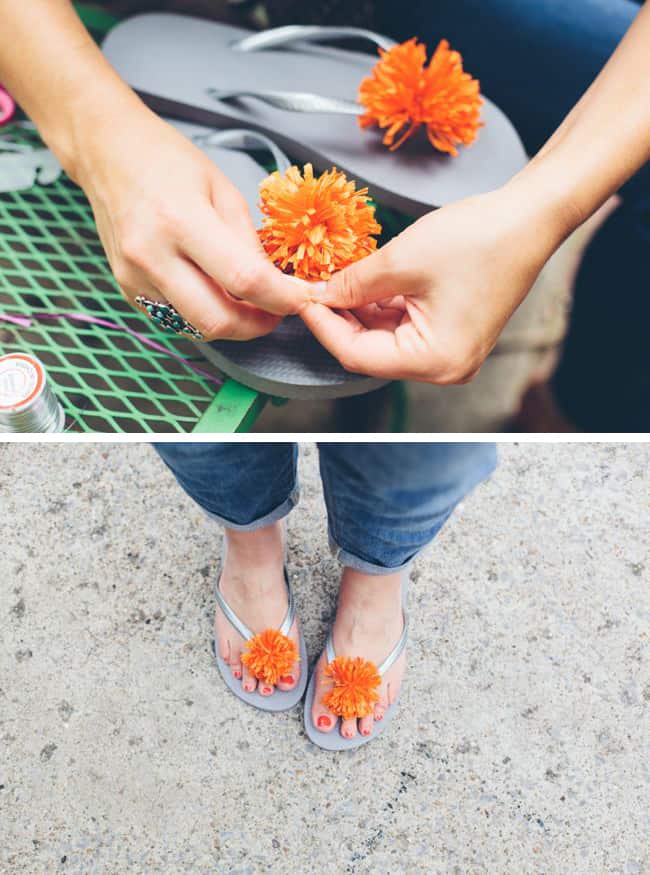 To attach the pom poms to flip flops, wrap the wire (or whatever you used for the center tie) around the strap. Make sure the wire ends are on the top of the flip flop so it doesn't poke your foot. I may be late to the party but now I'm bringing it everywhere I go!
19