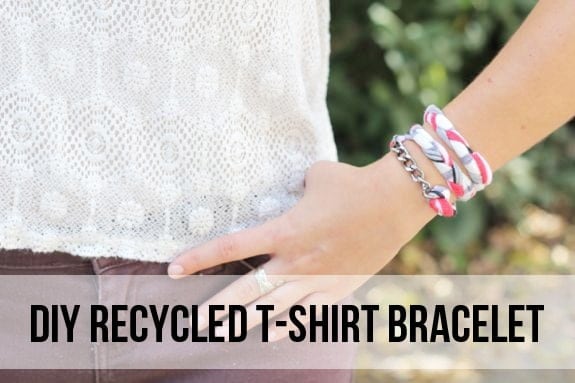 Guys, I have a problem. I am addicted to striped shirts. They are literally taking over my closet. Ok, stripes and pink. Apparently I dress like a 12-year-old. But I got rid of everything in my closet that 1) I haven't worn in ages or 2) I wouldn't wear even if it did fit.
Three striped shirts had to go. Cue sad violin.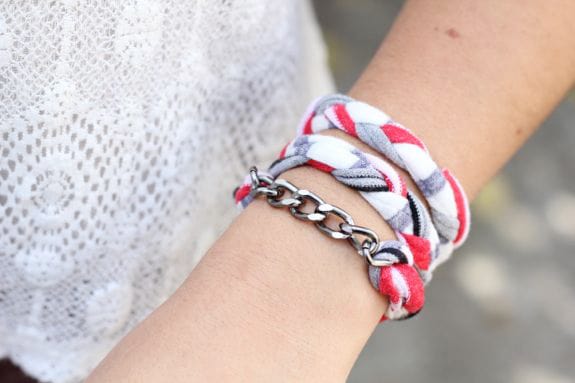 So I gave them a second life by turning them into jewelry. Because garlands and striped shirts are not safe from my need for cute accessories. Plus too-tight T-shirts will definitely fit my wrist – perhaps even make it look skinny (fingers crossed!).
DIY Braided Striped T-shirt Bracelet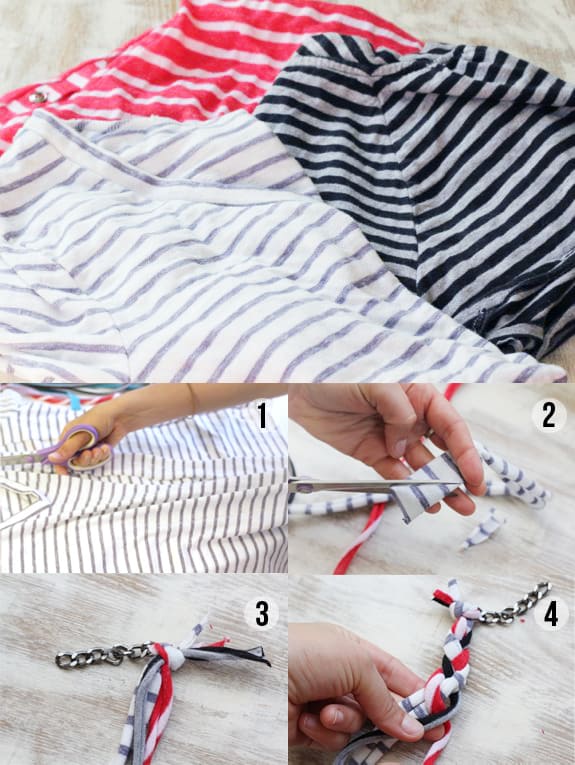 Step 1: Gather your ill fitting T-shirts and enjoy slicing and dicing them. (I highly recommend having a donut while doing this. Not sure why, but it made me feel better.) Cut strips up the front of the shirt for a two loop bracelet. Or cut horizontally if you want more loops. My strips were about an inch wide. After cutting your pieces, give them a stretch. This will lengthen the fabric and make the edges roll inward.
Step 2: Pull the three ends through you piece of chain. You might need to cut the edge to make it thinner – this will make it easier to feed the fabric through the chain link.
Step 3: Knot the ends. You can keep some of the fabric tail or cut it close to the knot. If you cut it all off, then apply a little glue to the ends.
Step 4: Start braiding! Finish by knotting the other side on the chain link.
Wear it as a bracelet…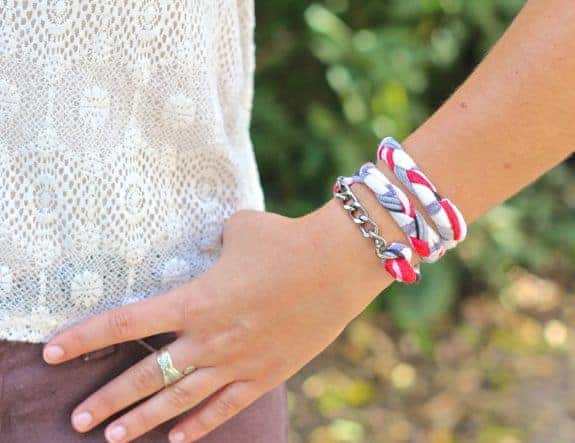 Or wear it as a necklace. Just use a longer piece of chain.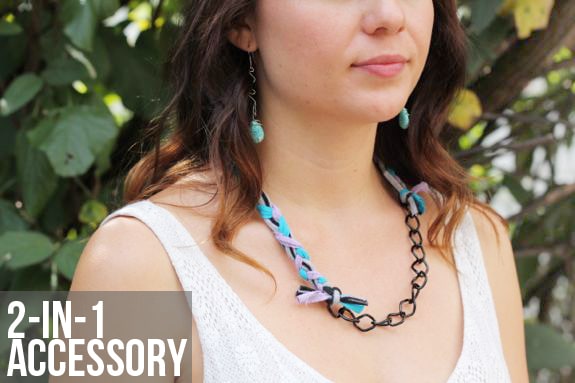 4