Hello, Hello Glow readers! Here is a little secret about me – I (Katie) am obsessed with bags. I always have been. When I was a toddler, I was affectionately referred to as "The Bag Lady." What can I say? I think it is difficult for one bag to fit all occasions. (I say the same thing about jackets and shoes… I see a pattern…). On top of my bag obsession, it is summer time. I am not sure why, but summer always makes me want to whip up some DIY bags.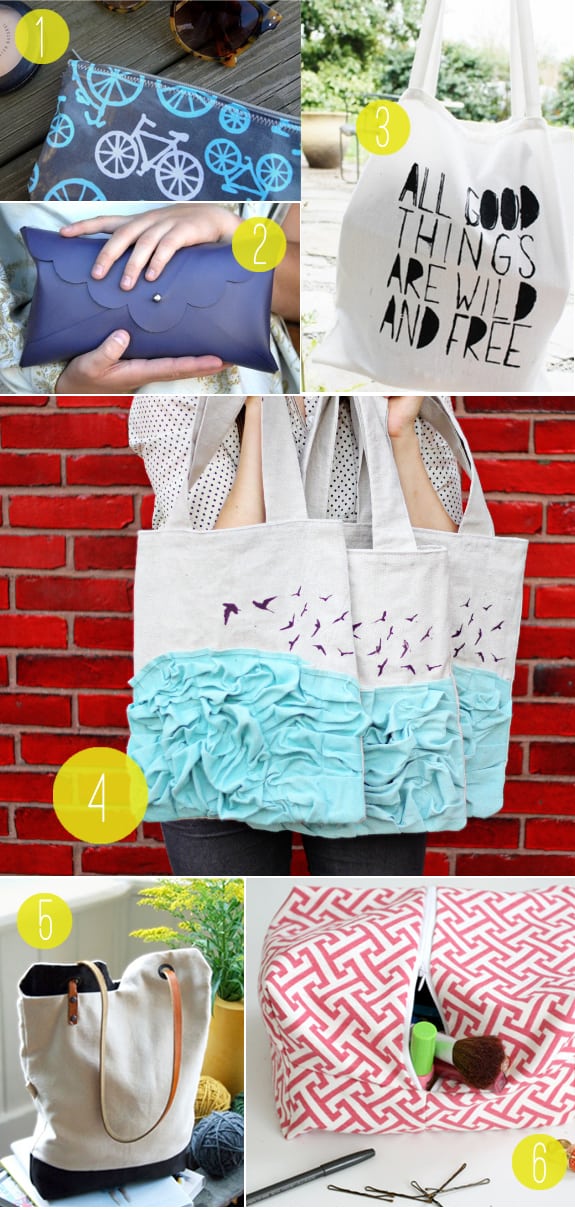 1) Bike Clutch 2) No-sew Diaper & Wipes Clutch 3) Quote Tote 4) Printed Image Tote 5) Minimalist Tote 6) Toiletries Bag
I rounded up some of my favorite DIY bags in varying degrees of difficulty. I haven't gotten my sewing machine out in sooo long so I might have to start back with the basics (i.e. no zipper). But adding an image to a basic tote bag is easy and fun – I might give it a go soon!
Is anyone else a bag hoarder? It's okay, you can admit it. This is a safe place. ;)
0