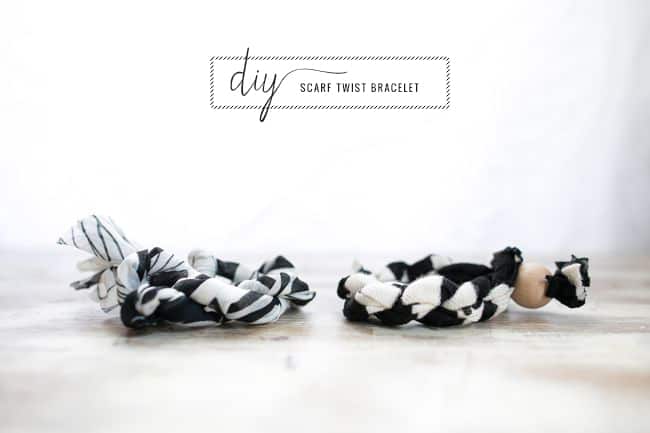 Who doesn't have a gazillion scarves that never get worn? I love buying them but always forget to wear them! Not long ago I was playing around with scarves and jewelry for this post and tried this fun way to twist an old scarf into a super easy bracelet. Yay for 5 minutes DIYs! And for recycling what's already in your closet!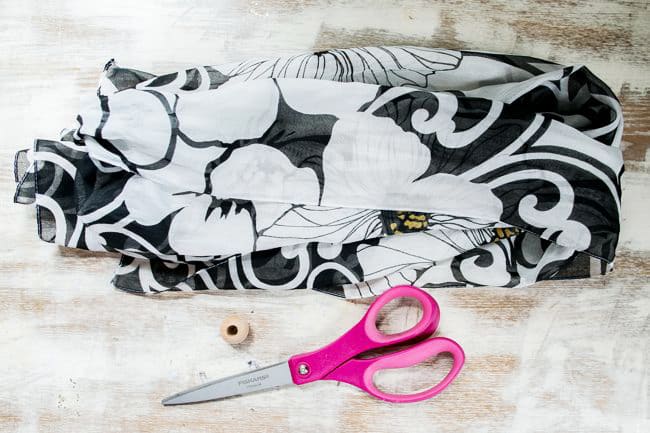 Supplies needed:
Old scarf
Wooden bead
Scissors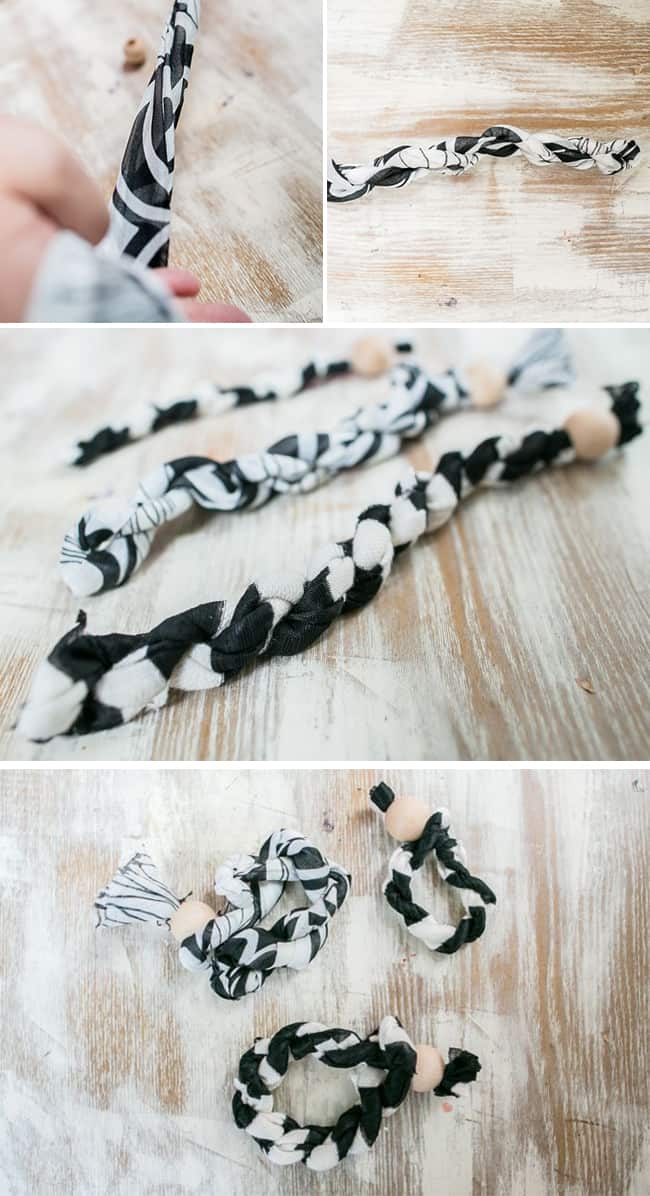 Cut a strip from an old piece of scarf about 6 inches wide. Don't worry about the length yet. Holding one end firmly start twisting the fabric at the other end. When done twisting bring the end pieces together and the material will twist together.
Check the length to see if it fits your wrist. If the scarf was super long, you can let the bracelet wrap a couple of times. Cut the length if needed, making sure you keep an extra couple of inches on the end for the bead. After cutting, you might need to re-twist to keep it tight. Add a bead to the open ends of the scarf and attach via the loop on the other end. You're done!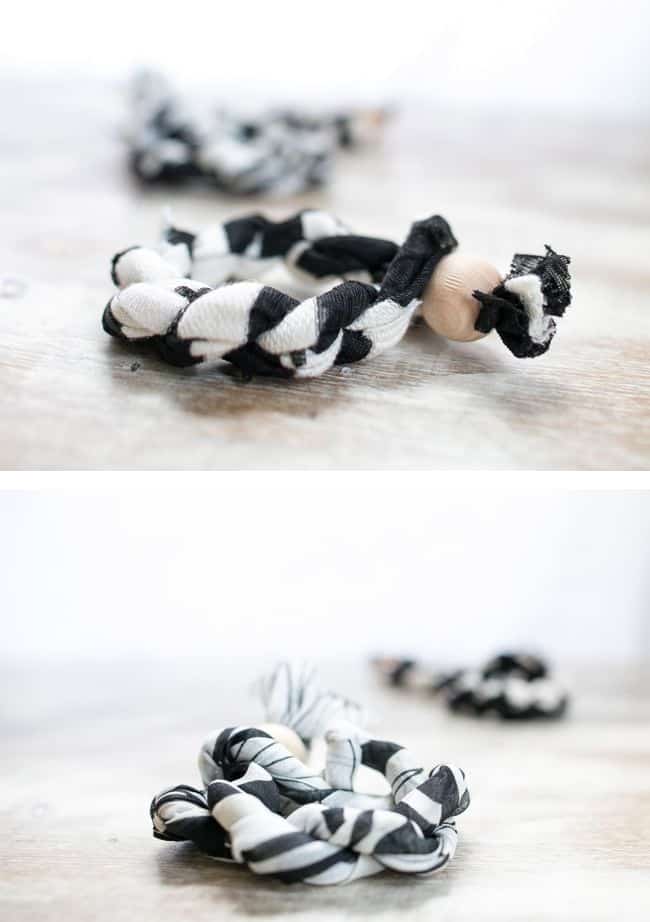 Yet another way to add more stripes to your wardrobe. You're welcome.
45