For Mark's birthday a couple of weeks ago I took up my Sharpies to personalize plain mugs I picked up at Goodwill for 50 cents. (Quick tip – Goodwill has tons of great glassware for super cheap!)
After learning here that I could decorate with pens and then set the design by baking, I had to try it. It was super fun to draw and color (even for a artistically challenged person like myself) because if you goof up you can just wash it off! So here's how to make a DIY sharpie mug:
DIY Sharpie Mug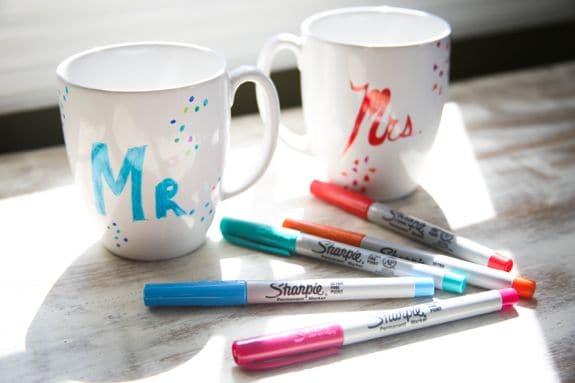 You'll need: A plain, oven safe mug and Sharpie markers of any color. I used my bright markers, which have a pretty fine point. A thicker point would probably make it easier to fill in letters or designs.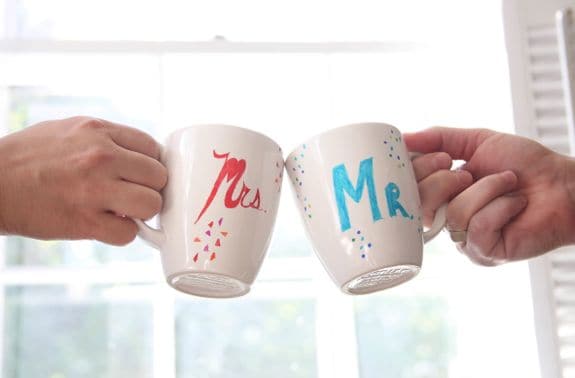 After you finish your design, bake for 30 minutes at 350 degrees. Hand washing is recommended!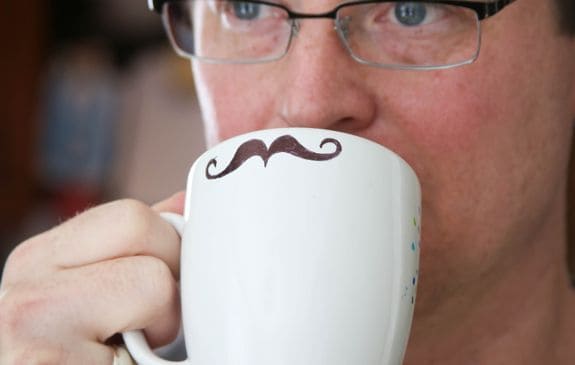 Mark's mug got a little extra 'stache. It makes me giggle every time I see it. :)
3