Shimmer is having a moment. First the unicorn frappuccino and now all things glittery and iridescent are showing up in beauty products. This Frank Body's coffee shimmer scrub has a crazy 50,000 person waiting list. WHAT? (Fortunately for y'all, we hacked that one.)
We're all about glowing from the inside out but sometimes a little extra help doesn't hurt. And these shimmery DIYs are like literal highlighters for your body. But the goal is a dewy glow – not to light up like a New Year's Eve disco ball – so these recipes are more subtle, more natural. Read on for 7 ways to add a little subtle shimmer to your summer.
1 / 7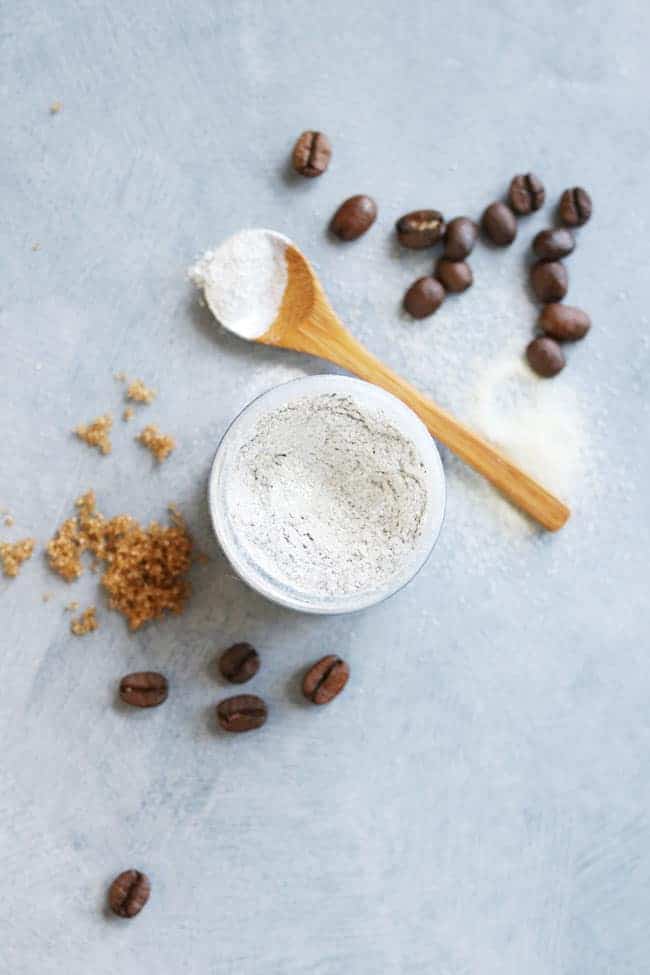 Thanks to the addition of mica, this scrub doesn't just buff away dry skin but it also leaves behind a soft shimmer. Just hop in the shower and scrub away. After you rinse off, you'll be left with glistening skin, perfect for drawing attention to sun-kissed shoulders, legs and arms.
DIY Unicorn Shimmer Body Scrub For Glowing Skin from Hello Glow
30