Guess what all the ladies on my Christmas list are getting this year? A sleep mask! Ok, ok, not exactly groundbreaking, I know. But I'm also giving them my new favorite thing – a silk pillowcase. A beauty trick I just learned from my hairdresser, the pillowcase is a miracle for morning hair. It feels amazing AND you don't wake up with hair standing straight up. This is life changing for a gal with high voltage hair every morning!
A super-soft sleeping mask and a silk pillowcase is the perfect recipe for beauty sleep and I'm sure everyone on my gift list is going to love them. Having your hair way more controllable in the morning is also a huge time-saver—I'm always down for making more time for the things that matter, so having managable hair and more time for life is a huge win!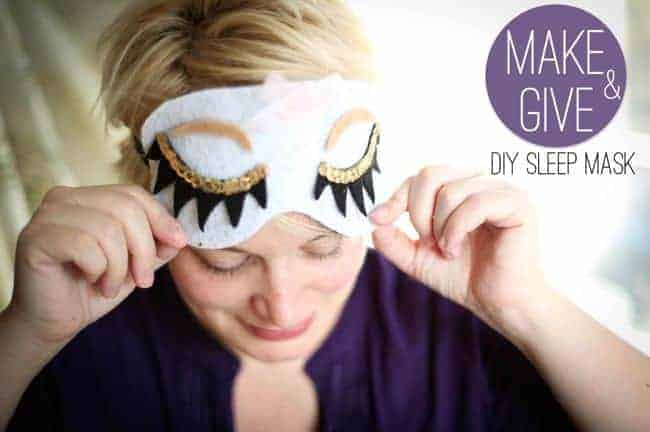 The sleep mask design is straight from my obsession with Criminal Minds. (Though I seriously don't recommend watching that show late at night.) Tech goddess Garcia sported this mask and I had to have it!
So order a few pillowcases and whip up a few masks – it's super easy! No sewing machine required, but it does need a little bit of hand-stitching. Hot glue makes the decals stick on super easily, so you don't need to worry about that either.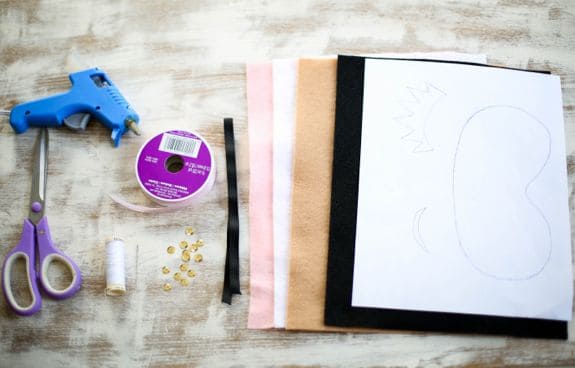 DIY Sleep Mask
You'll need:
Download Eye Mask Template
Felt in white, black, pink and tan
Short piece of elastic
Gold sequins (optional)
Needle & thread
Pink ribbon
Scissors and hot glue gun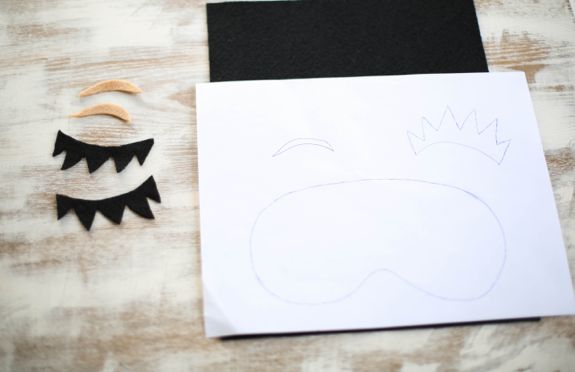 1. Download the template and cut out 2 eyelashes and 2 eyebrows. Also cut 2 face mask shapes – one in white and one in black felt. The more layers of felt, the better the mask will be at blocking out light. 2 or 3 layers is usually the sweet spot for blocking enough light, while not getting too thick to work with!
2. Hot glue the white and black mask pieces together and add the felt eyelashes and eyebrows. Tie a pink bow with ribbon and attach with glue. Add sequins if using. They can be a little finicky, but should stick just fine with careful gluing. If you're feeling a little bougie, rhinestones also make for good decals stuck to the masks—wouldn't one made of navy blue felt covered in 'stars' be super cute?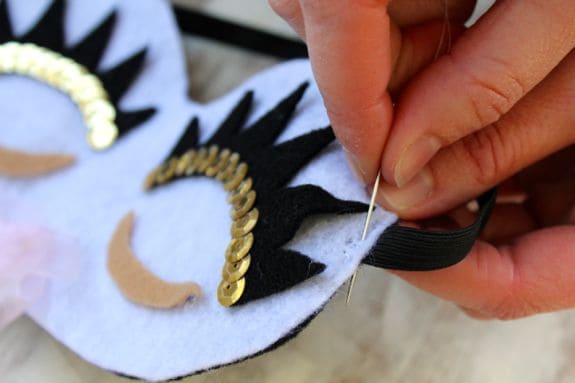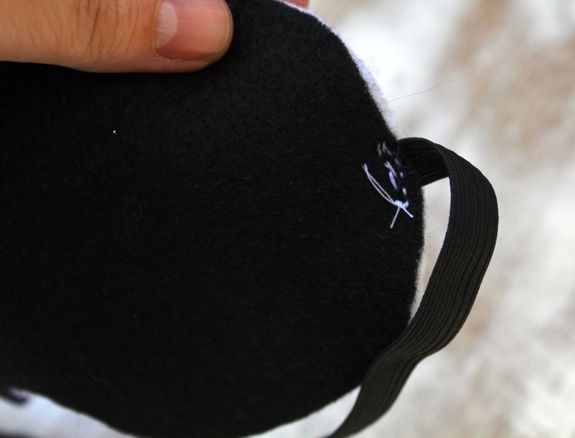 3. Cut a piece of elastic that fits your head and sew it to the felt on both sides. Make sure to sew them on evenly, or else your giftee will have a wonky-fitting mask!
Voila!
So darn cute, right? Perfect for whipping out on a flight (or anywhere, really) if you need some shut eye. Just look at those lashes! Feel free to experiment with different colors or even with making the eyes look like they're winking!
Another cute idea is adding winged eyeliner shapes to the eyelids. Literally, go ham and do whatever you want to your eye masks! Everyone's sure to love their custom sleeping mask, made just for them. Have finished up your make + give gifts?
33