Guess what all the ladies on my Christmas list are getting this year? A sleep mask! Ok, ok, not exactly groundbreaking, I know. But I'm also giving them my new favorite thing – a silk pillowcase. A beauty trick I just learned from my hairdresser, the pillowcase is a miracle for morning hair. It feels amazing AND you don't wake up with hair standing straight up. This is life changing for a gal with high voltage hair every morning!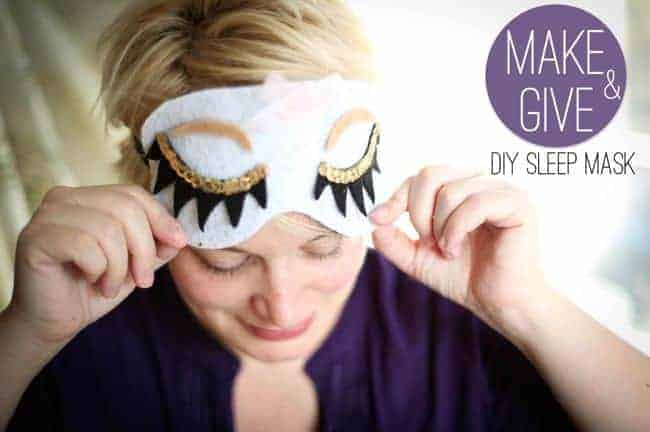 The sleep mask design is straight from my obsession with Criminal Minds. (Though I seriously don't recommend watching that show late at night.) Tech goddess Garcia sported this mask and I had to have it! So order a few pillowcases and whip up a few masks – it's super easy!
DIY Sleep Mask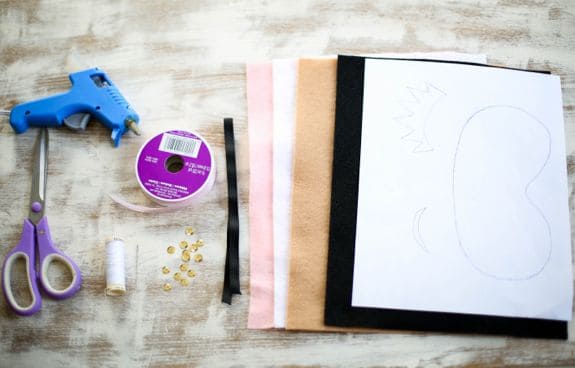 You'll need:
Download Eye Mask Template
Felt in white, black, pink and tan
Short piece of elastic
Gold sequins (optional)
Needle & thread
Pink ribbon
Scissors and hot glue gun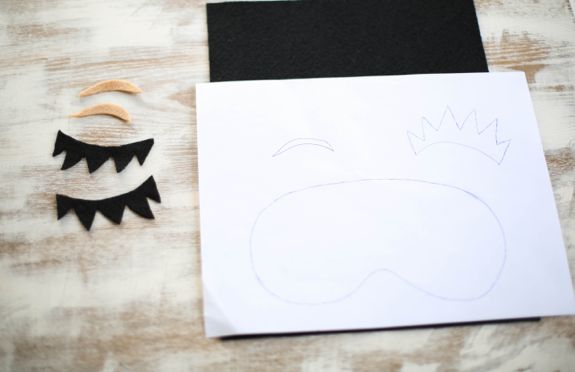 1. Download the template and cut out 2 eyelashes and 2 eyebrows. Also cut 2 face mask shapes – one in white and one in black felt.
2. Hot glue the white and black mask pieces together and add the felt eyelashes and eyebrows. Tie a pink bow with ribbon and attach with glue. Add sequins if using.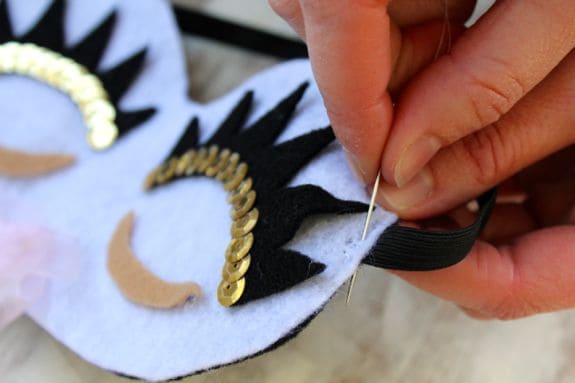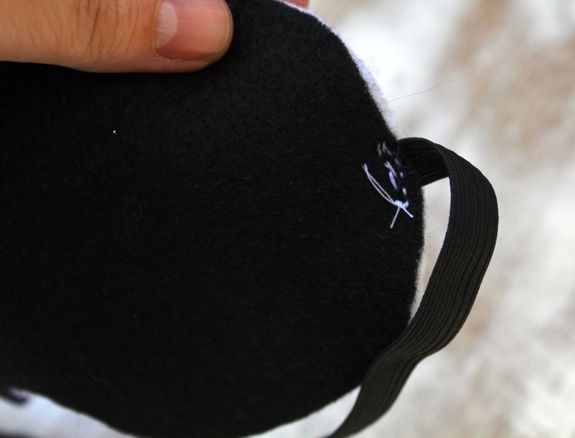 3. Cut a piece of elastic that fits your head and sew it to the felt on both sides.
Voila!
So darn cute, right? Have finished up your make + give gifts?
22