Solid perfume is one of my new favorite beauty discoveries. I bought a small one a while ago for my green beauty basket and loved how it smelled. Since I gave that one away, I thought it would be fun to make my own and play around with different scents.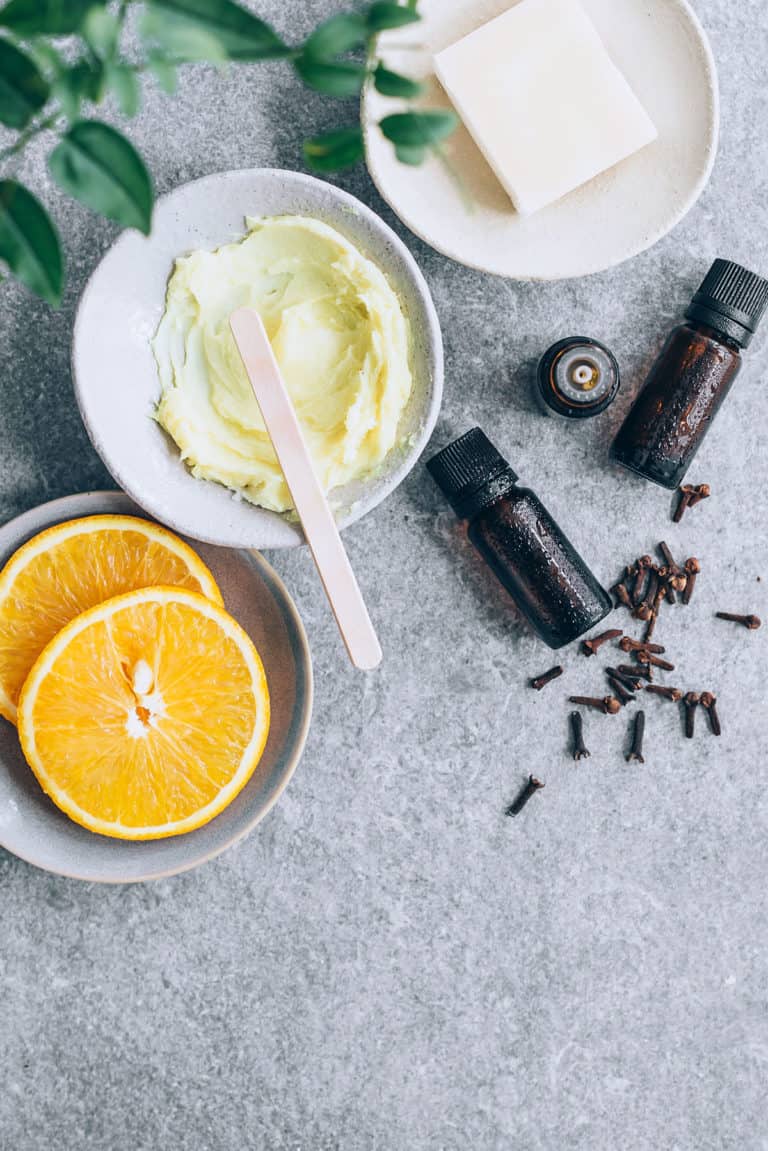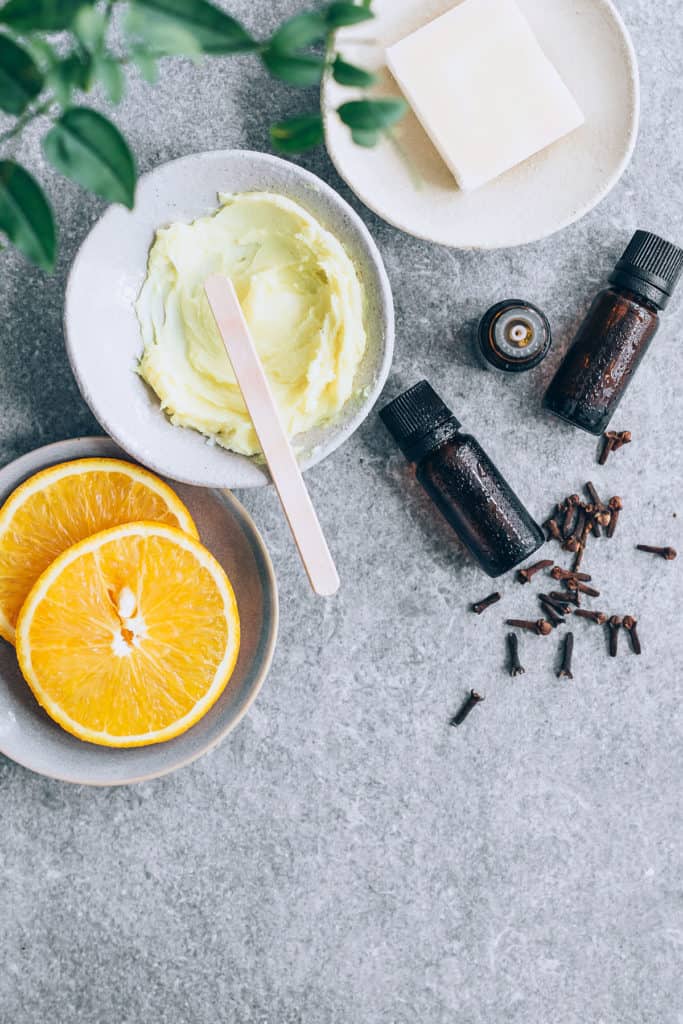 And you can keep it in your purse! Because who remembers to put on perfume in the morning? And if you do, the smell is gone in no time. Solid perfumes are super portable and you can touch up anytime. Funny story, my perfume bottles have become toys for the kids – they LOVE to douse themselves while playing dress up. You can smell them coming a mile away.
Solid perfumes are honestly a game-changer, IMO. First, they're much more travel-friendly than their traditional counterparts—you don't have to worry about them breaking if they're packed in your check-in bag, nor do you have to worry about them being taken away by TSA because they're no longer considered liquid.
They're also alcohol-free, unlike regular perfumes. Alcohol can be super irritating to skin—in comparison, the base of this solid perfume is almond oil and beeswax, two super skin-friendly ingredients!
You'll also find that solid perfumes last way longer—and I don't just mean how the scent lingers. Because solid perfumes are quite concentrated to use and you have full control over what you use, you won't go through it as quickly as regular perfume.
TBH, it's way too easy to accidentally spray perfume everywhere, wasting product and potentially annoying others with it wafting around. So if that's not reason enough to try solid perfume, I don't know what is! However, if you're already here, you probably already want to make some perfume—so let's run through the recipe.
DIY Solid Perfume
To make your own solid perfume, first combine a small amount (about 2 teaspoons) of almond oil with your essential oils. My favorites scent combinations were orange with a bit of clove and peppermint with lavender. Add just a drop or two of each essential oil at a time until you have a scent you like.
Then melt a small chunk of beeswax (you can get small pieces at most health food stores) in a small glass dish in the microwave. Add the oil mixture and stir to combine. Then pour into a small container and let it sit to harden.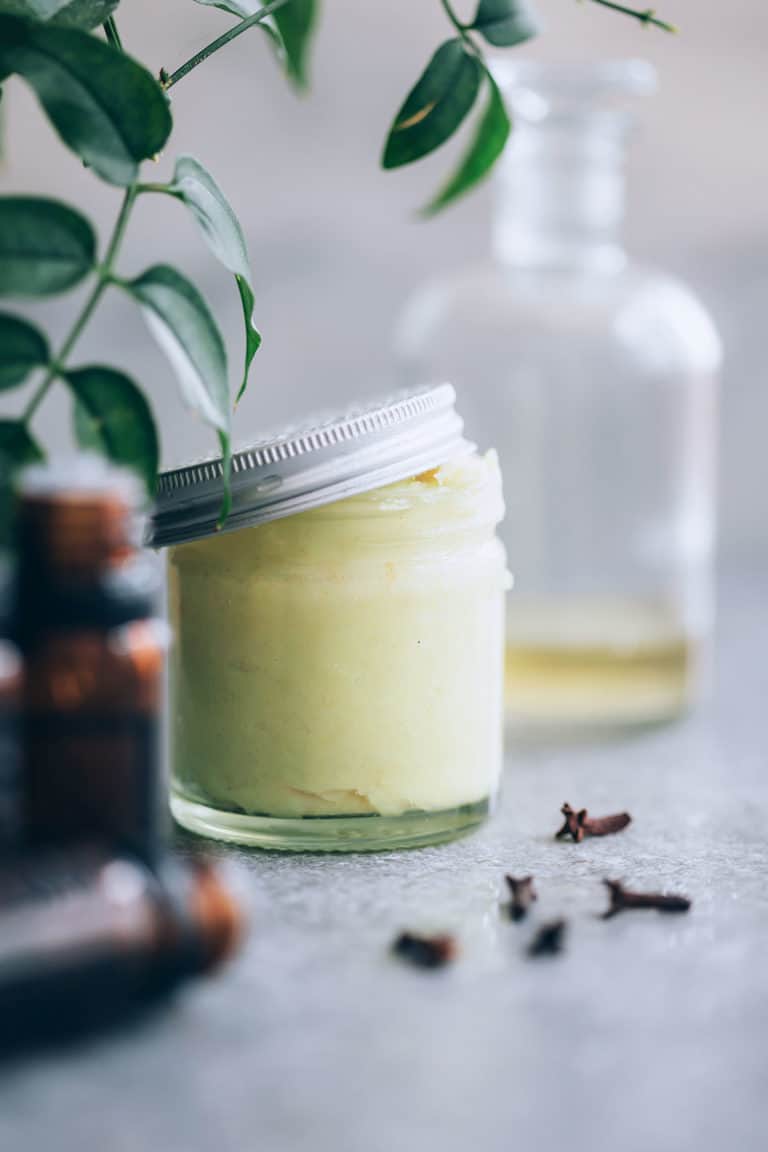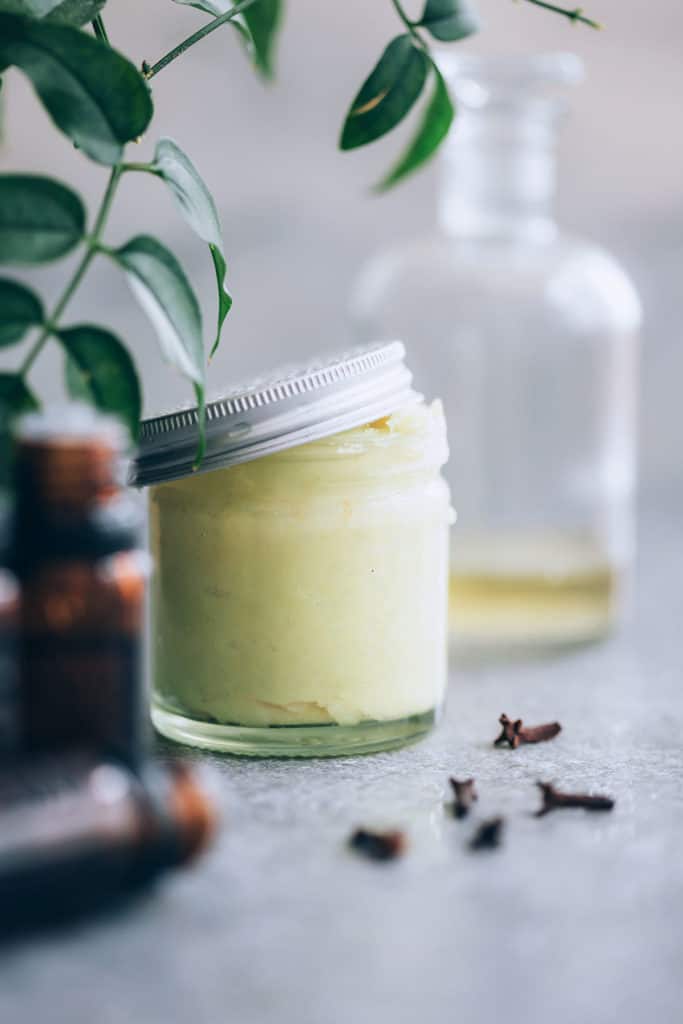 Bonus! Add a small amount of shimmery powder or eye shadow to give your perfume a bit of sparkle. Make sure to do this before letting your perfume sit to harden, though!
Like with all perfumes, make sure to take advantage of your pulse points. These are the parts of your body where your pulse is close to the surface, and this helps to make scents stronger and last for longer. Pulse points include your neck and inside of your wrists—the perfect places to add a little dab of your new bespoke perfume.
Have you ever made solid perfume? What scents do you love?
164