Solid perfume is one of my new favorite beauty discoveries. I bought a small one a while ago for my green beauty basket and loved how it smelled. Since I gave that one away, I thought it would be fun to make my own and play around with different scents.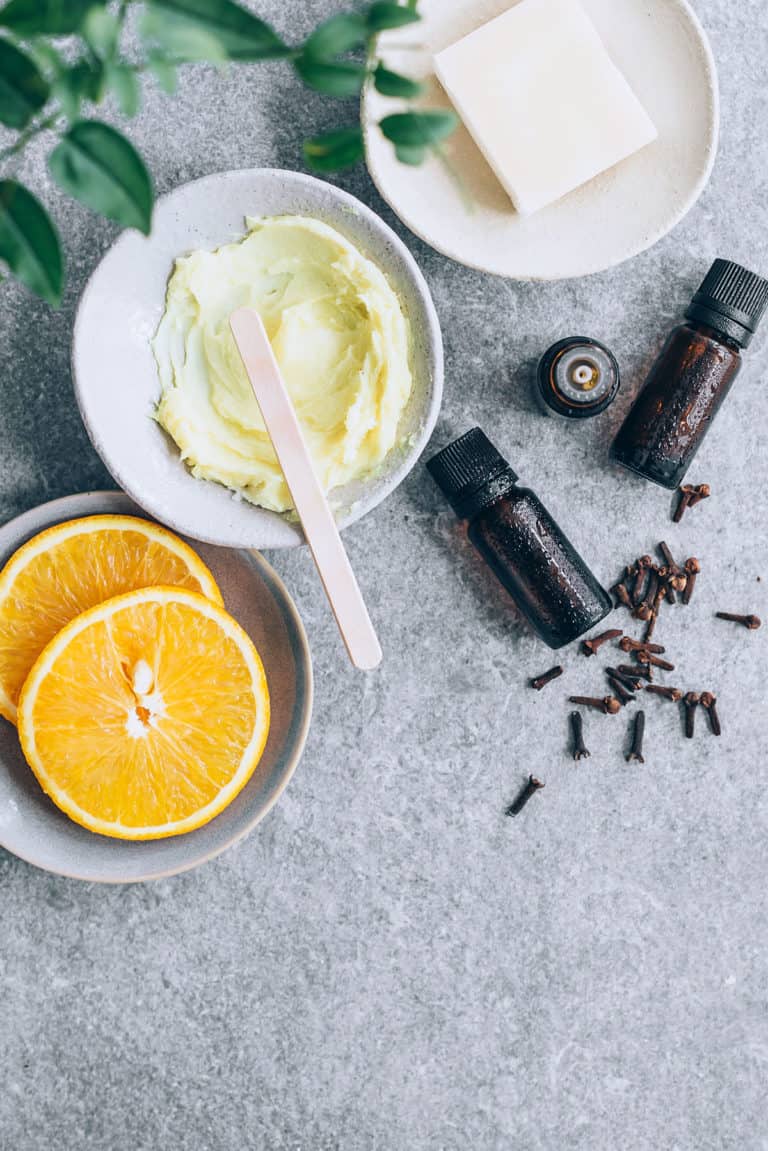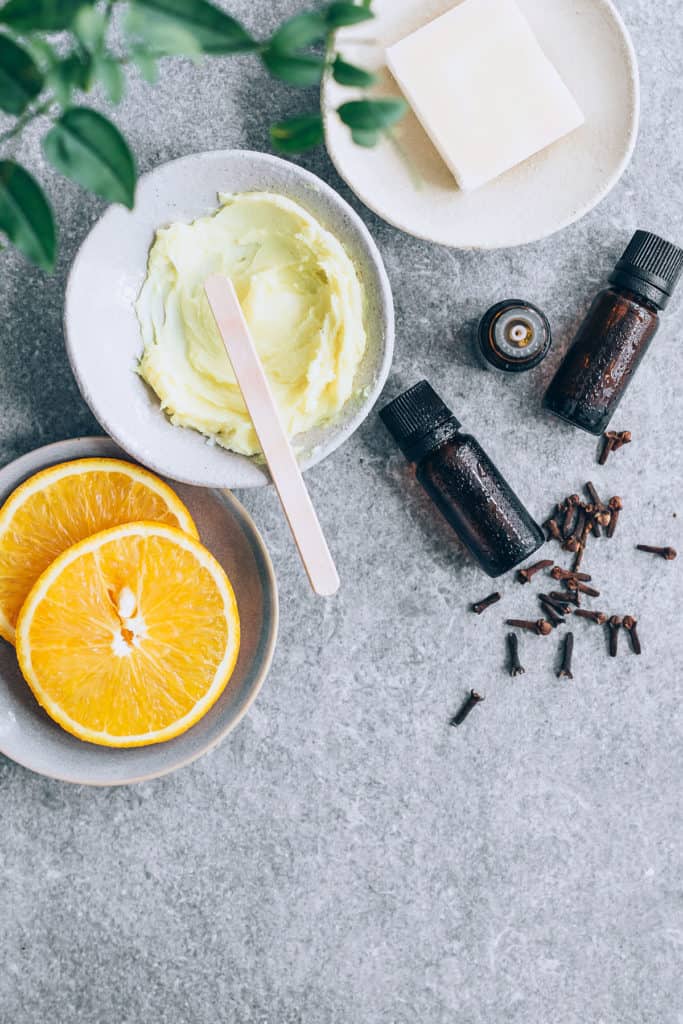 And you can keep it in your purse! Because who remembers to put on perfume in the morning? And if you do, the smell is gone in no time. Funny story, my perfume bottles have become toys for the kids – they LOVE to douse themselves while playing dress up. You can smell them coming a mile away.
DIY Solid Perfume
To make your own solid perfume, first combine a small amount (about 2 teaspoons) of almond oil with your essential oils. My favorites scent combinations were orange with a bit of clove and peppermint with lavender. Add just a drop or two of each essential oil at a time until you have a scent you like.
Then melt a small chunk of beeswax (you can get small pieces at most health food stores) in a small glass dish in the microwave. Add the oil mixture and stir to combine. Then pour into a small container and let it sit to harden.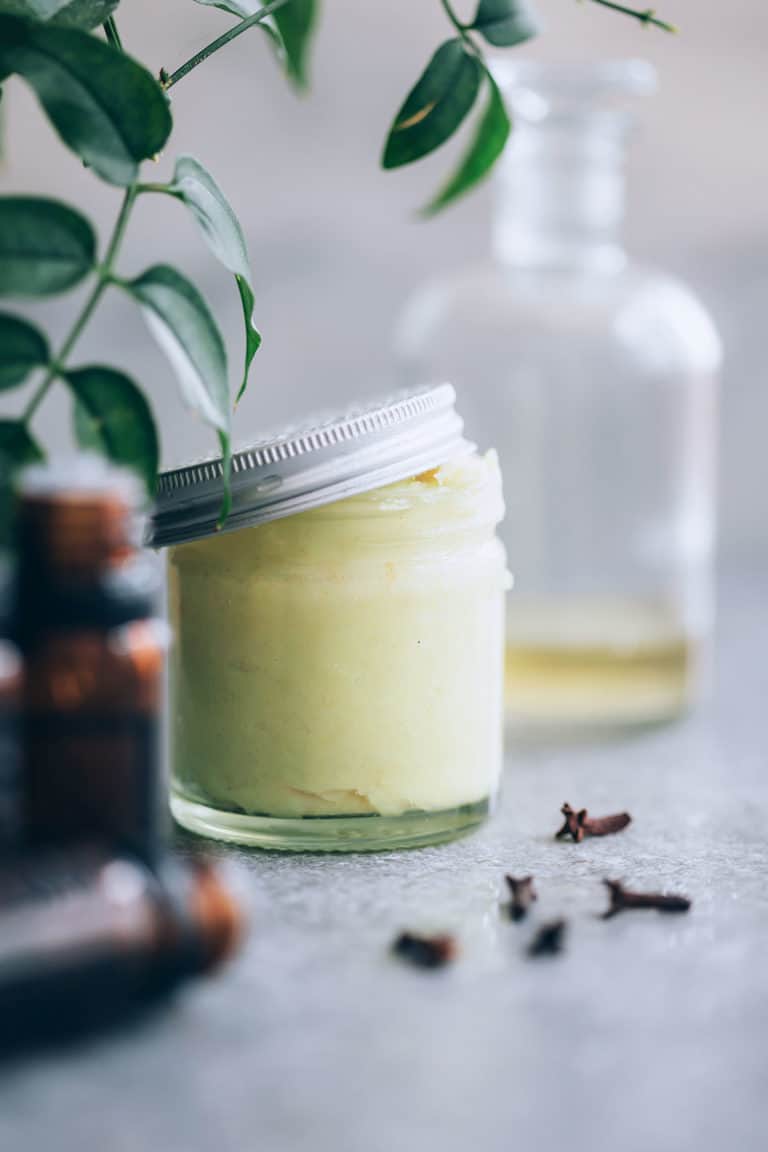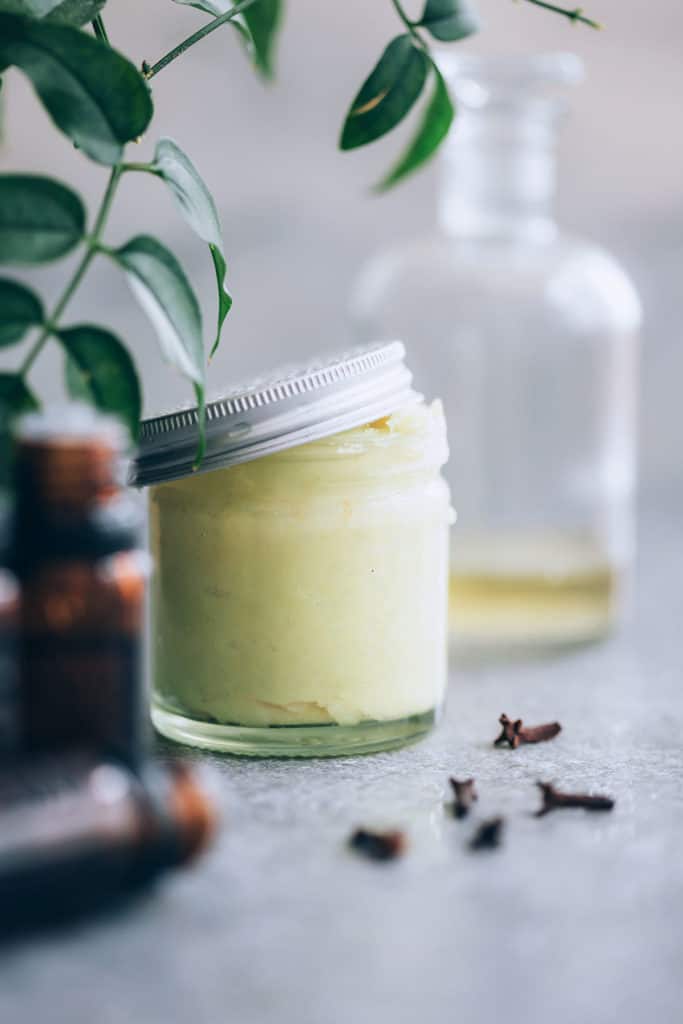 Bonus! Add a small amount of shimmery powder or eye shadow to give your perfume a bit of sparkle.
Have you ever made solid perfume? What scents do you love?
159