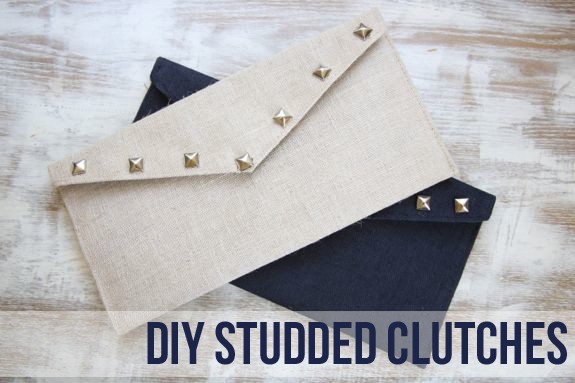 I've been hanging on to these Hobby Lobby clutches for ages. Lucky for you they are still in stock! And for just $4 you can't beat the price. There are so many fun things you can do to dress up these clutches but I decided to add some studs. You can also get these at Hobby Lobby for about $1.50.
DIY Studded Clutch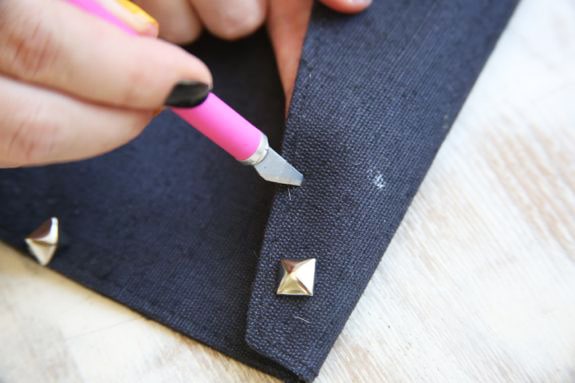 Play around with the studs until you decide on a design you like. I outlined the front flap with studs and then did a couple of rows on the back. The studs seem to look better when they are closer together. I tried to make a triangle on the black clutch but it's hard to see the shape.
Then use an exacto knife to cut a little slit and insert the stud. Or if you just do the back, it's thin enough that you could poke it through without cutting.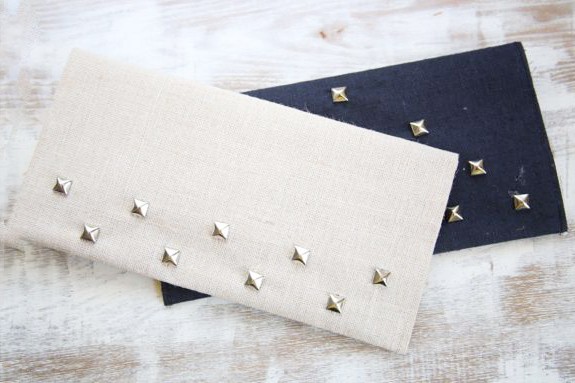 How's that for a simple DIY? Now they are perfect for date night!
2