Are you as obsessed with succulents as we are? While most plants require a lot of attention, I love that succulents thrive even when you forget to water them. In fact, I've had some go without any care for months only to look better than ever when I eventually remembered them. And I can't get over how cute they are when they're tiny! Absolutely perfect for decorating small spaces or giving as a house warming gift.
Read our succulent guide to make sure you're keeping yours in proper conditions, and scroll down for some of our favorite DIY ways to upgrade your succulent garden. (Or, if you're not the DIY type, enter our Lula's Garden giveaway to get a pre-made succulent garden of your choice!)
1 / 7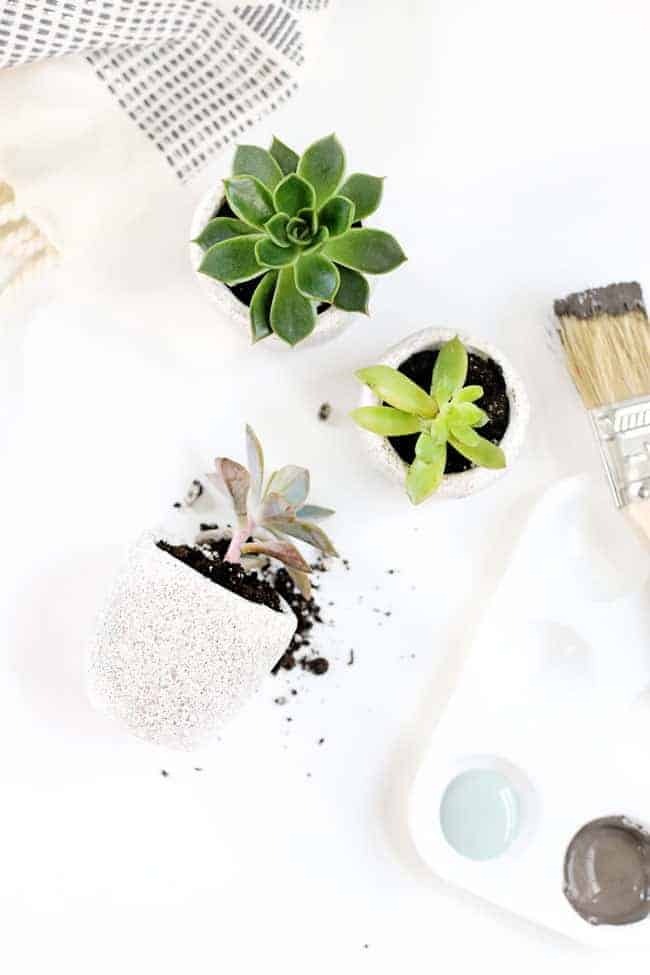 Cute, small succulents means cute, small planters! We made these with air dry clay and paint and we're still not over them!
DIY Mini Succulent Pots from Hello Glow
2 / 7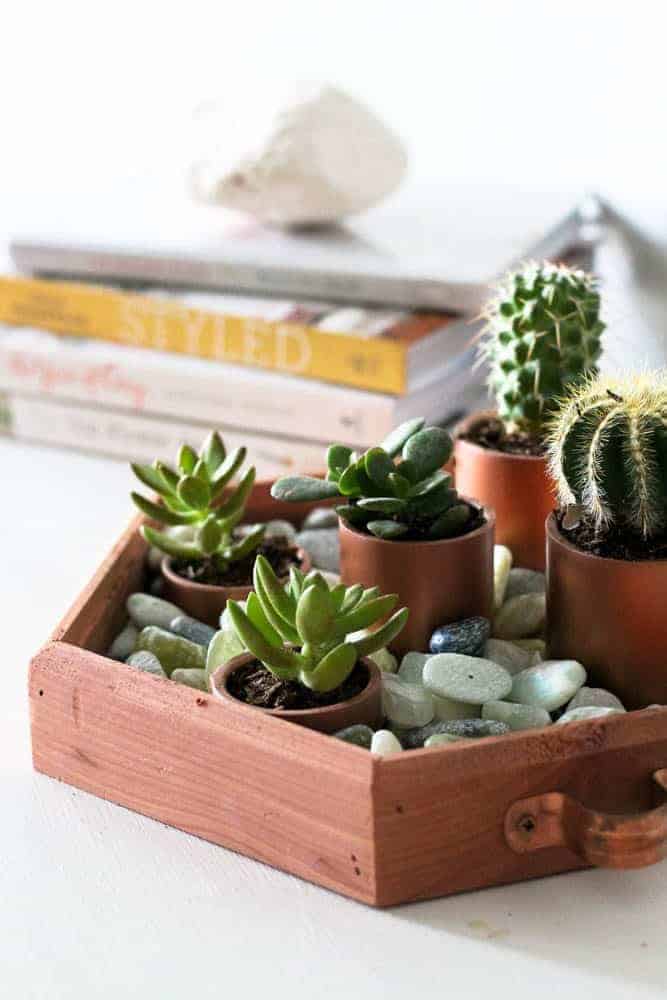 This project uses a bird feeder (!) and PVC coupling fittings to make a stunning succulent garden, which also works as a centerpiece for your next get together.
DIY Succulent Garden Centerpiece from Within the Grove
3 / 7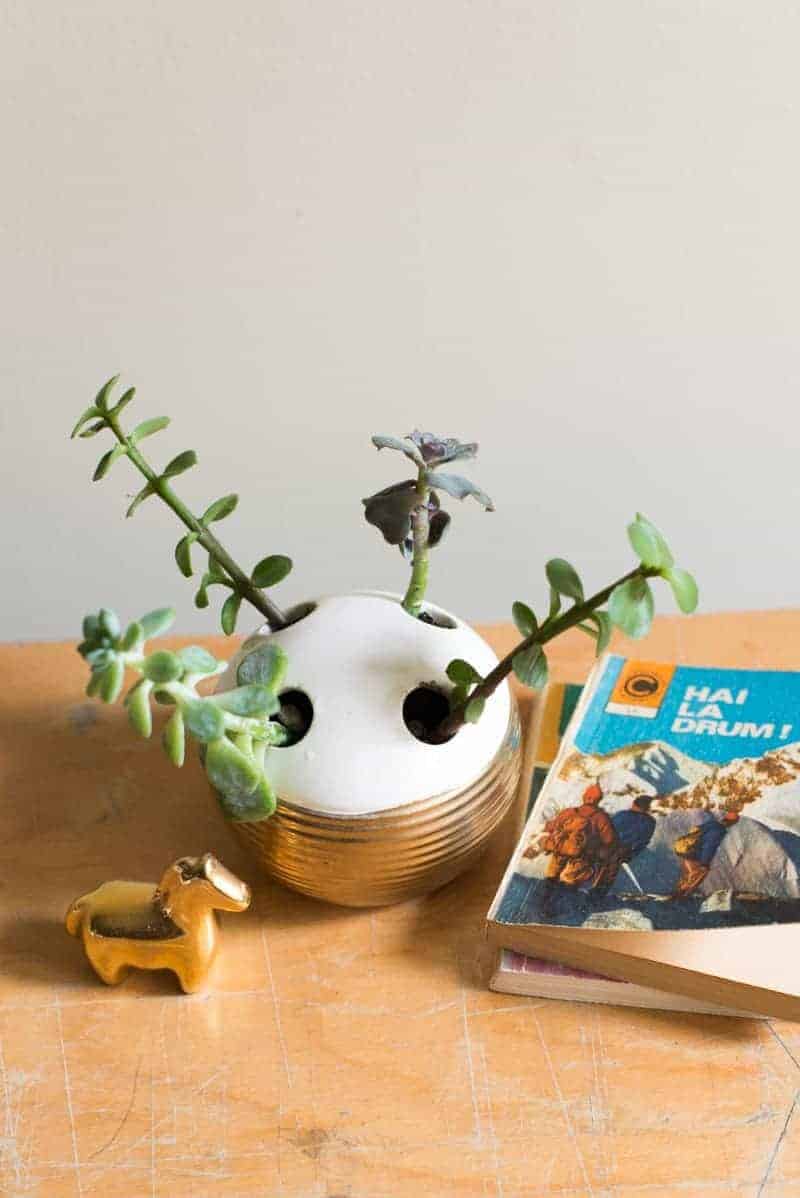 Turn one of those not-so-chic toothbrush holders into a super chic succulent planter in just a few steps. Upcycling at its best!
DIY Succulent Planter from a Toothbrush Holder from Kittenhood
4 / 7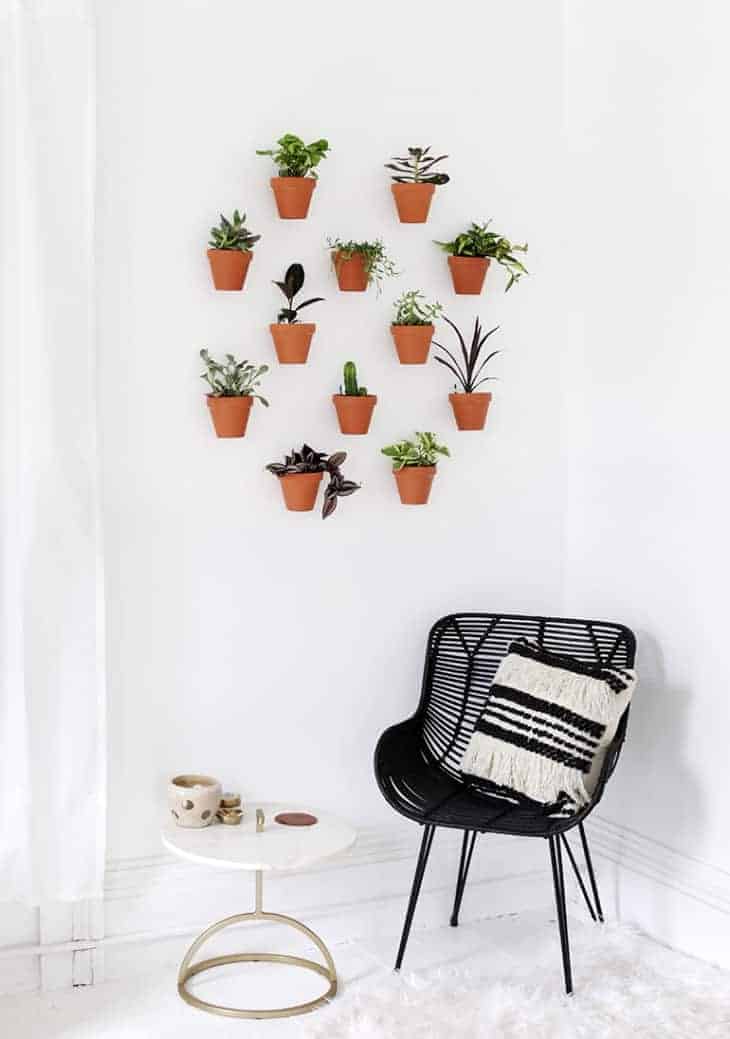 If you have a lot of small succulents and not that much counter space, why not hang all of them together on the wall? This idea makes for a great decoration!
DIY Planter Wall from The Merrythought
5 / 7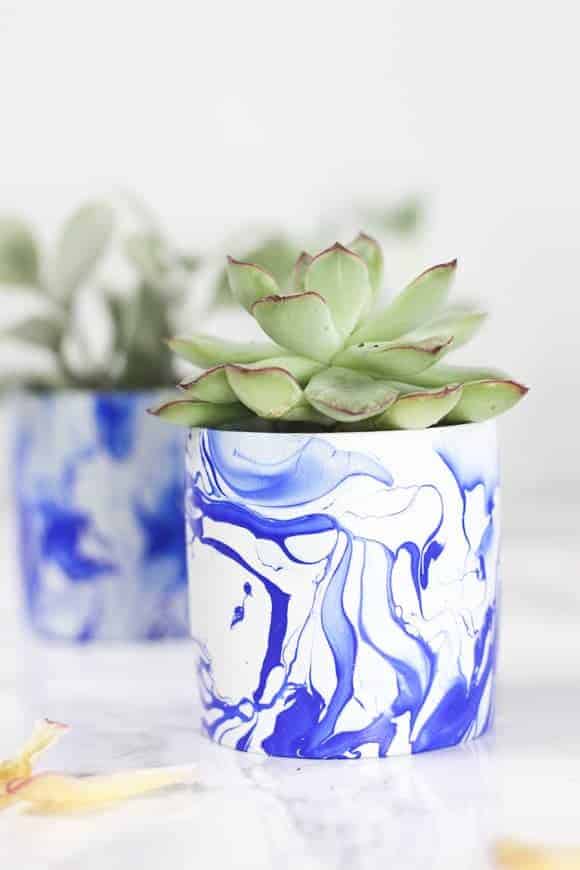 We are SO not over marbling! Especially when it's in a beautiful indigo shade like this one, which just happens to look great against the fleshy green leaves of succulents.
DIY Indigo Marbled Planters from Why Don't You Make Me
6 / 7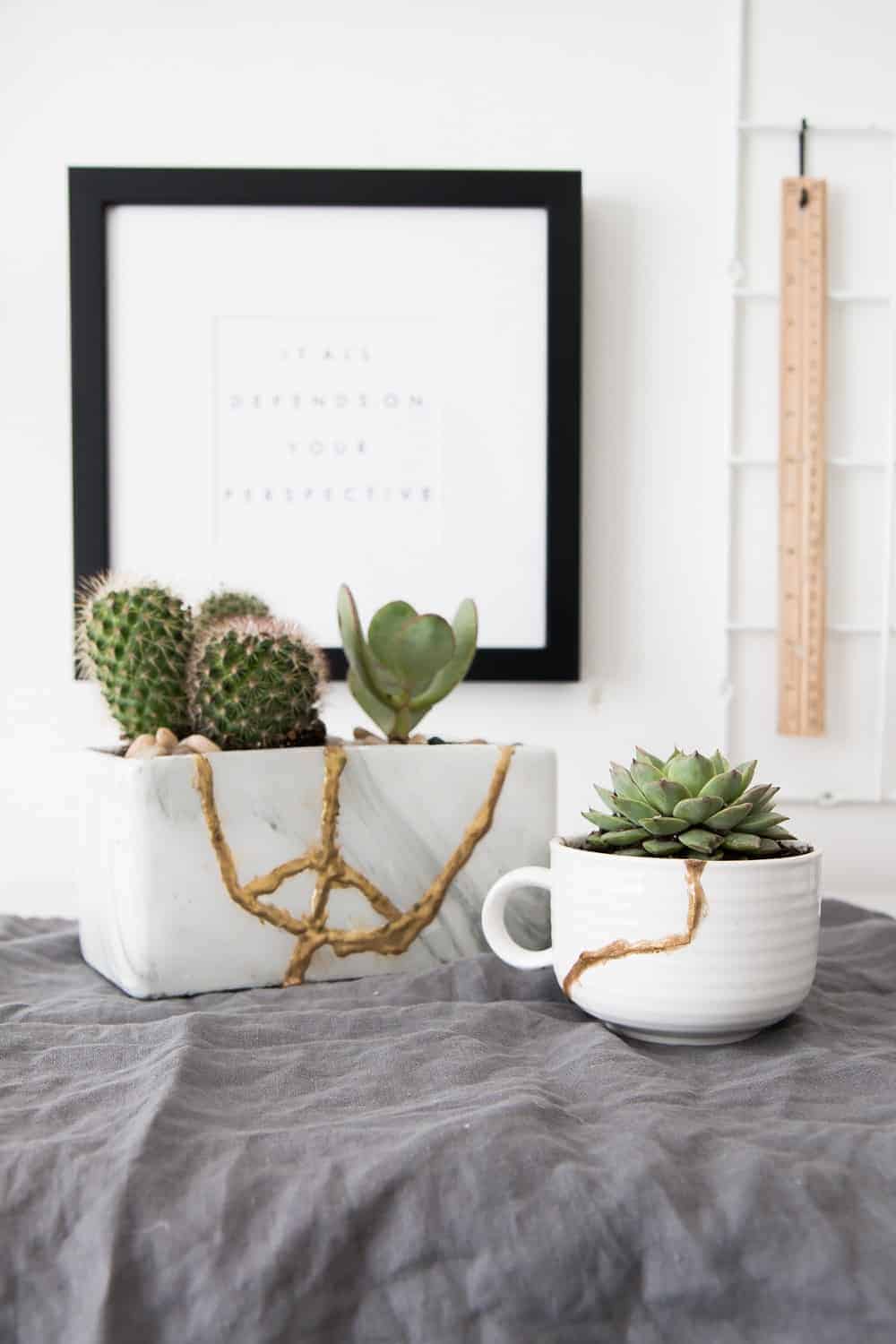 Leave it to the Japanese to make broken ceramics beautiful again! The Kintsugi technique is all the rage and it's perfect for making succulent pots out of ruined pieces you would otherwise throw out.
DIY Kintsugi Planters from The Beauty Dojo
7 / 7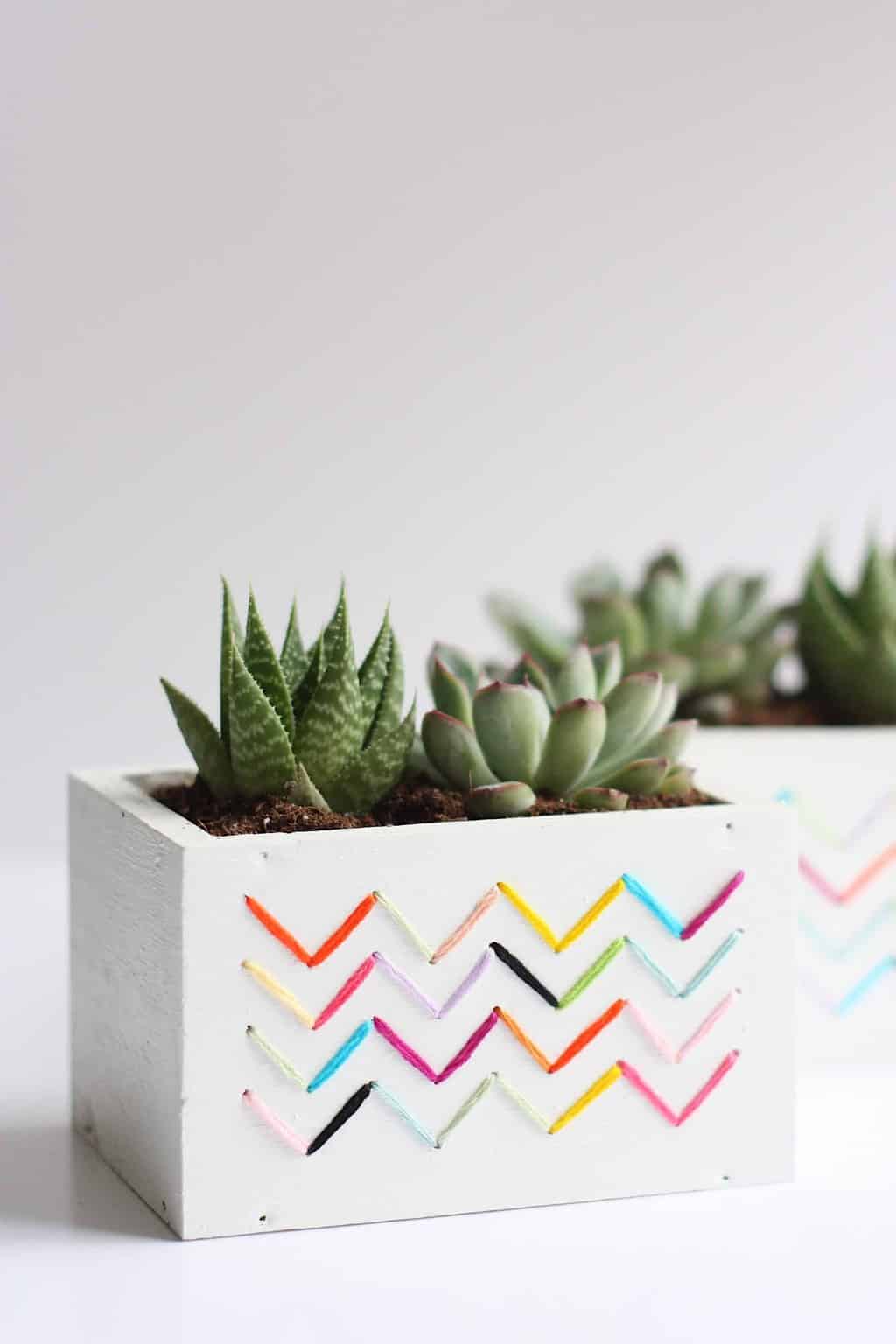 Maybe planting succulents in a wooden box doesn't sound all that exciting. But what if we told you you could embroider colorful designs on said box? That changes everything!
DIY Stitched Planters from The Pretty Life Girls
1